Miners look to get back to .500 on the road against Old Dominion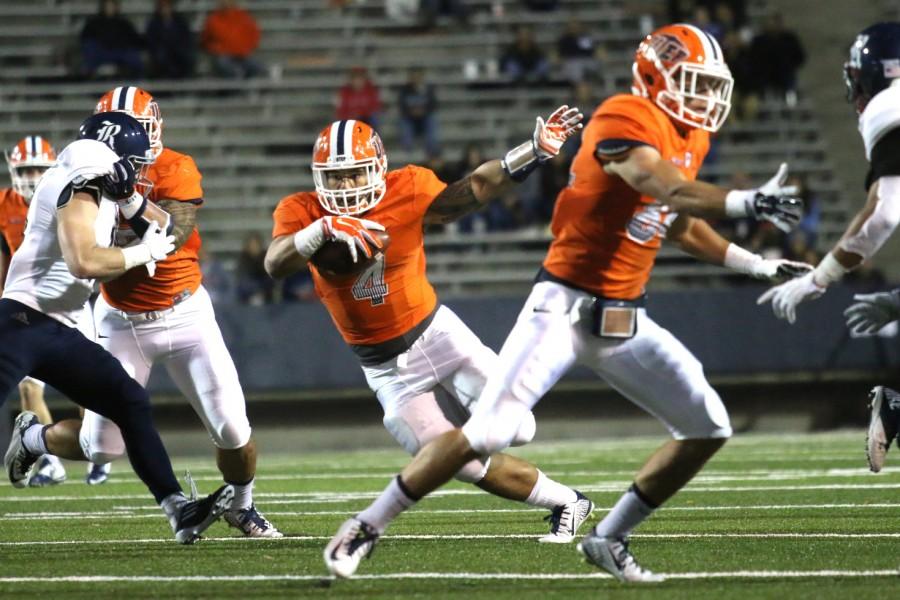 Juan Carlos Navarrete, Staff Reporter
November 10, 2015
After a 24-21 home win against the Rice Owls this past Saturday, the UTEP football team will travel to Norfolk, Virginia, to take on Old Dominion on Nov. 14. The Miners and Old Dominion are both getting to the later part of the season with their bowl hopes still alive.
The 24-21 win over Rice should be a morale booster after losing three of their last four games. It was the Miners' first win over Rice since the 2010 season.
"Rice is kind of our nemesis and team we've been tying to chase that had been to several straight bowl games," said UTEP head coach Sean Kugler. "And to get an opportunity to get a win at home in front of the UTEP fans was outstanding."
The Miners, who are 4-5 and 2-3 in conference play, will be facing off against an Old Dominion team with the same record. Both of these teams are going to need a win on Saturday to keep their potential bowl bids alive.
"They're in the exact boat that we are, much like Rice was last week," Kugler said. "We need to gain head-to-head on them. They're 4-5 (overall), 2-3 in Conference USA, and we and them are battling for the same bowl position. So it's a very important game for both teams."
The Miners need to win two of their next three games and Old Dominion could be the start of that, when considering they will face off against La. Tech, who is first in the Conference USA West division at 7-3 and 5-1.
A win against Old Dominion would earn  the Miners the luxury of a potential loss before playing the worst team in the conference, North Texas, who is at 1-8 and 1-5 in conference play.
The Miners have played Old Dominion only once since the school launched its football program with a 42-35 win at the Sun Bowl last season.
The Miners will have to try to stop the top-ranked rusher in Conference USA; sophomore Ray Lawry.
The Miners' running game proved to be a big improvement last week when they beat Rice. Running back Jerimiah Laufasa got injured at the end of the game, which left the Miners with their fourth-string running back, and even their back-up quarterback, Kavika Johnson to run the ball.
"We are down to our fourth-string tailback," Kugler said. "I'm actually going to use Kavika Johnson some at tailback this week. He's fresh and he needs to get some opportunities."
Quarterback Mack Leftwich and the Miner offense have been improving every week and the offense as a whole is starting to balance out.
"Offensively, some of the things we've talked about prior to that game we needed to do to win was to protect the football," Kugler said. "Again for the third-straight week with Mack (Leftwich) at quarterback, we've had no interceptions."
This game can come down to which offense gets the ball last; both of these defenses have not been able to stop many teams.
The Miners will have to rely on their offense to put points on the board early against ODU to get momentum early in the game.  The Miners can accomplish a lot against the 107th defense in the nation in points allowed. The Miners are facing a team that allows 35.4 points per game.
"We were 2-4 and just got our butts whipped at FIU. Since coming off the bye week, these kids have done nothing but work and fight," Kugler said. "So I'm starting to find out this team's leadership and this team's character much like we did last year."
The early struggles the Miners went through during the beginning of the season can all be forgotten with a bowl game.
Juan Carlos Navarrete may be reached at [email protected]
About the Photographer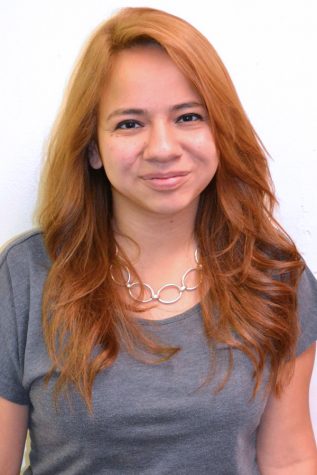 Michaela Roman, Editor-in-Chief
Michaela is a Senior Digital Media Production major at The University of Texas at El Paso. As the Editor-in-Chief, and former Photo Editor of The Prospector,...