New brewery lives up to the hype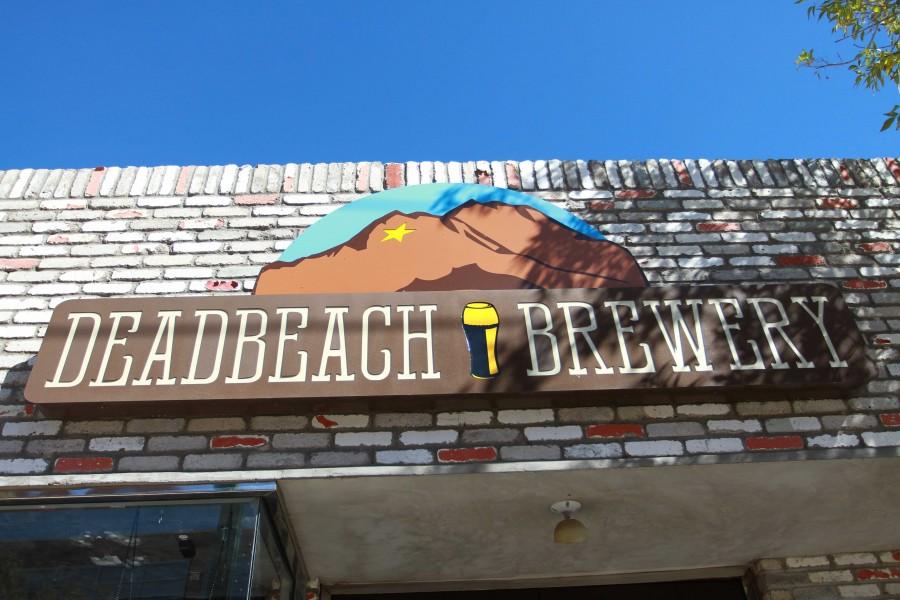 Jose Soto, Entertainment Editor
November 3, 2015
Some people might recall a time when 406 S. Durango St. was once the trendy nightclub called the Motel Bar. Now, the location is home to a newly opened brewery, giving El Paso it's second much-needed brewery house.  In a city like El Paso, which has various bars that cater to craft beer enthusiasts and hosts multiple festivals dedicated to the crafted alcoholic beverage, it was quite the wonder why we didn't have any at all. 
Deadbeach Brewery officially opened their doors for business on Nov. 1 after much anticipation.  Plans to open the microbrewery began in 2013, when the owners obtained the copyright for the business' name. They broke ground in 2014 in downtown El Paso.  Alongside Ode Brewery, Deadbeach is the only other brewery in town.
Once a trendy and posh building while it was still the Motel Bar, Deadbeach has now changed the façade of the location.  The place is now a bit more rustic, but still has the relaxed and modern ambiance that made the Motel Bar among the best clubs in town. The place is following the trend with bars such as Blackbird Cantina and Grey Dog to fuse Arcadian décor with contemporary layouts. For Deadbeach it works marvelously. The place is inviting, which it will need as a business that only serves beer and not cocktails. The interior is rather dark, but that is expected at a tavern. The chalk-written menu board is friendly and inviting, making it difficult for you not to order one of their specialty beers.
And special they are. Deadbeach offered four specialty beers on opening night. The Deadbeach IPA was the brewery's main offering. This IPA is extremely hoppy, so if you dislike other IPAs for this specific feature, it would be best to pass. The IBU–or International Bitterness Units–is high with Deadbeach's IPA, making it an acquired taste, but it is one whose taste profile is as prolific as any of the best IPAs. Deadbeach IPA has a plethora of flavor since it is brewed with three different types of hops. Their Brown Bonnie is similar to a Guiness, with a taste similar to espresso. This makes this offering a distinctive one. The Brown Bonnie is arguably the best of the four craft beers currently being offered at Deadbeach. It is dense and aromatic, but also sweet. This makes the beer either highly enjoyable or hard to swallow, depending on what kind of beer you prefer. Again, if these are descriptions that aren't favorable, then perhaps Deadbeach is not a recommendable place for you.
The brewery is also currently offering their take on pumpkin ale with their Great Calabaza. Although it didn't have a notable pumpkin taste profile, the ale was crisp and refreshing. It was made with actual local pumpkins and seasoned with a series of pumpkin spices. Of the four, this is probably the one that will be most popular. It is suitable for those who do not want such a featured beer. Their Prost Pale is also a good option if you want a subtle adult beverage.
Overall, the brewery did not disappoint. The outside patio–once an open-air large dance floor while still the Motel Bar–is now occupied by the brewers and fermenters. It does not take away from the experience, however. It is actually quite interesting to see how Deadbeach makes their exceptional beers. Deadbeach Brewery will be offering tours of their facilities on Saturdays from 3 p.m. to 5 p.m.
The brewery will surely thrive as they continue to offer beers that are actually mastered by design as they did on opening night. It seems that Deadbeach Brewery has their beer recipes down extremely well, which is good for the growing craft beer enthusiast population of El Paso.
Deadbeach Brewery Tavern is open on Thursday, Friday and Sunday from 3 p.m. to midnight and on Sunday from noon to 6 p.m.
For more information, visit their official website at www.deadbeach.com
Jose Soto may be reached at [email protected]
About the Contributor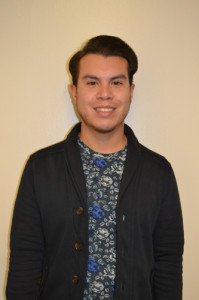 Jose Soto, Staff Reporter
Jose Soto is a multimedia journalism major with a minor in creative writing. He joined The Prospector team in November of 2013 as an entertainment reporter....