Sunset Heights Block Party to celebrate eighth year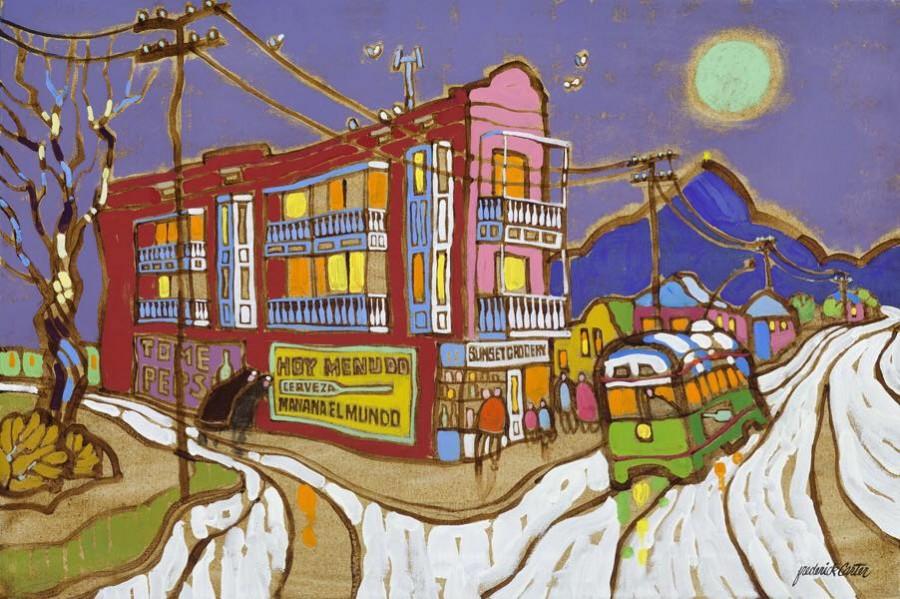 Jose Soto, Entertainment Editor
October 22, 2015
There seems to be the constant questioning about what there actually is to do in El Paso. To answer that, you don't have to look too far from one of the most historical neighborhoods in the city. The Sunset Heights Block Party, which was become an annual El Paso tradition, will again highlight the local art and music scene that makes the borderland unique.
The party, which blocks off Prospector Street, will take place from noon to 10 p.m. on Saturday, Oct. 24, and will host an array of local bands, artists and vendors. Already in its eighth year, the block party continues to commemorate the neighborhood that has one of the richest histories in the borderland.
Belinda Salazar, coordinator of the event, said it is intended to showcase what "El Paso is all about."
"Sunset Heights is a grassroots event that exposes the local talent of its residents," Salazar said. "The neighborhood is a melting pot of music and art. Everyone knows everyone. You always see people gathering together and playing instruments or sharing their art for mutual inspiration."
Salazar said the Sunset Heights neighborhood is one of the oldest ones in El Paso, established around the 1880s. Back then, the neighborhood consisted of wealthy residents who owned mansions. Salazar said that it is rumored that Pancho Villa owned a house there as well.
The block party has grown each year with more attendees, bands and vendors added to the line up.
"In the beginning, the event consisted mostly of college students and party-goers," Salazar said. "Now, it's become more of a family-friendly event. With the growth, we've had to plan a lot more and put a lot more detail into marketing and finding sponsorships and funding. We've been in the process of developing the block party since last November. With the size of this event, we've had to start following city permits and comply with city requirements."
One of the bands on the line-up is Papaya Riot. Jennifer Lucero, a member of the band and a UTEP alumnus, said the band decided to participate for several reasons.
"First of all, the neighborhood is a very special place historically as well as it is personal," Lucero said. "Some of us have lived and loved in Sunset Heights and we want to celebrate that by participating in this great community music event. This is our second year playing at the block party."
Lucero said she believes this kind of event enhances the community on many levels.
"It brings a multitude of music fans, families and local businesses together in a historic district of El Paso," Lucero said. "The party is now a part of the rich history this neighborhood holds for El Paso. As El Paso evolves and changes, Sunset Heights Block Party celebrates what makes our city and our music special. This is a day to recognize that we have a lot of talent here! The El Paso community should be proud as a whole when community events such as this can happen and are free for anyone to participate."
The Groovy Smoothie, a local cafe that caters to vegans, will be among the vendors at this year's event. Vanessa Mendoza, owner of the Groovy Smoothie, said that this is the second year that they will be participating in the event.
"We've opened our venue to a lot of the bands that are performing at the block party," Mendoza said. "That is how we got involved. Obviously, we love supporting the community, especially since we are so close to the Sunset Heights area."
Mendoza said the Groovy Smoothie will be offering attendees vegan green smoothies, fruit smoothies, veggie tacos and salads.
Salazar said she expects a lot of UTEP students to attend the party.
"We are so close by to UTEP that we appreciate having students there," Salazar said. "There are a lot of students who live in the area, so we want them to invite their friends and help support the local scene. UTEP is a huge El Paso staple, so it's always great to see students enjoy themselves at the party."
Mendoza said she encourages those who are going to park in the downtown area and not in the Sunset Heights neighborhood because there is limited residential parking.
In the past, the block party was BYOB, but now alcohol must be purchased inside the event grounds and cannot be taken outside of the fenced area. Pets will also be allowed at the event.
For the full line up of bands and vendors and for more information, visit the event's official page at ww.sunsetheightsblockparty.com.
Jose Soto may be reached at [email protected]
About the Contributor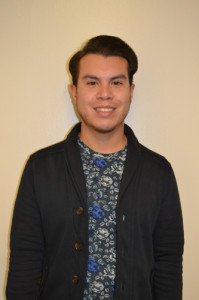 Jose Soto, Staff Reporter
Jose Soto is a multimedia journalism major with a minor in creative writing. He joined The Prospector team in November of 2013 as an entertainment reporter....