Oktobeerfest caters to beer enthusiasts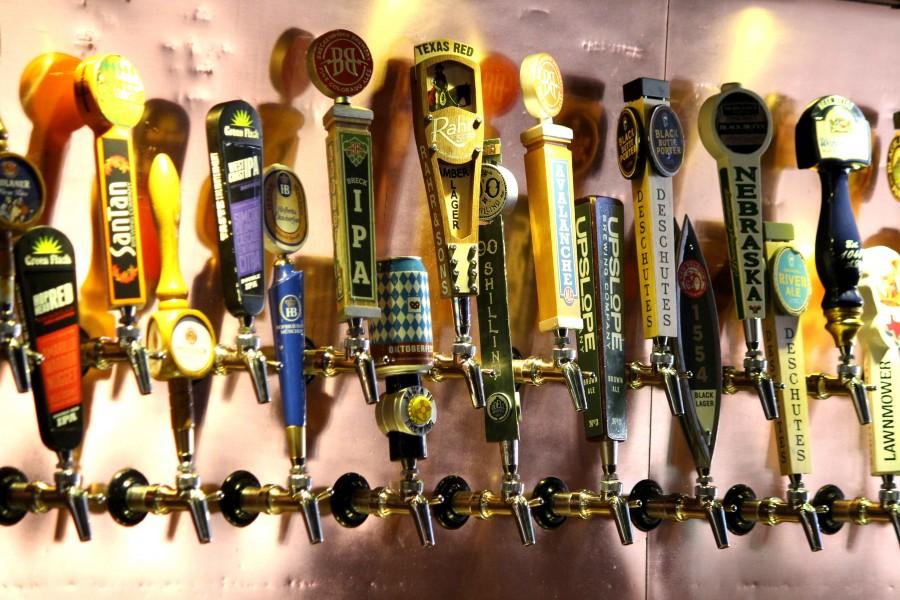 Jose Soto, Entertainment Editor
October 13, 2015
It is no secret, El Pasoans love their beer. There are many bars that cater to beer enthusiasts, filling up on craft beers that have become favorites. Soon, these same enthusiasts will be able to attend an event that will highlight and showcase a myriad of different beers.
Oktobeerfest will be happening on Saturday, Oct. 17 at Cohen Stadium, and will offer more than 20 beers for attendees to sample. The event, presented by Western Tech, will provide those who looking to try out seasonal beers, one they haven't tried yet­—specifically the popular Oktoberfest beers.
Veronica Hernandez, live event manager for Townsquare Media, who produced the event, said that this is the perfect occasion to try seasonal beers.
"We took note into getting authentic, seasonal beers," Hernandez said. "There will be a multitude of breweries there. With over 20 different types of beers, there's definitely something for everybody."
Some of the beers that will be available are Weihenstephan Hefe Weissbier Dunkel, which is a dark beer, Weihenstephan Kristall Weissbier, Weihenstephan Oktoberfestbier, König Pilsener and Ayinger Weisse.
Some of the seasonal VIP beers will be Uinta Punk'n Harvest Pumpkin Ale and Upslope Pumpkin Ale.
Hernandez said according to sales, they are expecting more than 2,000 people to attend the festival.
"The first 2,500 people will receive a commemorative glass stein to drink from," Hernandez said. "There will also be a few local bands and food vendors. One of the food vendors will be Hog Haus, which is an authentic German food truck."
"We've been developing this festival for over a year," Hernandez said. "It's been a very detailed process."
Nicolaas Koppert, event marketing manager for El Paso Live, said Oktobeerfest will also help promote the newly-renovated Cohen Stadium.
"They have been cleaning up the stadium for this event because of the recent rainstorms that the city has had," Koppert said. "Cohen Stadium has been renovated and many people haven't had the chance to see it. When we (El Paso Live) obtained the stadium, it was in pretty bad shape. Events like Oktobeerfest will be one of the most recent that will show off how the stadium looks now."
Koppert said that the event will include free parking at the stadium.
Eduardo Salas, a freshmen English and American literature major, said he would attend the event.
"I definitely would attend," Salas said. "I'm a big fan of beer, especially during football season."
Salas said there are several reasons why so many people like beer.
"Definitely the acquired taste of certain beers, the process by which they're brewed, and some of the history behind their inception, and how different tastes and concoctions were crossed to create some of the finer craft beers that might be showcased at the event," Salas said.
Hernandez said the event will have proper security at the event, and that this kind of event attracts people who simply want to try out different things.
"It isn't a bar or club environment. It's very family-orientated," Hernandez said. "We're even allowing dogs to join."
The entry fee for Oktobeerfest is $10. VIP tickets will cost $30, which will allow ticket holders entrance to the VIP area with five exclusive beer selections, a meal, private bathrooms and a guaranteed glass stein.  Beer purchases will cost $5 per glass. Uber will offering free rides either to or from the event with promo code AOT15.
Jose Soto may be reached at [email protected]
About the Contributor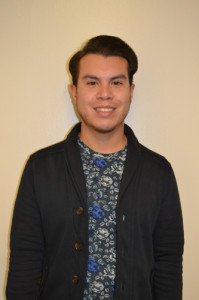 Jose Soto, Staff Reporter
Jose Soto is a multimedia journalism major with a minor in creative writing. He joined The Prospector team in November of 2013 as an entertainment reporter....