Miners looking to gain momentum as Florida road trip looms
Hang on for a minute...we're trying to find some more stories you might like.
Over the weekend, the UTEP women's volleyball team played their first conference matches of the season at home. The Miners opened C-USA play at home on Friday, Sept. 25, with a loss to North Texas 3-0 (25-19, 25-21, 25-21), but made up for it with a win against Middle Tennessee on Sunday, Sept. 27, 3-1 (26-28, 25-20, 25-22, 25-18).
The Miners came out on their home court for the first time in 10 days against the Mean Green on Friday and fell flat. The team from East Texas led after 10 points in each set, and never relinquished the lead.
In the second set, the Miners put together their best set, but they could not finish things off. With a slim two point lead at 20-18, North Texas called a timeout and closed the set out on a 7-1 run.
Offensively the Miners were slightly above their average, with a .200 hitting percentage for the match. Sophomore outside hitter Coline Coessens led the team with 12 kills, but the Miners' offense was not good enough to slow down the powerful North Texas attack.
Mean Green outside hitter Carnae Dillard had a monster game, recording 25 kills for a whopping .449 hitting percentage. The senior was named C-USA Offensive Player of the Week for her play.
On Sunday, the Miners would reverse the trend, albeit against a lesser opponent. The Blue Raiders of Middle Tennessee came in with an abysmal 3-13 record, but they did not waste much time, as they took an early 15-10 lead in the first set.
The Blue Raiders never outplayed the Miners, but a five-point lead was enough for coach Holly Watts to take a timeout in the first set. The brief stoppage seemed to work, as the Miners went on a 12-3 run to go up 21-18.
But old habits die-hard. The Miners gave away the set, despite having three set points. First sets have been a struggle so far this season in 17 matches opponents in the first set have outscored the Miners 419 to 353.
Despite failing to convert off the set points, the Miners turned things around and took firm control of the match. The Blue Raiders played from behind in the next three sets, which resulted in the Miners first win at the newly renovated Memorial Gym.
It was another improved day offensively for the Miners. With a team hitting percentage of .236, three Miners posted double-digit kills. Senior defensive specialist Ashley Peak posted a team-high 22 digs, while junior setter Lindsay Larson tallied 44 assists.
"I feel like we really controlled that match," Peak said. "We controlled the tempo and when the other team got down, we took advantage of it. Overall everybody had a pretty good game."
Peak attributed better finishing to the Miners' four-set win. The Blue Raiders were never able to threaten the Miners' lead in the last three sets because of improved play in the latter stages of the set.
"We talked in practice about when we get to point 20, it's about going hard and finishing the set," Peak said. "Today we were looking at each other towards the end saying let's just finish it like we talked about and we did."
Sophomore outside hitter Coline Coessens echoed Peak's sentiments.
"Finishing," Coessens said. "That's what we've been working on every day in practice. It took time, but it's finally starting to show up in matches. Our mentality is stronger."
Finishing out sets has not been a strong suit of the Miners this season. Only one of the Miners' seven wins this season has come in straight sets. Head coach Holly Watts believes as her team's confidence grows, so will their ability to close out sets.
"I think having more confidence towards the end of the set (helps)," Watts said. "The early points are important, but the end is where the final score happens. When it gets after 20 points, you have to stay aggressive and keep swinging."
Nevertheless the Miners finished the weekend strong and already have more wins than they did last season. Just through three conference games, coach Watts has seen improvement.
"We've showed progress in this season," Watts said. "Even through these three matches. We've gotten better, and from the beginning of preseason to now we've improved."
Now the Miners focus their attention back on the road. On Friday, Oct. 2, the Miners take on Florida Atlantic and on Sunday, Oct 4, they face Florida International. Both Florida teams have a combined 17-12 record.
"Now we got to FAU and FIU, the farthest points southeast," Watts said. "They're going to be tough. FIU has improved from last year and FAU was very good last year. We're going to have our hands full on the road, so the plan is to put up a better fight, battle for every point and see what happens."
Javier Cortez may be reached at [email protected]

About the Writer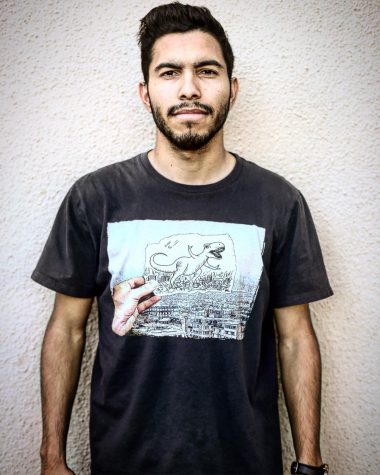 Javier Cortez, Staff Reporter
Javier Cortez is a staff reporter for The Prospector. He is a senior multimedia journalism major, with a minor in English Rhetoric.

Javier was born...