Local hotspots get ready for football season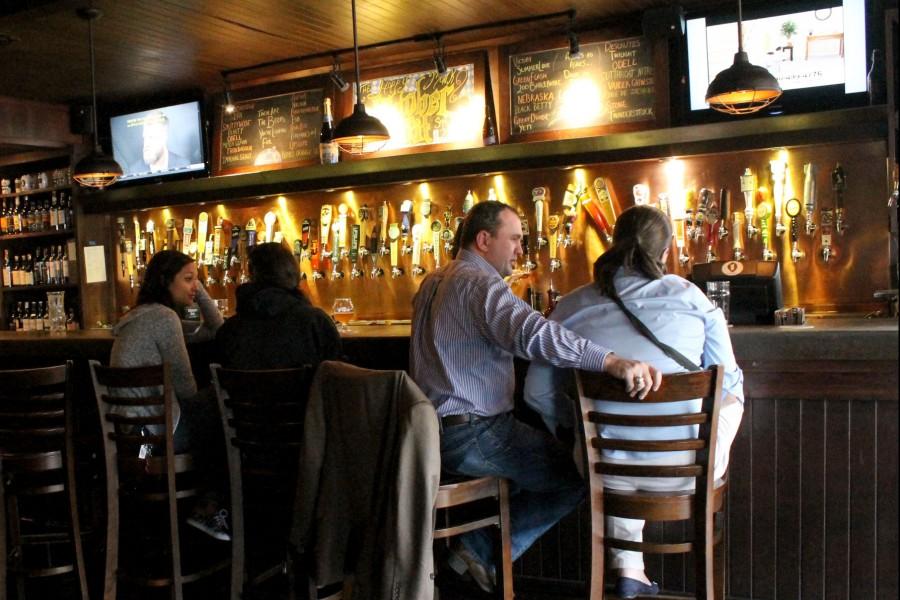 Jose Soto, Entertainment Editor
September 22, 2015
Not many things are synonymous with the fall season quite like football. Sport enthusiasts will be herding over to stadiums all across the nation to partake in one of the biggest American traditions; college football. Whether watching it live or through broadcast, millions of people take these sporting events seriously. This not only means that Saturday nights at the Sun Bowl at the University of Texas at El Paso will be exuberant with thousands of game goers, but also that local businesses will be catering to these same people as well.
Here at UTEP, the Sun Bowl is conveniently located in one of the most thriving areas of El Paso. Whether grabbing a bite to eat before the game, or enjoying a celebratory adult beverage, or drinking your sorrows away, game attendees have an array of options when it comes to choosing where to visit before or after the game.
Union Plaza, downtown El Paso and the Cincinnati Bar District are some of the few local hotspots where football fans can gallivant through on game nights.
Geo Geske, commonly known as G2, is situated in the Cincinnati Bar District at 2701 N. Stanton St. Arturo Duarte, one of the managers of the location, said that the business caters to fans with some specials.
"We usually offer different specials during game nights," Duarte said. "We like to offer different menu prices during the football season to cater to those who go to the games. We also extend our patio to accommodate the crowd."
Duarte said that although Geo Geskes thrives with the help of those attending the football games, it is actually the basketball season when the restaurant/bar cashes in from the UTEP community.
"We tend to get people after the games, but it isn't anything outstanding," Duarte said. "It does help the local scene though."
The recently opened TradeCraft, located at 3737 N. Mesa St., is one of the bars that are closest to the Sun Bowl. Robert Read, one of the managers of the bar, said TradeCraft would be offering different specials to those attending the games.
"We will be offering revolving daily specials for fans in Miner gear before and after the game," Read said. "Each day will be different, but I believe die-hard fans will be satisfied with our specials."
Read said that that UTEP football games equal traffic and that all bars and restaurants in the area should take note.
"UTEP games equal UTEP traffic, especially on Mesa," Read said. "Traffic is always good and hopefully frustrated drivers will stop by for a refreshment or two and wait for the traffic to subside.
Read said TradeCraft will schedule more employees during the football season to cater to the crowd.
"TradeCraft will have more employees during UTEP home games," Read said. "We project to see a lot more foot traffic during games due to the unfortunate closing of some bars in the Cincinnati district."
Hoppy Monk, another business located in close proximity to the Sun Bowl, is located at 4141 N. Mesa St, and is also gearing up for the upcoming football crowd.
"We definitely get some of those attending the game before and afterwards," said Jesus Puga, one of the managers of Hoppy Monk. "We usually get a lot of people pre-gaming here at our location."
Puga said that although the game goers do hit the bar, it isn't anything drastic.
"The increase of business isn't anything drastic, but if we do see that the numbers are going up, we tend to add on more employees," Puga said.
Hoppy Monk offers a Monk's Pick, a daily beer offering that switches daily.
"A lot of people tend to tailgate more than hitting up a bar or restaurant," Puga said. "We do see a lot of people coming in before and after the games though. Fortunately, our experience has all been positive. We've never encountered any problems with those who are attending the game."
Jose Soto may be reached at [email protected]
About the Contributor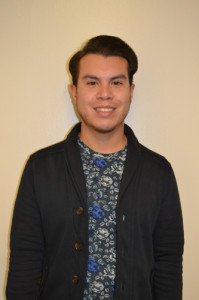 Jose Soto, Staff Reporter
Jose Soto is a multimedia journalism major with a minor in creative writing. He joined The Prospector team in November of 2013 as an entertainment reporter....