Floyd says goodbye?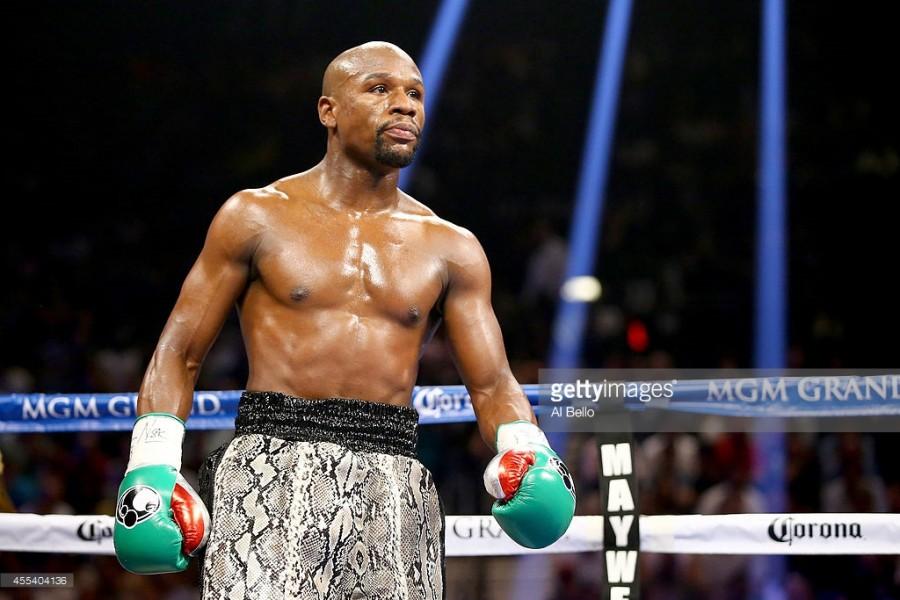 This past Saturday Floyd Mayweather's career came to an end, or at least we think it has. If true it is the end to arguably the greatest fighter of the 21st century and by Mayweather's assertion "The Best Ever" (TBE).
In the past few years Mayweather has sparked debate, mainly criticism, by proclaiming himself as the greatest fighter of all-time. Whether his opinion is valid or not, the backlash for his statements are indicative of the Mayweather legacy—vastly misunderstood.
His place in history as one of the greatest boxers will always be up for debate, but what is certain is that Mayweather is the most polarizing fighter of all-time.
Part of this is due to the advent of social media, sensational sports journalism, and the saturation of media as a whole. But for the most part Mayweather has won more outside of the ring, than in.
The Mayweather template for success has been obvious over most of his 19-year career. It starts by everyone buying into his villainous character; Mayweather is the easiest athlete to root against in sports and he knows it.
Secondly, people time and time again put blind faith in his opponents; they watch the prefight shows, soaking in all the hype, buy the paper view and soon after become disappointed. That unbridled hate for Mayweather, that is pervasive all throughout social media and any other online forum is the root to his success—hate. Which makes him polarizing.
Fans of all sports love to hate athletes. But instead of simply turning the TV off or changing the channel they watch. Nothing speaks to how spiteful our society is then how we view our best athletes. We either love them or hate them, no grey area whatsoever.
In defense of the worldwide loathing of Mayweather, some of it is fair. His cavalier dismissals of his then pending prison sentence in 2012 for domestic abuse, frivolous spending, and contradictions have all made him a social pariah.
But the criticism should stop there. Whereas, Mayweather probably has plenty of shortcomings in his personal life, his career inside the ring has been nothing short of stellar.
People tend to fixate on the brazen/unaesthetically pleasing of version of Mayweather that really took hold from 2011 on. But in his prime as a super featherweight/super lightweight (130-to-140 pounds) Mayweather was a sight to see.
His speed, footwork, stamina and power (yes Mayweather used to punch with power) were second to none in the fight game. Saying Mayweather is the greatest boxer of all-time might be pushing it, but its fair conversation to put him amongst the greatest fighters in the 140-pound division or at the very top.
From a skill standpoint Mayweather is better then 140-pound greats like Kostya Tszyu, Pernell Whitaker and Manny Pacquiao. But his fight resume does not stand up to those of Tony Canzoneri, Roberto Duràn, and Julio César Chávez undefeated or not.
This is where the Mayweather debate becomes tricky. There is no doubting that he is one of the most technically skilled boxers of all-time. Especially on defense, and the pundits/contractors who assert the argument that he runs and holds for 12 rounds are reductive at best.
Mayweather is held back when discussing all-time greats because his lackluster opponents over the past five years. To clarify, Mayweather has rode into the sunset with ease because of the lack of talent in his division.
You could criticize him for not challenging himself against bigger, stronger, more credible fighters through the years. I.e. Sergio Martinez, Peter Quillin, and Gennady Golovkin. But you can't blame him for not going up another weight class in the latter stages of his career.
He can't just miraculously add on weight and increase his punching power like its nothing, no fighter can, unless it's Manny Pacquiao from 2008-2011.
Mayweather's timing in boxing was slightly off. He missed the [previously mention] great lightweight fighters that predated him in the early to mid-1990s. And he was in lower weight classes during the early 2000s when Shane Mosley, Oscar De La Hoya, and Felix Trinidad were in their prime.
But very few people would like to acknowledge this. The perception is that Mayweather constantly ducked big fights at the end of his career because he didn't want his perfect record blemished or that he was a coward— once again reductive.
Despite the fact that most of the Mayweather criticism lacks substance, he has invited that criticism with open arms because of his larger then life persona.
The cost of being the highest grossing/paid boxer of all-time means that his legacy and place in history will be lambasted by everyone outside of his circle for a long time. Was it worth it?
In the long run, probably not considering that Mayweather has tirelessly tried to change him image from a villain to an all-time great, which has worked to no avail.
Still as of now Mayweather has won. Whether or not the perception of Mayweather being a boring Pilipino dodger fades and the reality of him being a masterful defensive fighter sets in, Mayweather has won.
Anyone who bought a Mayweather PPV just to see him lose lost. Anyone who bet money against him in Las Vegas lost. And anyone who loathed him, so much so that they couldn't just watch and enjoy him lost.
Considering those three factors, a lot of people lost. Floyd doesn't need to fight again; his biggest win was against the public.
About the Contributor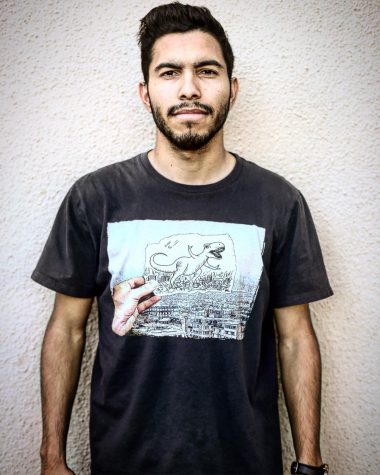 Javier Cortez, Staff Reporter
Javier Cortez is a staff reporter for The Prospector. He is a senior multimedia journalism major, with a minor in English Rhetoric.

Javier was born...