UTEP volleyball is ready and excited for home debut in the Haskins
This Wednesday, Sept. 9, the UTEP women's volleyball team will make their home debut in the annual Borderland Invitational Tournament against Denver University at the Don Haskins Center.
The Miners will play a total of four matches in three days.
On Thursday, the Miners will have a double header starting with Brown University at 11 a.m. and Robert Morris at 7 p.m. On Friday, the Miners will conclude the invitational against the Big-12 powerhouse Oklahoma Sooners.
Already six games into the season  and with a 2-4 record, the Miners have a lot of new faces on the court contributing. Seven freshman (two redshirts) make up nearly half of the roster, while a few of the returning players are seeing substantial playing time for the first time in their careers.
With the season relatively young, head coach Holly Watts sees an improvement in team chemistry, but there is still plenty of work to do.
"The chemistry is good, but the consistency is bad," Watts said laughing. "We (just need) to get all those people to play well together. There's a lot of flashes of really nice things and we have to put more of those in a row."
Freshman middle blocker Maddie Morgan is amongst the laundry list of newcomers, and to her surprise, she has already made an impact within the team.
"I think it's going pretty well," Morgan said. "I came in not even knowing if I was going to be starting. I came and got put on the court the first day and I've been there ever since. I think I'm getting better everyday and just putting in 100 percent effort."
Against Memphis on Sept. 4, Morgan registered a team-high eight blocks. Then in the Miners' final match at the Belmont Bruin Blast Invitational, the true freshman registered 13 kills with a whopping kill percentage of .480.
As of now, Morgan is taking everything in stride, game by game.
Two other relatively unknowns are redshirt freshmen Kylie Baumgartner and sophomore Dalainee Perry. Baumgartner has taken over the other vacant spot at middle blocker, and Perry seems to have a cemented spot at outside hitter this season after sporatically playing her freshman year.
This latest version of the UTEP women's volleyball team is relatively new and inexperienced, but junior setter Lindsay Larson believes that this team is coming into this season with a better mentality, despite the lack of improvement in skill.
"I think skill wise, it's kind of the same (as the last team), but the mentality of the team and the attitude is a lot more positive (this year)," Larson said. "The new girls coming in have a really good attitude and I think that is more of the difference."
Through six games, Larson feels that this team will be a big departure from the previous squad in work ethic and results.
"I definitely see a big difference from last year," Larson added. "I think it has a lot to do with we have a new team and a lot of new girls coming in. We've (already) done a better job of setting the tone in practice and in general, and we've been better competing in games."
Coming into her second season as starting setter, Larson is one of the best and most reliable players the Miners have to offer. Last season, Larson finished in the top 10 in assists in Conference USA and this summer was named to Team Canada Women's Volleyball National B Team.
Even though she only spent a part of her summer training with Team Canada, the time spent seems to have made an improvement. Last Saturday, Sept. 5, Larson registered a career-high 59 assists in the Miners' five-set win against South Alabama.
"The biggest thing is probably her (improved) confidence," Watts said. "Having the opportunity to go and set a lot this summer and then coming back with a lot more reps under her belt was an incredible opportunity for her."
Another key returning player, who is looking to make an impact, is senior outside hitter Talia Jones. Struggling last season with injuries, Jones was still able to finish second on the team in kills, despite playing in 87 sets.
The senior said all she wants to do is stay healthy and win.
"Staying healthy this year is a big goal of mine," Jones said. "Also doing better than last year, and improving our record from a losing record to a winning record would be a good start."
Like the rest of the team, Jones is ready to set her focus on the Miners' first home stand. The senior is excited to be back home after two weeks on the road and even more excited to be playing at the Don Haskins Center for the first time.
"I've been wanting to play in the (Don) Haskins (Center) since my freshman year," Jones said gleefully. "The fact that we get to play here at least one tournament satisfies me. I'm super excited about it, my family is excited and the team is excited."
Wherever the Miners play, coach Watts thinks her team will be improved from last season, citing that it will take time to see the improvement.
"I feel like we'll (be better)," Watts said. "You know what we say–we have to put it together and get it going, but I think overall this will be a better season results wise for sure."
Javier Cortez may be reached at [email protected]
About the Writer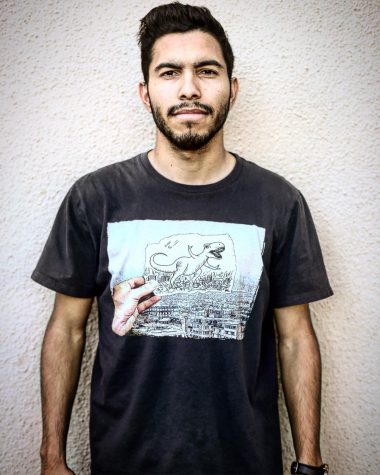 Javier Cortez, Staff Reporter
Javier Cortez is a staff reporter for The Prospector. He is a senior multimedia journalism major, with a minor in English Rhetoric.

Javier was born...