Miners ready for Arkansas in Fayetteville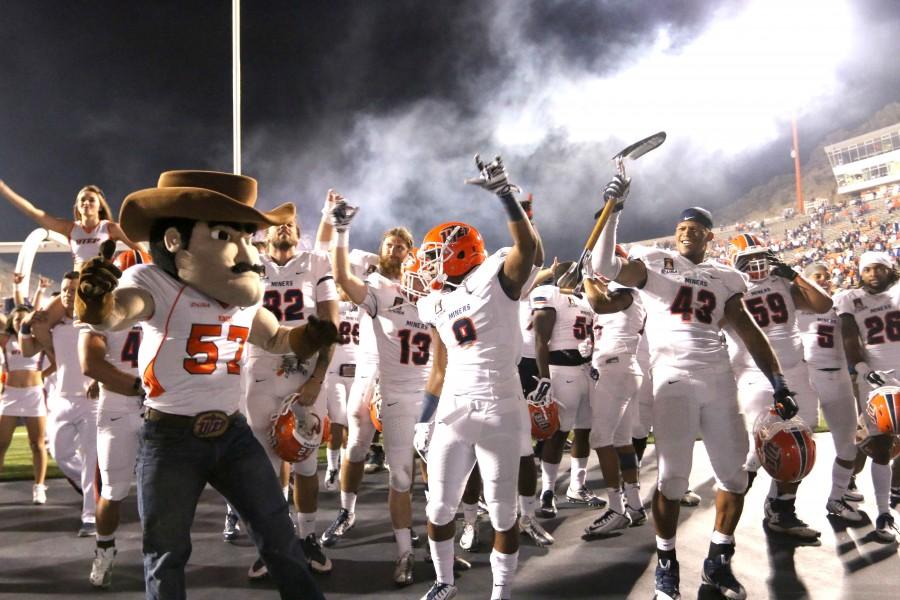 Entering his third season as head coach, Sean Kugler and his squad launch their 2015 season on the road against the nationally ranked Arkansas Razorbacks this Saturday in Fayetteville, Arkansas.
The Miners finished the 2014 season 7-6, their best finish since the 2010 season (6-7). Despite graduating key players such as quarterback Jameill Showers, running back Nathan Jeffries and safety Wesley Miller, the Miners return key starters with receiver Autrey Golden, running back Aaron Jones and linebacker Trey Brown.
"Our team is very excited for many reasons – the entire season as a whole, but also our opening game against Arkansas," said head coach Sean Kugler. "To have the opportunity to go into an SEC stadium against what we feel is one of the hottest teams of last season. From a witness standpoint, this will be the most physical team we face because I feel they are the most physical team in the country."
Like the Miners, the Razorbacks reached a bowl game with a 6-6 record last season. However, they won their bowl game 31-7 against the University of Texas and would finish the season 7-6. On the other hand, the Miners lost their bowl game last season 21-6 against Utah State. Having won three out of their last four games, the Razorbacks enter the 2015 season with plenty of momentum.
Head coach Bret Bielema and his 18th-ranked Razorbacks have 16 starters returning this season, giving much promise for them to climb up in the rankings.
Also coming back for the Razorbacks are two offensive threats, quarterback Brandon Allen, who passed for 2,285 yards and threw 20 touchdowns, and running back Alex Collins, who rushed for 1,100  yards at 5.4 yards per run. The duo brings a balanced offensive threat to the table. However, according to coach Kugler, the greatest asset that the Razorback offense has is their seasoned, strong offensive line.
"The strength of (Arkansas) is their offensive line," Kugler said. "They return five starters. They have the biggest offensive line; not only in college football, but you can include the National Football League. They average 6-6, 228 pounds per lineman. This is an extremely veteran, extremely talented and extremely large offensive line. It's where they hang their hat."
After being named to preseason 2015 Doak Walker Award's watch list and first-team Conference USA running back, Jones is back and better then ever.  Jones led the Miners last season with 1,321 rushings yards and 14 total touchdowns.
"Anybody who was at camp and saw Aaron Jones, I think he's a step faster," Kugler said. "He is certainly stronger.  He has been in that 15-20 carry range his first couple of years.  He's quicker and more explosive. He has built himself up to the position where he could carry it 20 to 25 times per game and not feel bad about that workload.  We are going to ride Aaron Jones."
Although the process of naming a starting quarterback has been going on for nearly six months, head coach Sean Kugler finally declared the starting quarterback for the Miners – redshirt sophomore Mack Leftwich. Leftwich beat out junior Garrett Simpson.
Kugler added that redshirt freshman quarterback Ryan Metz would also be an offensive asset, whether at quarterback or even at receiver. True freshman Kavika Johnson took some snaps during training camp and even participated in a wildcat-like formation for the offense.
"We have two solid quarterbacks going into the season," Kugler said. "Then when you throw in the athleticism of Ryan Metz and Kavika Johnson, this is the best I've felt about our quarterbacks' group as a whole since I've been here."
The Miners open against the Razorbacks, with what will be a three-game road series. The Miners will then travel to Lubbock to face Texas Tech on Sept. 12, and after that the squad will take on their rivals New Mexico State in Las Cruces on Sept. 19.
Whether they win or lose, all Kugler wants from his team is for them to compete.
"What I want our team to do is go out there and compete," Kugler said. "From the opening whistle to the final whistle, and I think if they go out there and fight, they will walk off that field knowing where they stand and what we need to do to get better. I'm viewing our four non-conference games to help us to prepare for our conference games, which, in my mind, are the most important things. That's our goal: to be competitive in our conference and make a bowl game."
Adrian Broaddus may be reached at [email protected]
About the Contributors
Adrian Broaddus, Sports Editor
Adrian Broaddus is the sports editor for The Prospector. He is a junior multimedia journalism major with a minor in political science.



Adrian...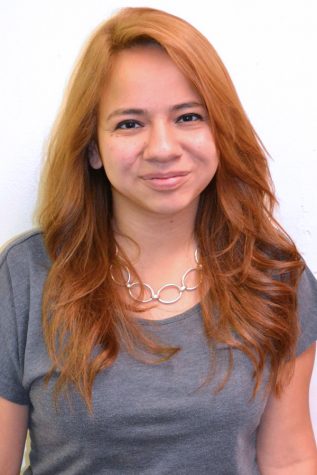 Michaela Román, Editor-in-Chief
Michaela is a Senior Digital Media Production major at The University of Texas at El Paso. As the Editor-in-Chief, and former Photo Editor of The Prospector,...