A beautiful 'Madness'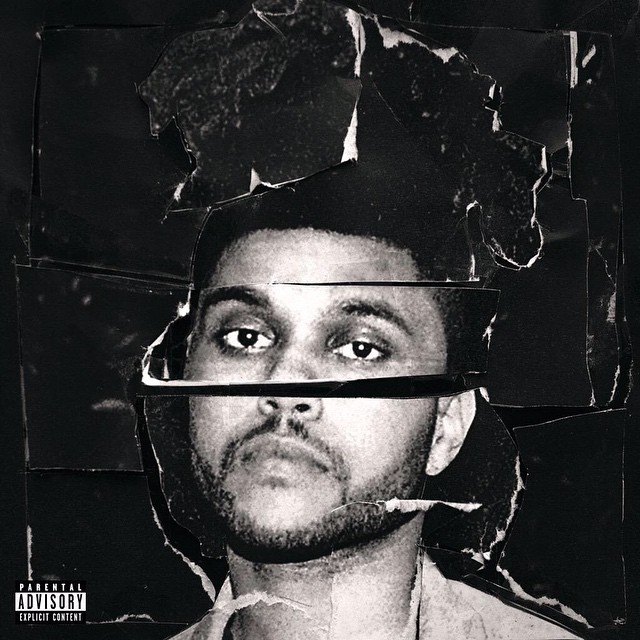 Jose Soto, Entertainment Editor
September 1, 2015
The year has already seen many highly prolific albums dropped by some major artists. It seems, however, that one album has drawn both the most attention and anticipation all on its own. With three addictive and beautifully crafted singles released as teasers for the album, the anticipation grew to massive heights for many, including myself. Two tracks into "Beauty Behind The Madness,"the second full-length album from The Weeknd, you can already hear that you're in for something beautiful.
With a blaring horn section and some jazz implementation, along with a guest spot by Labrinth, "Losers" kicks off the album in the musical trajectory that features unexpected musical terrains.
"Beauty Behind The Madness" might seem a bit poppy for longer-term fans of Abel Tesfaye–a.k.a The Weeknd–who are used to a more minimal, slow-tempo R & B/Hip-Hop fusion, but that is exactly the beauty behind the album. Not much has changed, however, as Tesfaye continues to utilize misogyny and long-time collaborator Illangelo on this album. Max Martin is brought on board to bring the Weeknd into a radio-friendly platform.
Tesfaye's 2012 self-released mixtape, "Trilogy," landed him a coveted spot amongst underground music listeners. "Kiss Land," his first major record label release, was supposed to do exactly what "Madness" has done, catapult The Weeknd into the spotlight he well deserves. Not many artists are as frank, honest and unapologetic as this soulful singer and morose songwriter.
Illicit drug use, promiscuous sexual encounters and a lot of swearing are still present in this new album, but they are sweetly disguised in well-produced, as well as eclectic and strong songwriting.
Of course there is "Can't Feel My Face",the '70s disco-tinged Michael Jackson reminiscent number that brought massive attention to the album. Although Tesfaye dropped his alternative R & B signature sound for this song, it definitely worked out well for him. Heavily relying on a compelling bass line, "Can't Feel My Face" single-handedly has assured the album some Grammy nominations. There isn't anything on the album as close to pop-perfection as this chart topper, but there are many other gems.
In "Tell Your Friends," the Kanye West-produced track, The Weeknd drops as many F-bombs, N-bombs, sexual innuendos and drug references as he normally would before, while accompanied by a lounge piano.
"Acquainted" is exuberant with deep bass lines and upbeats, while "Shameless" slows things down with a gloomy, bleak guitar riddled confession about an interdependent, unhealthy romance.
"In The Night" finds The Weeknd singing to an '80s mnemonic melody, which is again very Jackson-reminiscent. Ed Sheeran is featured in "Dark Times," where they both exchange lyrics about being the wrong man to fall in love with amongst Sheeran's simple and swift blues-rhythmic guitar riffs. Although one would think that the odd pair would sound awkward since they are complete opposites, the track is polished pop.
The same can be said of "Prisoner," which features Lana Del Rey, whose smooth, swaying vocals suits Tesfaye's. Both are dark, blunt and depressive artists, which makes the track work wonderfully.
It should be noted that the album should have ended on this track, as it would have marked a beautiful ending. Instead it ends on "Angel," the most forgettable song of the album.
The one-standout track of the album besides "Can't Feel My Face" is "As You Are". A confessional track about stubborn love, the artist's vocal ability, which is Ethiopian-influenced, is showcased in this track as he smoothly takes fans back to his "Trilogy" days of falsettos and elongated high notes. "As You Are" starts off as a mid-tempo, synthesizer-based ballad and ends as a vocalized battle between the singer's many vocal octaves, a sonic delight to those who are searching for the old Weeknd.
The album is certainly Tesfaye's certification as an established artist instead of the passing fad many thought he would be. It has also served as his way of transitioning into a more experimental songwriter. Perhaps it was his fans imprisoning him into that sound. This colossal album proves that one solo sound was never his only domain.
Jose Soto may be reached at the [email protected]
About the Writer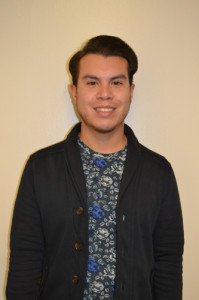 Jose Soto, Staff Reporter
Jose Soto is a multimedia journalism major with a minor in creative writing. He joined The Prospector team in November of 2013 as an entertainment reporter....