The Plaza Theater Classic Film Festival returns for it's eighth year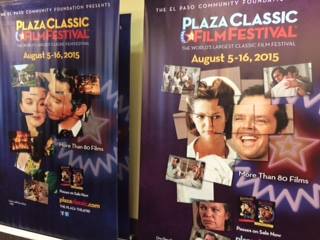 Jose Soto, Entertainment Editor
August 6, 2015
El Paso has become home to many annual festivals catering to the many interests and likes of the borderland community. One, in particular, hosts an array of films from various genres, languages and countries. The world's largest film festival, a prolific and artful El Paso event, has returned to the borderland.
On it's eighth year, The Plaza Theatre Classic Film Festival opened on Monday with the showing of the 1951 film "A Streetcar Named Desire," starring a young Marlon Brando. The same day, the festival showcased the 1984 baseball movie 'The Natural' at the Southwest University Park, home of the El Paso Chihuahuas. This marks the second year the festival has paired up with the Chihuahuas to screen a film at the stadium.
The festival has showcased many classics throughout its eight years at the Plaza Theatre, which is registered as a national historical landmark. This year, the festival will screen films such as "Jezebel," "The Misfits," "One Flew Over The Cuckoo's Nest," "Y Tu Mama Tambien," "Gone With The Wind," "Charlotte's Web" and "Annie." As a film festival tradition, they will screen "The Rocky Horror Picture Show" this Saturday at 9 p.m. outside of the theater.
For the fifth-consecutive year, the film festival has also teamed up with the El Paso Museum of Art to highlight the careers of different unique artists who either have ventured into film and have taken a different angle to film making. This year, the festival will exhibit "Warhol's World: Film Screenings and an Art Installation" which includes eight of Warhol's films, 20 Polaroid's and nine screen prints by the famous pop-art artist.
This year's special guests include actress Louise Fletcher, who will speak before the screening of "One Flew Over The Cuckoo's Nest" on Friday at 7 p.m. and "Thieves Like Us" on Saturday at 1 p.m. Walter Strony, an American concert and theater organist, will accompany the 1920 silent film "The Mask of Zorro" on Sunday at 4 p.m. El Paso/Juarez-raised actress Yvette Yates will speak before the screening of her latest film, "Bloodsucking Bastards," on Friday at 7 p.m.
For a list of all scheduled screenings and a full list of special guests, visit www.plazaclassic.com
Jose Soto may be reached at [email protected]
About the Contributor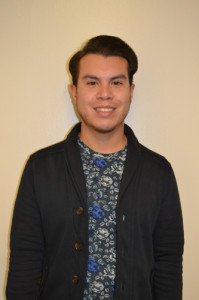 Jose Soto, Staff Reporter
Jose Soto is a multimedia journalism major with a minor in creative writing. He joined The Prospector team in November of 2013 as an entertainment reporter....