The Organic Taco Machine serves a healthier El Paso favorite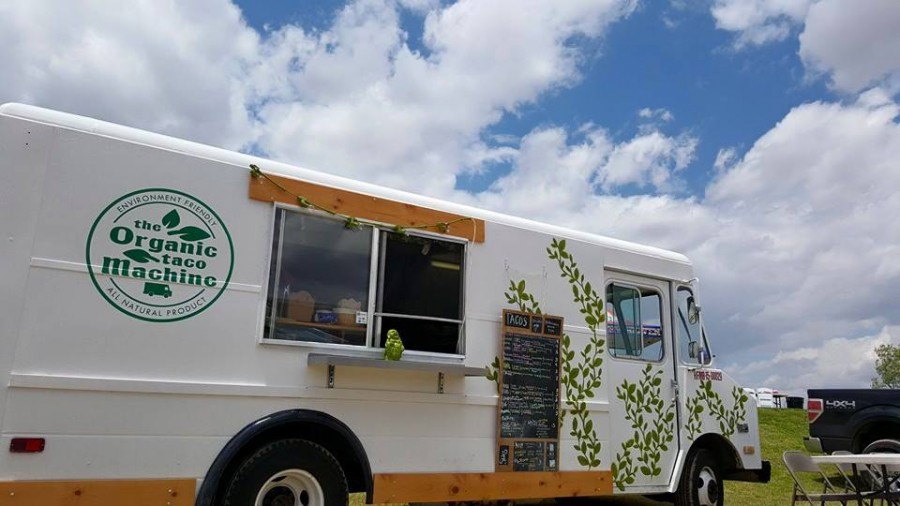 "In what art of science could improvements be made that would more powerfully contribute to increase the comforts and enjoyment of mankind?"
This is a quote from Sir Benjamin Thompson from a 1974 essay on the art of cookery, which has help inspire and motivate a local chef who has taken a different approach to one of El Paso's favorite dishes.
Marko Herrera is the owner of The Organic Taco Machine, a food truck that has been offering El Pasoans a healthier alternative to a local favorite by cooking up tacos with organic produce and meat.
Herrera and his on-the-go business are giving locals the food they want with a healthier alternative.
"Not only do I like for people to eat healthier, but I also want people to think outside the box," Herrera said.
Herrera's idea for his taco business came to be while he was an active fire fighter in the U.S. Air Force.
"That might be where I learned how to drive big trucks," Herrera said.
After finishing up in the Air Force, Herrera attended Le Cordon Bleu College of Culinary Arts in Austin.  Upon graduation, Herrera began working at an Austin restaurant called La Condesa.
"Living in Austin really exposed me to cooking with organic material," Herrera said. "A lot of restaurants source locally in Austin and organically. I wanted to bring that back to El Paso."
Herrera moved back to El Paso with the aspiration to open up a restaurant. Finding it extremely expensive to do so, he found that driving around in a truck serving food was a lot more frugal.
"One day, I opened up the newspaper and found and inexpensive truck," Herrera said. "I purchased it soon after, painted and renovated it myself. I painted the logo."
The Organic Taco Machine opened in April at the Tablas Pop-Up Mercado.
"That went very well because there was a lot of local produce venders, so most of the people were interested in our organic take on the taco," Herrera said.
Since then, The Organic Taco Machine has been hustling around town to different locations and hitting up different bars and venues like Boomtown, Blackbird and The Lowbrow.
"It's good to switch locations so that different groups of people try the food," Herrera said.
Among the tacos The Organic Taco Machine offers are Asian tacos and their popular Sriracha-glazed tacos.
"A lot of people think of organic produce and dishes as bland, but that isn't always the case," Herrera said. "In the Mexican community, we're not used to think of using organic food to make cultural dishes like tacos. I wanted to transform the taco, be innovative with the way we see and eat tacos. A modern version, if you will."
The business sources its produce locally from Mountain View Market, Skargard Natural Farms and Costco.
In the future, Herrera hopes to open-up a venue with a garden so he can source his own produce and downgrade outsourcing.
"The business has really aimed to create authentic yet contemporary concepts of taco recipes," Herrera said. "It's all about a relaxed and accessible experience with eating organic."
For more information on The Organic Taco Machine, visit their official Facebook page at www.facebook.com/theorganictacomachine.
Jose Soto may be reached at [email protected]
About the Contributor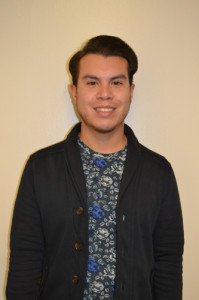 Jose Soto, Staff Reporter
Jose Soto is a multimedia journalism major with a minor in creative writing. He joined The Prospector team in November of 2013 as an entertainment reporter....