Ludicrous spending damages students credit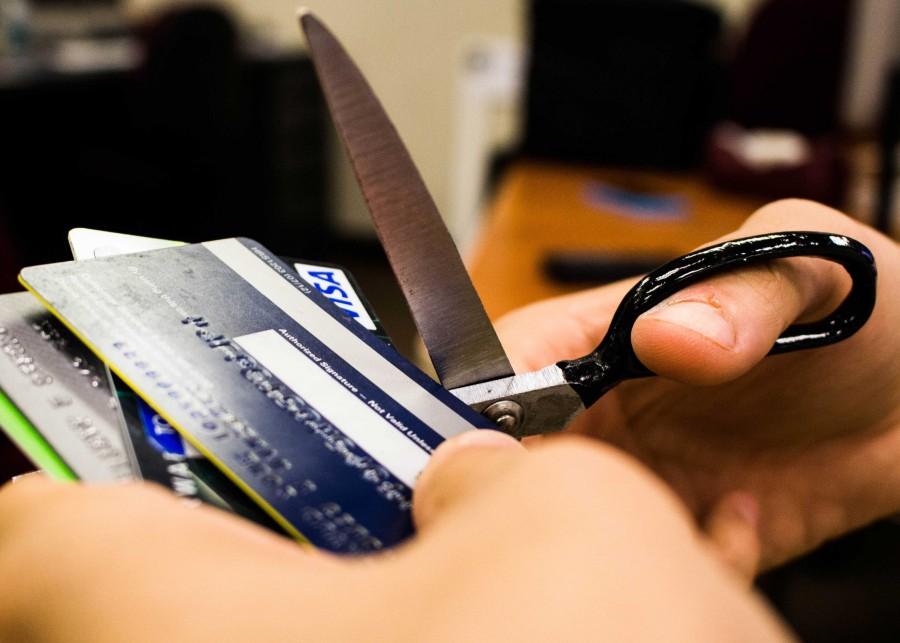 Juan Raygoza, Contirbutor
July 21, 2015
An Experian survey conducted recently showed that most Americans overspend on their summer vacations with expenses that are mostly compulsive instead of planned. What may ensue is the complete opposite of what is expected when taking a vacation–a stressful situation thanks to the increased debt that damages a person's financial health.
The survey showed that 57 percent of travelers expected to use credit entirely for their vacations and 35 percent of vacationers hadn't saved for their trip in advance.
According to the report, when travelers do not have enough saved or run into unexpected expenses, they charge said expenses on their credit cards and end up with a bill that can hurt their financial well-being for years to come.
Luis Avitia, senior business major, said in order to have a good credit line, one must not get behind on payments.
"When people start to miss their credit card payments, their balance goes up and interest goes up as well," Avitia said.
Although Avitia said he knows how to keep good personal credit, he used credit cards to pay for a Cancun trip last summer and had to use part of his school loan to bring his credit card balance down.
"I have a perfect credit now and try to keep a balance I am able to pay," Avitia said. "I have three credit cards and I have no debt in any of them."
Another alarming trend is the use of school loans to pay for vacations or other goods that are not related to school expenses. School debt accumulates interest and cannot be discarded in bankruptcy. A recent study by the online financial education site iQuantifi, showed the average debt load for people between 20 and 25 is $13,116. That same debt triples for those in their late 20s–up to $46,622.
Gilberto Garcia graduated from UTEP with a bachelor's degree in linguistics this past May and he admits to have used student loans for purchases that were not related to his studies. Among those expenses were dining out, vacations and he even purchased a car. Now he has a job and is looking for a second job to start paying the loans back.
"I was hoping to repay that money before graduation, but my bills ran longer than what I had planned, but at least I was able to find a job right after I graduated," Garcia said.
Financial Aid Officer Paola Chavez said that 80 percent of UTEP's students graduate with debt and that unfortunately people do spend some of their loans for purchases non-related to school, thus damaging their financial status at the end of their education.
"It is a lot better to apply for scholarships instead of getting loans, and if students do get loans it is advisable to just get the amount they will need to cover school expenses and not personal investments," Chavez said.
Freshman pre-nursing major Vienna Corral said she has never had the need for school loans since she is financially stable and can pay for her tuition and books. Corral also said she does have a credit card and uses it for emergencies.
"I only spend in rent, food and gas. I never go overboard with spending," Corral said.
Juan Raygoza may be reached at [email protected]