TradeCraft delivers highly recommended service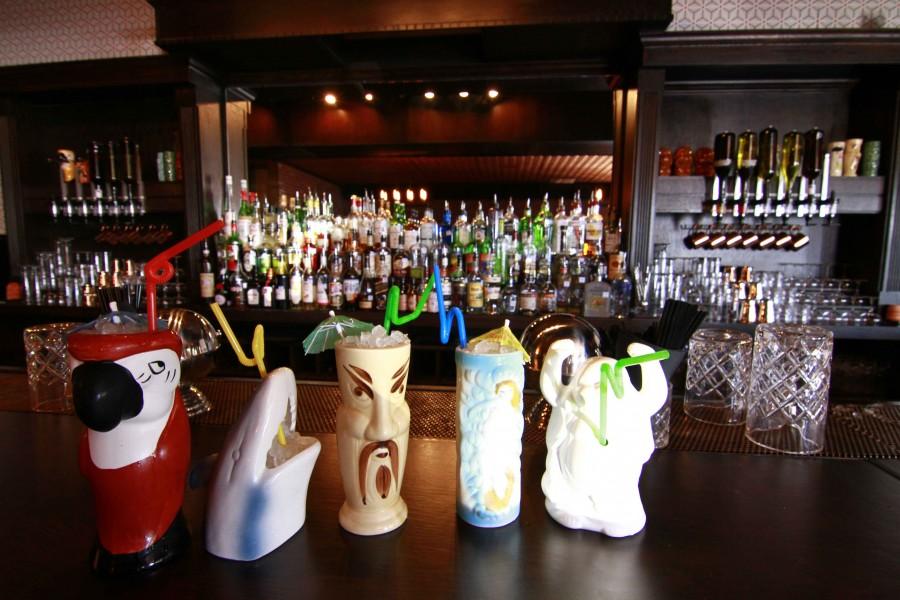 With it's classy ambiance, ample menu of artisan cocktails and coffee perfect for a relaxing moment by yourself or a romantic get together, a new El Paso business is starting to create a name for itself.
Conveniently located in the mecca of the Mesa business district, TradeCraft has been providing customers with a unique environment and specially crafted drinks for about two months now. Although it can be easily go unnoticed, TradeCraft is beautifully designed and built. Located at 3737 North Mesa, the bar within a cozy locale and has an interesting cocktail/beer selection.
Upon entering, I immediately felt at home. The place is stunning. Two bay windows in the front of the location bring in a welcoming light, but does not overpower this visually appealing bar. Perhaps it's not the best place to sit and get some studying done, but it's perfect for winding down after classes or getting your caffeine fix right before.
Since I'm trying to downplay my beer intake, I ordered an old-fashioned. At TradeCraft, this is called the Oaxacan old fashioned. This aromatic alcoholic drink smelled sweet and peculiar. I've had an old fashioned before. This was like none I have had before. Perhaps it's in the crafting of the drink or it could simply be the tequila, but TradeCraft's old fashioned was smoother and livelier than the ones I've had before. The orange peel garnish added the perfect touch of citrus to the drink, not overly sweet, but just sweet enough. The friend I went with ordered a Parker Swizzle upon my request, simply because the name sounded incredibly interesting.
The Parker Swizzle is TradeCraft's take on the cosmopolitan. Cranberry and lime juice and gin blend in together to create a sweet concoction. This drink comes with sugarcoated lime wedges, which were delightful. The Parker Swizzle was less sweet than your usual cosmopolitan, which is great for me. I admire the art of balanced out sweetness, nothing overly  saturated.
Ralph Woiwode, senior computer science major, said TradeCraft is a relaxing place.
"I feel like it's a calm chill spot–a good place to relax with friends or a date and have a good cocktail or two," Wolwode said. "I've tried a Southside. It was a gin cocktail and it was really good."
Woiwode also tried TradeCraft's old fashioned.
"Out of all the old fashioneds I've tried, it ranked pretty high on the list," Woiwode said. "The bartenders seem to really take pride when they make each cocktail, which I appreciate."
Indeed, the customer service is what makes TradeCraft such a great place to visit. The meticulous ways of crafting every cocktail makes them that much more delectable.
Jordan Romero, one of the barbacks at TradeCraft, said the bartenders there truly care about what they do and do it with a passion.
"TradeCraft is different from other bars becauswe we don't use gimmicks to build our clientele," Romero said. "We let our work speak for itself."
Romero said TradeCraft's bartenders like to think of creative ways to improve and develop their cocktails and coffee.
The bartender really took his time making each drink, making sure they were carefully balanced and crafted.
For those who haven't cut beer out of their lives, TradeCraft has a varied selection. Among them is an India Pale Ale from the Twisted Pine Brewing Company, which is extremely hard to find, adding appeal to TradeCraft.
I highly recommend those who haven't been to pay TradeCraft a visit, and those who have to return.
Jose Soto may be reached at [email protected]
About the Contributor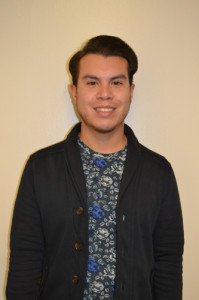 Jose Soto, Staff Reporter
Jose Soto is a multimedia journalism major with a minor in creative writing. He joined The Prospector team in November of 2013 as an entertainment reporter....