Moore sets sights on a championship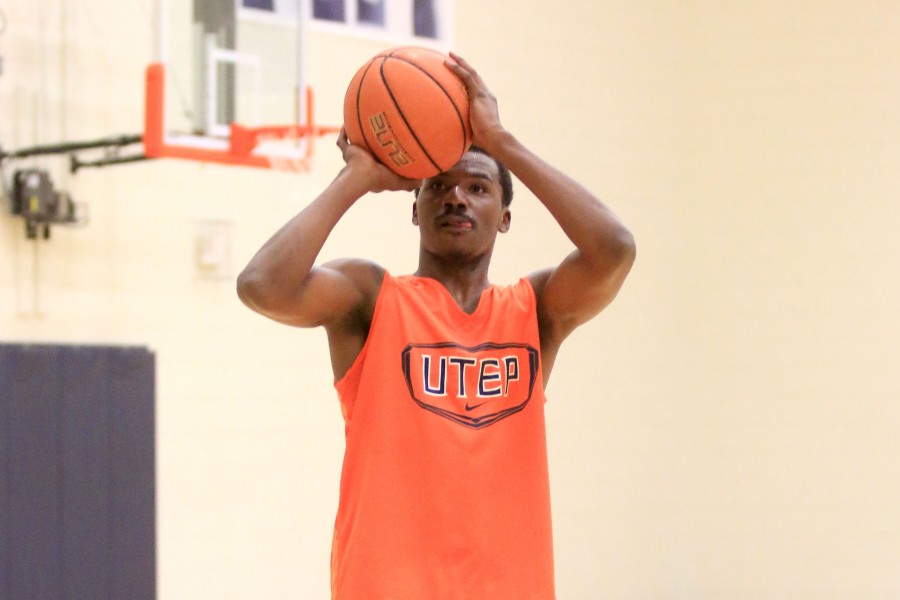 Juan Carlos Navarrete, Staff Reporter
July 14, 2015
UTEP men's basketball finished last season in a disappointing fashion. After missing out on a conference championship, the NCAA tournament, losing in the first round of the National Invitational Tournament and the departure of key players, head coach Tim Floyd has added new recruits to his squad in hopes that they can help fill the voids and improve the team.
Among the new freshman that will wear Orange and Blue next year, Floyd also added some talent that already have collegiate experience. Lee Moore comes to UTEP as a transfer from Wallace State, a junior college in Hanceville, Alabama.
"Lee is a very talented guard that can help us at multiple positions," Floyd said. "Being that he has two years of college experience, we feel he can come in and impact our team immediately."
Born in Kennesaw, Georgia, the 6-foot-5-inch guard spent two years playing for the Lions. There he stood out playing the point guard position, which led to him becoming the one of the most coveted junior college recruits going into the next season.
In his freshman season at Wallace State, Moore shone throughout the year. He led the Lions to a 28-7 record, a conference regular season title, a conference tournament title and an appearance in the National Junior College Athletic Association (NJCAA) Division I national tournament.
In that year's conference tournament, Moore scored 53 points in three games, earning him the tournament's MVP award.
He continued to perform in the national tournament, scoring 28 points in the Lions' first-round game.
Moore averaged 18 points and 7.2 rebounds a game that season.
"Lee really set himself apart as a freshman and helped us make such a deep run last season. He was a big part of all the good things that team did last year and had one of his biggest games on a national stage," Wallace State head coach John Meeks told the Cullman Times in November 2014. "In my 10 years of coaching, Lee Moore has received interest from the highest collegiate level I can remember and will be an asset to UTEP."
He is a versatile guard, who can impact any part of the game. He can score, he can rebound and play defense.
"I can score the ball a lot, I'm a great defender, I get a lot of rebounds and I like to run the floor," Moore said.
Moore's versatility only adds to the expectations of a Miner backcourt that promises to be explosive.
He can also team up well with the current players such as Earvin Morris, who is also a junior college transfer, and Omega Harris.
UTEP is hoping Moore can produce like Morris did in his first year as a Miner. Morris averaged 11 points per game and was second on the team in scoring during the C-USA regular season.
The chemistry between players is already developing early in the off-season. Moore is already in El Paso to join the team in work-outs with the team and is beginning to develop a team mentality.
The fact that he is playing Division I means that there will be some adjustments to be done too. He is now at a program where the talent, competition and expectations are higher. Moore looks to embrace this, knowing good players can help him improve and become a better guard.
"It gets me a little more disciplined," Moore said. "The players around me are trying to get better, so it gets me going."
Moore and the rest of this year's recruiting class, which has been ranked inside the top 15 in the nation, will have as their main task filling the void left by players like C.J. Cooper, Vince Hunter, Cedric Lang and Julian Washburn.
The expectations are high, not just from the public but from the Moore himself.
"I just want to come in and help the team win a conference championship and help the team get better," Moore said. "I like the team and I'm looking forward to playing with this group of guys."
Juan Carlos Navarrete can be reached at [email protected]
About the Contributor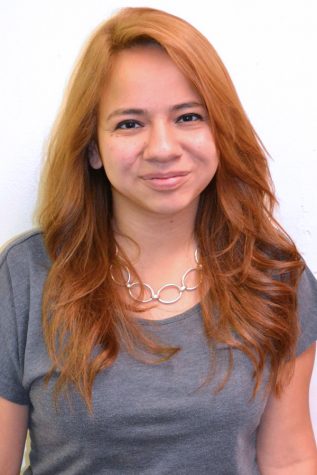 Michaela Román, Editor-in-Chief
Michaela is a Senior Digital Media Production major at The University of Texas at El Paso. As the Editor-in-Chief, and former Photo Editor of The Prospector,...