Cruz Azul and Tijuana set to take the field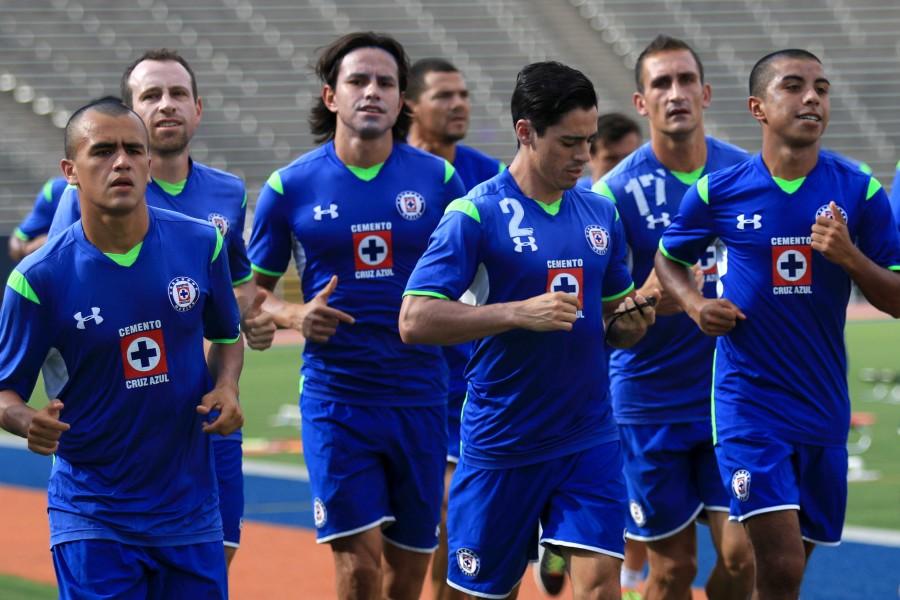 Luis Gonzalez, Sports Editor
July 7, 2015
It's been a year almost to the day since Chivas and Cruzeiro brought a taste of professional soccer to El Paso. Professional soccer will be back in the Sun City when Cruz Azul and Tijuana take to the Sun Bowl on Wednesday, July 8th as they prepare for the upcoming Liga MX season.
Both teams, who feature almost full rosters, are in the middle of their preseason tour around the United States that has them facing off against different Mexican and international soccer clubs.
The Teams
Crus Azul is one of the considered one of the top four teams in Mexico. Its success over its relatively short history has put "La Maquina" as one of the most popular and successful in the country.
After it became a professional team in 1960, it took Cruz Azul just three years to win the Mexican Second Division, resulting in their promotion to the first division in which they have remained ever since. They went on to win seven championships in a span of 12 years.
In total, Cruz Azul has eight Mexican League titles, three Cup titles and a record six continental championships.
The most recent history of Cruz Azul though, is defined more by disappointment than the glory that identified throughout the 60's, 70's and 80's. Cruz Azul has not lifted Mexico's most coveted trophy for 17 years and lost a number of finals in the process.
After their last title in 1997, Cruz Azul went 15 years without a single trophy and seven lost finals. The drought ended in 2013 when they won that year's cup title, which they followed up with a CONCACAF Champions League title in 2014.
Still, those victories have done little to sate the lack of league titles for Cruz Azul and their fanbase.
Its roster is full of players that at one point or another have worn the Mexican National Team jersey, like defenders Fausto Pinto and Rogelio Chavez. Some like Julio Cesar Dominguez and Gerardo Flores, just finished representing Mexico at Copa America.
Tijuana is a much newer club. Founded in 2007, the club achieved promotion into Mexico's top division in 2011.
Nicknamed Xoloitzcuintles, or Xolos for short, after the Mexican Hairless Dog, the team experienced almost immediate success. After securing permanence in first division during their first year, Xolos won their first and only Mexican League title in 2012.
In their first preseason game, Xolos defeated Club Leon last week.
The Coaches
Both teams come to El Paso under new management.
Sergio Bueno was hired as Cruz Azul's new coach in June after the team failed to qualify for the playoffs last season. The hire was controversial to say the least because of Bueno's lack of success as a coach.
His career as a manager is over 15 years long, but he has never been in charge of a team of the stature and history of Cruz Azul.
Xolos will also have a new coach on the sidelines. Like Cruz Azul's Bueno, Ruben Omar Romano was hired in early June.
Romano, born in Argentina, had a long career as a player in Mexico before becoming a coach.
His track record is much more impressive than Bueno's. He coached Cruz Azul and America, among other clubs, prior to being hired by Tijuana.
In his 15 years of coaching, he like Cruz Azul is known for coming close but never being able to win the championship.
The Players
Jose de Jesus Corona
Goalkeeper Cruz Azul #1
He is in the debate for best goalkeeper in Mexico. Corona has been a member of the Mexican National Team for years, being part of two World Cup rosters and the starting keeper for the Gold-medal winning Olympic team. Most recently he finished representing Mexico in Copa America.
Gerardo Torrado
Midfielder Cruz Azul #6
Up until last year's World Cup Torrado had been a mainstay on the Mexican National Team. He was called up for the 2002, 2006 and 2010 World Cups. He's worn the captain band in multiple occasions for El Tri. Torrado had a stint in Europe, playing in Spain for five years.
Cristian Gimenez
Midfielder Cruz Azul #10
Born in Argentina, "Chaco," as he is called, received Mexican citizenship in 2013 and has played for the Mexican National Team on various occasions. Since he arrived in Mexico in 2004 to play for Veracruz, Gimenez has been considered one of the top playmakers in the league. He won the Argentine league three times with Boca Juniors, the Mexican league once with Pachuca. He was also part of the Pachuca team that won the South American Cup in 2006—the only time a Mexican club has won a South American competition.
Federico Vilar
Goalkeeper Tijuana
The 38-year-old Argentine has been playing in the top Mexican division for 12 years and has been regarded as one of the best in the league through that time.
Michael Orozco
Midfielder Tijuana
Orozco has been called up to the USMNT on various occasions. He was part of the 2008 Olympic Roster and in 2012 he scored the goal that gave the U.S. its first in only win against Mexico in Azteca Stadium..
Luis Gonzalez may be reached at [email protected]
About the Contributor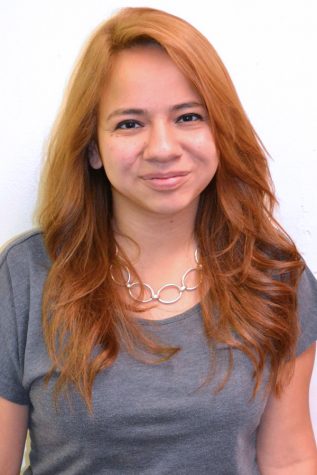 Michaela Roman, Editor-in-Chief
Michaela is a Senior Digital Media Production major at The University of Texas at El Paso. As the Editor-in-Chief, and former Photo Editor of The Prospector,...