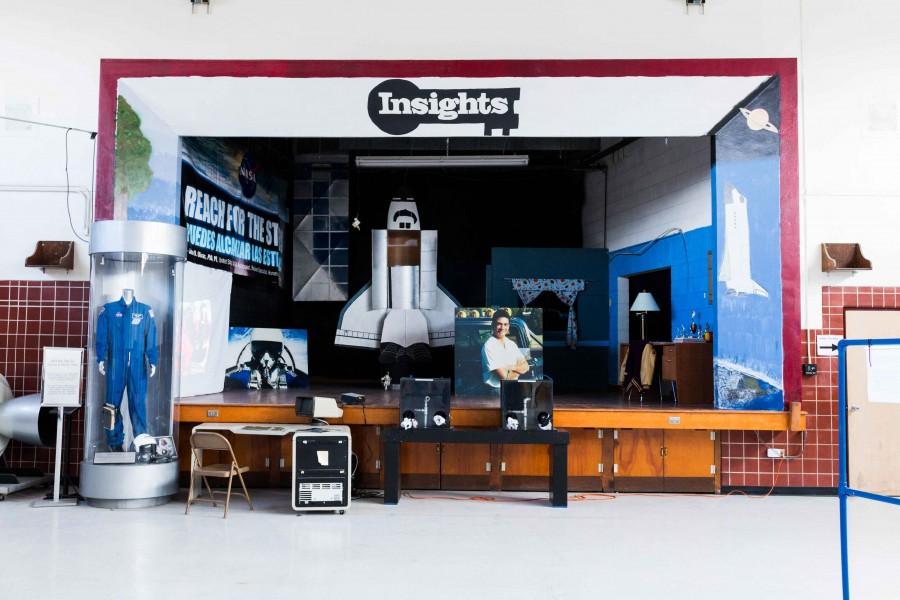 Insights Museum reopens after 2013 demolition
June 30, 2015
Electrifying energy, the Tesla coil, and more return with the re-opening of an old El Paso favorite at a new location. Now under a new name, The Insights Science Center, formally the Insights Museum, has returned after its demolition in 2013 and. Insights plans on focusing on STEM-based objectives in collaboration with UTEP and other schools to incorporate STEM technology.
Mandy Kirchgessner, executive director of Insights, said it has been wonderful to be back in business.
"A big part of the reason our board, our volunteers and our staff put so much time and energy into this place is because we share the same vision for a STEM/Science center in El Paso," Kirchgessner said. "To have the public coming through again, sharing their memories of past visits and providing their feedback on the future of the organization has been tremendously inspiring."
Some of the classic exhibits from the previous Insights location have returned such as the Tesla coil, Jacob's Ladder and the angular momentum spinner. Others are still being worked on with the hopes of improving them mechanically and technologically.
"In the coming weeks our Fire Engine Cab and Globe will be returning to Insights after spending a few years with our generous friends at the Museum of History and with the Fire Department," Kirchgessner said. "We're also repairing our inflatable planetarium because it is such a fun classic.  A fair share of plans for the future revolves around new, cutting edge exhibits, and we're eager to hear from those in the community that may have ideas and access to such developing technologies."
To help increase the number of exhibits and the amount of knowledge shared with visitors, Kirchgessner plans to collaborate with UTEP in order to help students learn about new technology and further their discipline.
"I know there are many departments at UTEP ranging from medical fields to geology and from engineering to education that are using some technologies that have majorly enhanced their disciplines, and we hope to have input from those people taking risks and exploring new ways to build STEM education," Kirchgessner said.
In the future, Kirchgessner said she wants to expand the number of exhibits they have and incorporate as much technology as they can to give El Paso the science center she said it deserves.
"We plan to continue growing our collection of exhibits using both our own in-house ingenuity but also by reaching out to some of the major science, tech and engineering firms in town to harness their expertise and share their crafts with the community," Kirchgessner said. "Future exhibitry needs to reflect the cutting edge technologies that more and more industries are leaning on, so we hope to bring in major applications such as 3D printing, drones, augmented reality, and more to help represent the full spectrum of science-related developments past, present and future."
The Insights Science Center is opened Saturday through Thursday from 10 a.m. to 5 p.m. For more information, call 915-534-0000.
Julia Hettiger may be reached at [email protected]