Jamie Quirk: I stress winning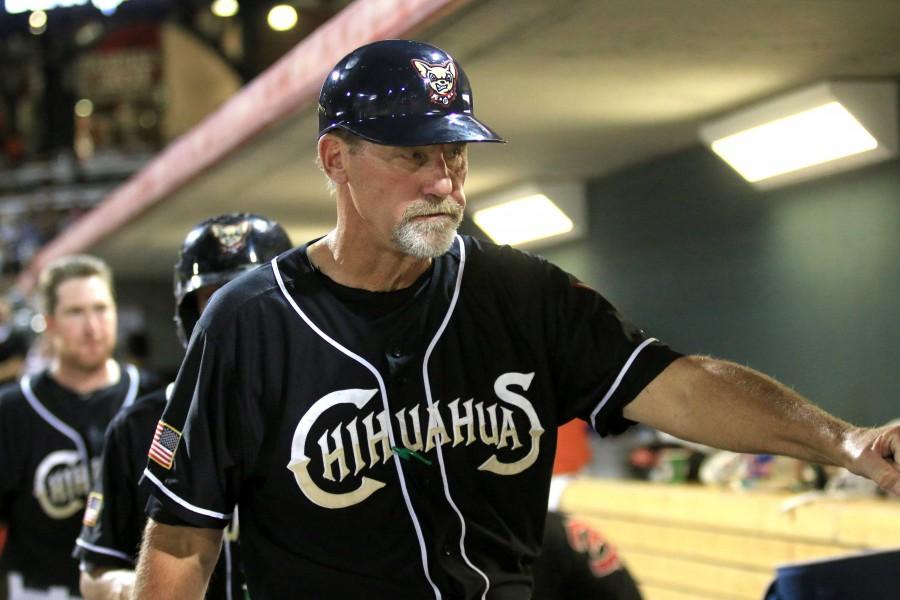 Luis Gonzalez, Sports Editor
June 23, 2015
It is the norm that the dugout of a minor league baseball team is in constant flux. The El Paso Chihuahuas know that all too well, but this season they have also dealt with a change in coaching. After the Chihuahuas' parent club, the San Diego Padres, fired their long-time manager Bud Black, El Paso's manager Pat Murphy was called up to take the spot, leaving a void in the Dogs' dugout. Jamie Quirk arrived in the Sun City last week to fill the void.
"When you're in the minor leagues and player development you're always striving to get back to the major leagues," Quirk said. "Players are trying to get there and believe it or not managers and coaches are on that same path. So I'm excited to get to the Triple-A level."
Quirk comes to El Paso from San Antonio where he was managing the Missions, the Padres' Double-A affiliate.
His life in baseball spans over 40 years, 18 of which he spent as a player in the Major Leagues.
Quirk was selected by the Kansas City Royals in the first round of the 1975 Draft with who he spent the majority of his career and won the 1985 World Series.
When he retired in 1992, Quirk had played catcher for organizations like the St. Louis Cardinals, Chicago White Sox, New York Yankees, Oakland Athletics and Baltimore Orioles.
His experience in the dugout includes coaching positions in Major League ball clubs and manger at the minor league level. He was a bench coach for the Colorado Rockies and Chicago Cubs, and a bullpen coach for the Houston Astros.
Through out his travels, he has some familiarity with El Paso and its place in baseball.
"El Paso's been a baseball town, a minor league city forever and very well respected," Quirk said. "I think of baseball when I think of El Paso."
As a manager he has been a part of the Padres' organization for the last couple of years, starting at the One-A level, getting promoted to double-a and now Triple-A. His involvement with the organization will help the transition because of the familiarity he already has with the Chihuahuas roster.
"(I'm) very familiar (with the roster) because I was in major league camp and I think 95-98 percent were in major league camp," Quirck said. "I've touched everyone of them at some point, somehow, know them very well, familiar with all of them, so that part of it is very easy."
Some Chihuahuas have already experienced being managed by Quirk outside of spring training. Pitchers Zack Segovia and Jay Jackson played in San Antonio while Quirk was managing the Missions.
Jackson was in San Antonio earlier this year before being called up to El Paso.
"He's a player's manager but, he wants you to get after it," Jackson said. "It's a double-edged sword. You've got the good parts about him, but then if you mess up, he's right there to get in you if he needs to—if you need him to."
The relationship with his players and his approach towards the game are one of the reasons he was chosen to replace Murphy.
Managing a minor league ball club is not an easy job. Dealing with the idea that winning is not the most important aspect of the game is hard for players, managers and fans alike. Balancing the aspect of developing a player and the competitiveness of every party involved and their desire to winning is crucial in the mind of Quirk.
Even though the main goal is getting guys ready to play at the top level, but winning will always be important.
"I think both are very important (winning and player development)," Quirk said. "Developing a player is absolutely critical, that's what the number one goal is, but if there is 1a goal, its teaching them how to win also."
In their short history, the Chihuahuas have had their share of both winning and losing. In their first season they finished with a .500 record and this year, after a great start, El Paso is back to .500 territory.
In his first home stand Quirk went 3-1 as the Chihuahuas hosted the Salt Lake Bees. After a day of rest, El Paso will host Albuquerque at Southwest University Park for a three-game series from June 23-24.
Coming up on the halfway point of the season, with first place in the division and a spot in the playoffs still within reach, Quirk is focused on both goal one and goal 1A.
"I've been fortunate to be in a lot of good teams over my career and I stress winning," Quirk said.
Luis Gonzalez may be reached at [email protected]
About the Contributor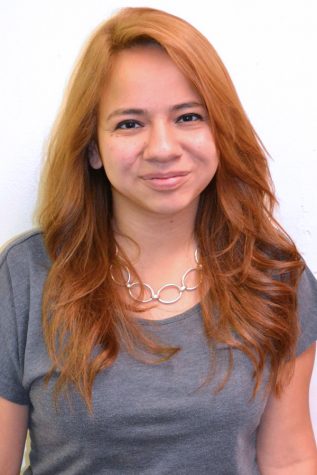 Michaela Roman, Editor-in-Chief
Michaela is a Senior Digital Media Production major at The University of Texas at El Paso. As the Editor-in-Chief, and former Photo Editor of The Prospector,...