Fourth of July celebrated the El Paso way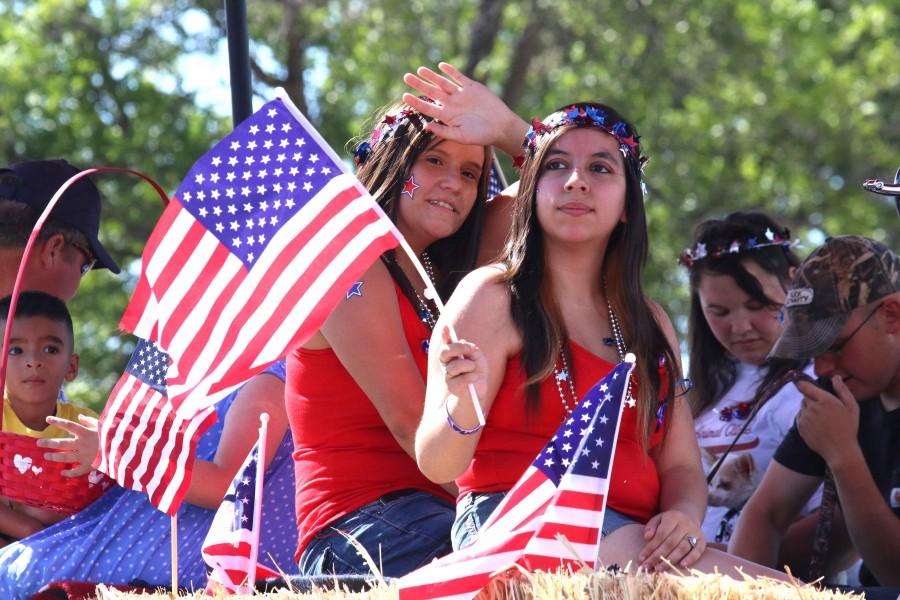 Fernanda Leon, Staff Reporter
June 23, 2015
Whenever the streets are adorned with red, white and blue, it's unmistakably Independence Day. The national holiday is fast approaching and the event list in El Paso is ample, ranging from parades to theme parties that will entertain the El Paso community this Fourth of July.
City events will start in the morning and end late at night. Everything from dog hiking activities to patio parties and musical performances will be offered to the community.
Without exception, of course, are the annual classic fireworks shows and the Fourth of July Parade, presented by The Rotary Club of West El Paso.
The parade will begin at 9 a.m. at the Western Hills Methodist Church, located at 530 Thunderbird and will end on Champions Drive, beside Coronado High School.
This year's annual theme will be "Fly Your American Flag."
According to The Rotary Club of West El Paso website, this event attracts thousands of spectators and is also the largest single community event in the area.
"Attending the Rotary Club Fourth of July Parade is a great way to show my patriotism and support for the community," said Manuel Papadakis, senior criminal justice major.
During the event, families will be able to enjoy marching bands, floats and vintage cars that will relate to the theme.
"My family has been a part of a Rotary Club for over 20 years now, and I know that the money that will be collected from this event will later be used to help the community in other ways, so this is not just an event to go and enjoy, but the result of the parade means that people in need will benefit," Papadakis said.
Another event that will be forming part of the Fourth of July celebrations in the city will be the July Patio Party at Ardovino's Desert Crossing.
The Ardovino's Desert Crossing farmer's market will be taking place from 9 a.m. until noon, and during the evening beginning at 5 p.m. The FM Junkies Dance Band will be performing at 8 p.m.
"We will be having a great local dance band so we will also have a dance area," said Marina Ardovino, owner of Ardovino's Desert Crossing.
Instead of serving typical Fourth of July food such as hot dogs, Ardovino's Desert Crossing will be offering their smoked prime rib.
"The prime rib is raised in New Mexico," Ardovino said. "We will also be having fourth of July drink and food specials."
Attendants of this event may observe fireworks from the patio.
"The patio behind the restaurant has an amazing view to see these fireworks," Ardovino said.
For more information about the Fourth of July Parade, visit rotarywestelpaso.org.
For more information about the Fourth of July Patio Party and other Independence Day El Paso events, visit ardovinos.com or visitelpasocom.
Fernanda Leon can be reached at [email protected]