Track and field wraps up season at NCAA Championships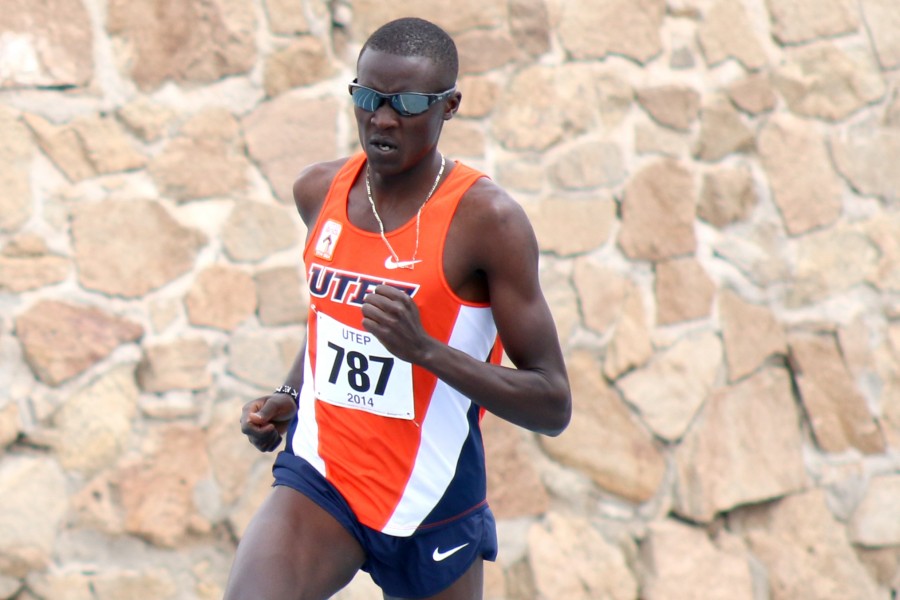 Juan Carlos Navarrete, Staff Reporter
June 16, 2015
UTEP track and field's season has come to an end after the 2015 NCAA Outdoor Championships. Of the four Miner athletes who traveled to Eugene, Oregon, senior Anthony Rotich was the most successful.
Rotich was not only looking to be the first to finish inside the top 10 in an event for UTEP, he was taking the track in search of his third-consecutive Steeplechase National Championship.
For Rotich, the race was different than what he had been running before. The race was much more competitive and had many runners fall—including one of Rotich's running mates.
"This one was a little different from what I had been doing every year," Rotich said. "This one I had to run by myself after one of my friends fell down. I did not have an option."
Losing the man he was hoping would pace the race, Rotich was forced to take the lead for most of the competition.
With about 100 meters to go, fellow Kenyan Stanley Kebenei would take the lead briefly, putting Rotich's three-peat in serious danger. That's when the Miner hit another gear and was able to secure the win.
"The prophecy is fulfilled," UTEP distance coach Paul Ereng said. "This is the most wonderful victory he's had. A lot of people were trying to put pressure on him and he came through."
Rotich finishes his career at UTEP as only the third—second in UTEP history—ever to win this event three times in a row. He is considered among the best in the nation and don't be surprised to see him compete at a much higher level.
The second Miner athlete in action was sophomore javelin thrower Rasmus Maukonen.  The Finland native went to Eugene with a goal of making a 75-meter throw. Unfortunately, he was well under that distance with his best throw reaching 65 meters.
"Rasmus simply had a bad day today," said Miner head coach Mika Laaksonen. "Season's worst performance here. He just looked flat."
Maukonen finished in 20th place and will get All-American Honorable Mention for his performance.
Senior Jallycia Pearson wore the orange and blue for the last time in Eugene, competing in the heptathlon.
She came in to the national competition with hopes of a top eight finish.
Pearson, the reigning C-USA indoor heptathlon champion and outdoor runner-up, began her quest with a 5.45-meter long jump. In the next event, the El Paso native threw the javelin a personal best 41.69 meters. In the 800-meter run, Pearson clocked in at 2:30.81.
Pearson ended the competition and her season in 22nd place with a total of 5,320 points.
"I could not be more proud of Jallycia and what she has done for us during her time at UTEP," Laaksonen said. "It will be tough to find a replacement for her."
Pearson had been competing while injured since early in the year hampering her as she competed.
"Jallycia performed well under the circumstances…She is finally healthy and able to compete, but she lost weeks of practice time leading up to this event due to an injury and that unfortunately shows in her stamina and execution," Laaksonen said. "(But) she went out like a true champion, competing hard, giving everything she had and doing it all with a smile on her face."
Overall, Pearson ends her career with a good place in UTEP track and field history.
The Miners had another thrower participate at the national competition. Freshman Samantha Hall, who this year has been ranked inside the top-10 in the country, went to Eugene to compete in the discus throw.
After fouling on her first two attempts, Hall launched the discus 52.15 meters. The throw was just outside of the top nine, who got to throw three more times. That would be her only official throw of the tournament. It was still good enough for 13th place.
"This was a great experience for Samantha–a great year for her overall," Laaksonen said. "Expectations will be really high for her next year and she learned a lot."
Hall has been named a Second Team All-American for her throw at the NCAA Championships. Although she did not finish in the top 10, the Jamaican has a lot of time left at UTEP and can become a better thrower after this.
The Miners' track season has now come to a close and it left fans with a lot to cheer and talk about. It is a group that will be losing key seniors, but many of the team's best are still underclassmen.
Though the Miners did not win the outdoor conference title, both the men and women finished second in C-USA and the women were first in the indoor season earlier in the year.
The season may be over, but the team is left with a lot to celebrate.
Juan Carlos Navarrete may be reached at [email protected]
About the Contributor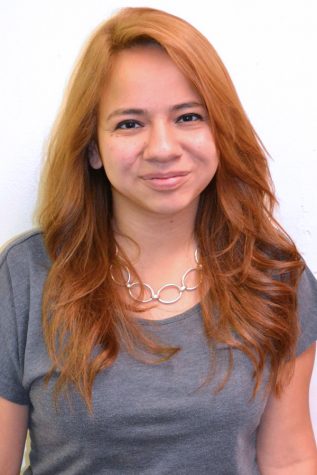 Michaela Roman, Editor-in-Chief
Michaela is a Senior Digital Media Production major at The University of Texas at El Paso. As the Editor-in-Chief, and former Photo Editor of The Prospector,...