Study abroad builds cosmopolitan students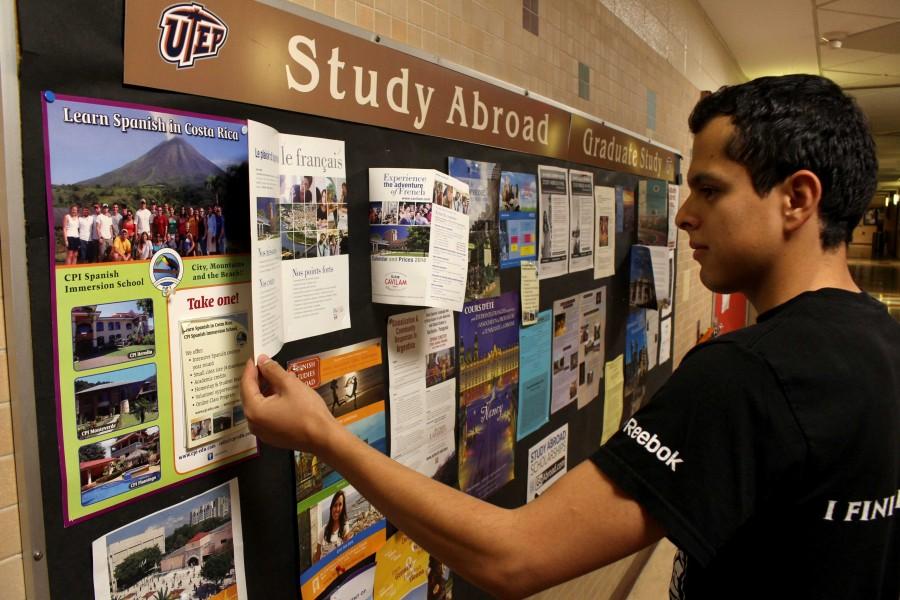 Juan Raygoza, Staff Reporter
June 16, 2015
According to a NAFSA (Association of International Educators) study done recently, the number of study-abroad students has grown only 2 percent nationally. In the 2012-2013 school year, the number of students applying for study-abroad programs increased from 283,332 to only 289,408 students.
A statistical report from the University of California, Merced, showed that 97 percent of students enrolled in study-abroad programs are more prone to find jobs within 12 months after graduation, compared to 49 percent of college graduates in that same period. That same study showed that 84 percent of students felt studying abroad helped them build valuable skills for the job market.
But getting job skills for the job is not the only thing studying abroad provides students with. Researchers at the Friedrich Schiller University at Jena, Germany, showed that it helps students develop emotional stability, and an openness and ability to cope with new experiences.
Mayra Larios, UTEP's study-abroad advisor, said that studying abroad provides students with great opportunities for students to explore the world, have an adventure, immerse in a whole new cultures, as well as meet interesting people and gain independence in order to become global citizens. Larios also said as stated in the study done by UC Merced  studying abroad will indeed help students appeal to future employers and professional schools.
Larios attributes the lack of growth in the number of students going into the program to the myths that exist between students and parents have about studying abroad.
"They think that going abroad will be very expensive and not affordable for them—that they don't even think about taking this opportunity," Larios said.
She also believes that if parents got informed with the necessary guidance, they would surely invest in this valuable learning experience.
"Parents and students should work together for making this to happen and the students can be part of the study-abroad experience," Larios said.
UTEP is currently associated with more than 200 universities in more than 50 countries, and more are being added to the list on a regular basis. One of the latest countries to be added is Mexico. In addition to this, UTEP's study abroad office also accepts students from universities that have established agreements with the university, who want to study abroad for a semester or for the academic year. The office coordinates the application, acceptance and immigration process for all incoming students.
In the NAFTA study, it was shown that Caucasians made up the majority of students taking advantage of the study-abroad programs nationally (60 percent), with Hispanics coming in second place (15 percent).
Larios said that this also the case at UTEP. However since UTEP has a very diverse population, in some instances Hispanics have taken the lead, but have been closely been followed by Caucasians as well.
Sophomore business major Roman Robles said he is eager to study abroad.
"This coming fall I plan to inform myself," Robles said. "I am very interested in going into other countries in order to study, since I would most likely end up working for a business when I graduate, I would already know how to communicate and understand other cultures."
Junior art major Maria Mendoza also said she would benefit a lot from going into a study-abroad program, but she said she is still uninformed regarding the programs.
"I am very interested in studying in another country and get a different experience of the education there," Mendoza said. "I'm just to scared maybe my credits won't transfer or something like that."
Juan Raygoza may be reached at [email protected]