Do it! Take the trip
At the beginning of the year, I received an email from one of my previous digital media production professors.
Ramon Villa, regarding studying abroad in Peru during the Maymester.
The email explained that the trip would consist of producing a documentary while also taking courses. It all sounded overwhelming, but everyone I spoke to encouraged me to at least apply and see if I got accepted.
The drive I have to strengthen my photography and video skills, along with my love for traveling, played a huge role in why I decided to seize the opportunity.
Once I received the acceptance letter, the trip just became a matter of numbers.
I was able to fundraise for myself, received a partial scholarship, and although I did have to take out one small student loan, I can now assure you it was all worth it. 
We had a group of around 20, including two professors.
I enrolled in two courses, Latin American border studies and film studies. Not only was I able to receive six credit hours in just three weeks, I was actually immersed in the culture we studied.
Before this trip, my only conception of Peru was what I had watched as a kid in "The Emperor's New Groove," so everything was a new and exciting experience.
Our visit began and finished in Lima, the capital of Peru. With nearly 10 million residents, at first it seemed like any other major metropolis.
The streets were packed with reckless drivers, pedestrians and the sky was nothing but a cloud of pollution. It wasn't until our return that I noticed what a beautiful city Lima truly is. The beach, vibrant buildings and diverse architecture all find a way to blend together.
After staying in Lima, which has an altitude that ranges from sea level to 5,000 feet, we took a flight to Puno, which is around 12,000 feet.
The change in altitude definitely took a toll on my body and I spent our first day there sick. This is when we started to chew coca leaves, which Peruvians have used for centuries to help your body adjust to the high altitudes.
Puno was the first place we actually came face to face with indigenous cultures.
There was a mixture of traditional and modern attire. Also, most people spoke either Quechua or Aymara, along with Spanish. Everyone on the streets seemed to be a salesperson, mainly the women, selling everything from guinea pigs to trinkets–all aimed at tourists.
I recovered from my sickness just in time for a tour of Lake Titicaca.
We toured the Andes, where the locals shared a meal with us, performed music, danced and wove clothing, which they offered for sale. We also visited the manmade Uros floating islands. The Urus seemed to have a routine ready for when our group arrived, which made sense because the money from tourism is how they survive. We didn't mind.
After spending some time in Cusco, we did a homestay for five days with families in a village named Huilloc. Surrounded by mountains, lakes and tons of animals, the natural beauty of the village was enchanting. It made the freezing nights bearable. 
The people there are known as the Quechua, which is the name of the main language as well. Some people know Spanish, but mainly just the men.
There, we were paired up with a classmate and given a family to live with. My family was very young, the father was only 30 years old and his wife was a few years younger. They had a 1-year-old daughter who was very shy.
During the day we would work on the documentary, have class and eat meals with our families. There were always potatoes incorporated in each meal and I tried plenty of new dishes like Alpaca and Guinea pigs, both considered Peruvian delicacies. 
We got to spend time helping the elementary school build a cafeteria for the kids by carrying adobe bricks down a hill.  It was a wonderful way to leave our mark in the community. The children were very energetic and were always curious as to what I was doing with my camera. The whole community was extremely welcoming and even when language was a barrier, the sentiment would overcome it.
Homestays have a great individual impact. I now appreciate little things I constantly take for granted, like living in a house with heaters and warm water.
After staying in freezing weather, we took a hike through the extremely hot and humid Inca Trail in Santa Teresa. Every part of my body was sweating and all I could think about was how grateful I was to be out of the cold.
Before ending our trip in Lima, we spent a night in Aguascalientes in order to get a tour of Peru's historical sanctuary: Machu Picchu. It was surreal to get to walk around the Inca ruins and learn about what was believed to have taken place there over 600 years ago.
Most of Peru seems to flourish off of tourism while still preserving its history and rich culture. I would love to go back and I'm grateful I had the experience to study in another country.
I built new friendships and learned a lot about how far I could physically  and mentally push myself. Most importantly, I now have a newfound perspective on what it's like to be a tourist without imposing on anyone's life, which is an important lesson that not everyone gets to receive.
If it weren't for UTEP's study abroad program who knows if I would've ever gotten the chance to see Peru.If you have the chance to study abroad, jump on it before it's too late.
Michaela Roman may be reached at [email protected]   
About the Writer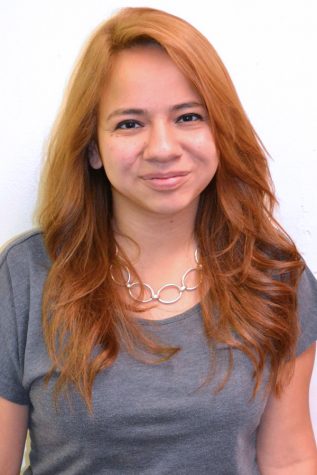 Michaela Román, Editor-in-Chief
Michaela is a Senior Digital Media Production major at The University of Texas at El Paso. As the Editor-in-Chief, and former Photo Editor of The Prospector,...