Pearson leads Miner women in second day of Conference USA Championships
The second day of the Conference USA Track and Field Outdoor Championship took place Friday at Kidd Field. The UTEP women had three events to compete in and gathered 11 points on the day and the tournament.
After the tournament got started yesterday with both men's and women's Heptathlon, today the rest of the team got to compete.
In the Hammer throw Miner senior Taylor Gunn made it to the final, where she ended in eighth place.
"I had better expectations, higher expectations, I felt good, I was confident," Gunn said. "Maybe it was the nerves. I guess all you can do is think about the next throw and not linger on it."
Gunn helped the team regardless of missing out on the top three positions. Her performance got UTEP a point that will help towards the hopes of a first team outdoor conference championship for the Miner women.
"I get points, as many points as you can," Gunn said. "We are trying to win a championship."
Gunn was not the only athlete to do her part for the Miners. Jallycia Pearson and Aeisha McDavid both contributed to the Miner cause.
Pearson who was in the lead going into the last event of the heptathlon was not able to concrete the win and ended in second place.
Pearson, who ran the last event injured, is responsible eight of UTEP's 11 total points.
"It is a team event, I am helping out the team," Pearson said. "I have more events where I can get more points."
UTEP will continue their quest for a C-USA Championship tomorrow during the third day of competition.
Among the attractions for the third day will be the Javelin competition. Conference USA has four of the top 11 best in the nation. UTEP's Rasmus Maukonen will be competing in that event. Anthony Rotcih and Cosmas Boit will also take to the track during the third day at Kidd Field.
Juan Carlos Navarrete can be reached at [email protected]
About the Contributor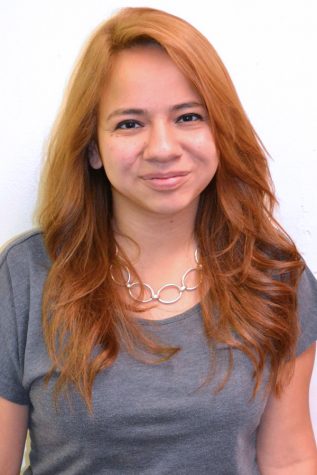 Michaela Román, Editor-in-Chief
Michaela is a Senior Digital Media Production major at The University of Texas at El Paso. As the Editor-in-Chief, and former Photo Editor of The Prospector,...