Hard-working seniors are recognized with prestigious award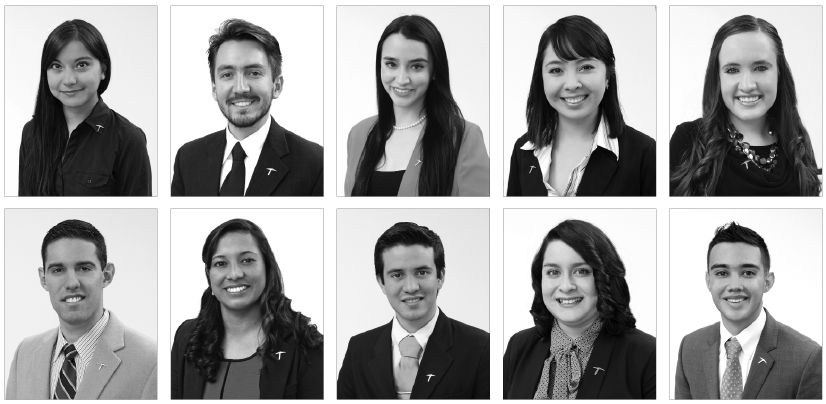 As a child, senior mechanical engineering major Joselyn Cardenas would look up at planes as they flew by and knew one day she wanted to help design them. She is now one step closer to fulfilling her childhood dream.
Not only is Cardenas about to graduate, but she is also among the top graduating seniors, who received the Top Ten Seniors Award at Honors Convocation on April 24.
The Top Ten Seniors Awards are presented annually by the UTEP Alumni Association. The association reviews submissions made by graduating or recently graduated seniors, then chooses its top 10 picks. The Alumni Association has been honoring seniors with this award since 1993.
Cardenas, along with nine other UTEP students, was awarded based on their drive, community service and hard work.
"I'm a first-generation college graduate," Cardenas said. "This is a big deal for me and my family. I feel very honored."
To receive the award, seniors need to have a minimum cumulative 3.25 GPA, provide three recommendation letters from faculty, staff or advisers and show sustained involvement on campus and in the community.
Cardenas is part of the American Society of Mechanical Engineers, among other UTEP organizations. She is also the recipient of 15 different scholarships.
Sonia Villa, associate director of Alumni Programs and Services, said the award is one that many students set out to obtain.
"Students that strive to achieve a high grade-point average and are involved in both campus life and their community see it as the ultimate goal," Villa said. "They want to be acknowledged for their achievements."
Villa said students should start aiming for the award as soon as they enter college.
"Students should strive for excellent grades and become involved to the extent possible as soon as they start attending UTEP," Villa said. "By the time they are seniors, their college experience will be reflected in their application. The recognition this award bestows on the recipients is very rewarding and distinguishes them as the top students in their class."
Mayela Aldaz, senior metallurgical and materials engineering major, is also one of the 10 seniors who were awarded. She said the key to receiving the award is to always "have a sense of purpose."
"It isn't entirely about your grade point average and grades," Aldaz said. "You need to value and appreciate what you are studying in order to give it purpose."
Aldaz said that her community and family have also been a driving force behind her motivation to stay focused on her studies.
Both Cardenas and Aldaz are among four engineering majors who received the award. All four are female students.
Alex Balcazar, senior sociology major and health promotions minor, is another top 10 senior. Balcazar said the key for him was "finding something special about what you do."
"It isn't always about grades," Balcazar said. "There is more to college that that. Find something special about what you are doing so that it matters to you. You'll be driven to do your best if you do so."
Balcazar is part of the percussion ensemble at UTEP and a Junior Youth Empowerment group. He plans to continue his education at the University of Texas at Houston for a master's degree in public health.
Balcazar encourages other UTEP students to always "strive for excellence."
"Stay focused on your goals and you'll achieve good things, such as this award," Balcazar said.
Jose Soto may be reached at [email protected]
About the Writer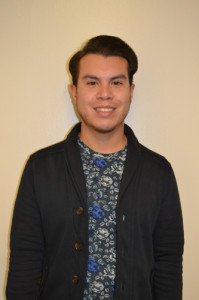 Jose Soto, Staff Reporter
Jose Soto is a multimedia journalism major with a minor in creative writing. He joined The Prospector team in November of 2013 as an entertainment reporter....