Advertising and marketing panelists inspire students at conference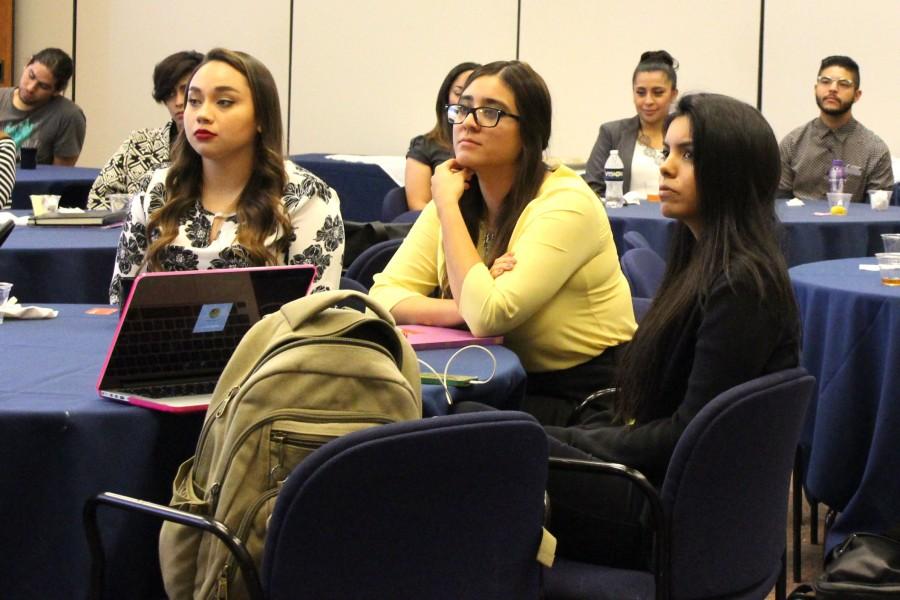 Advertising and marketing majors at UTEP had the opportunity to gain insight and knowledge from some experts in the field on Thursday.
Professionals from both fields gave presentations as part of a panel discussion that aimed to help UTEP students understand what to expect from working for an agency and better prepare them for future endeavors.
The El Paso Natural Gas Conference Center hosted "Diving Deep: An In-Depth Look at Agency Life," an event sponsored by the Advertising Agency of El Paso. It offered the attendees three different panels: creative, account services and non-profit clients.
The panelists talked about new trends in the creative process of the field, how to track down clients, what it is like to work with a non-profit agency and other topics.
"Diving Deep" started off with a luncheon. Shortly after, a speech was given by guest speaker Humbo Garza, content producer for CultureSpan Marketing. Garza has developed regional, national and international campaigns both in English and Spanish for companies such as Miller Coors, Hershey's, Frito-Lay, Pepsi and many more.
He began his career in 2003 as a junior copywriter with an advertising agency in Monterrey, Mexico.
Garza said he mainly wants for students to know that finding your niche within the field is important for your career.
"It's okay to switch between career paths in the advertising and marketing field as you find what works best for you," Garza said. "I dabbled with different companies and creative processes until I found what I liked."
Garza said it is also important for the Hispanic students to realize that the Latino audience is a "driving force" in the field.
"There is a great importance that Latinos have in America," Garza said. "Before, campaigning for companies meant to develop an Americanized one and then develop a different one for Latino countries branching out of the same campaign, but customized."
Garza said that companies now prefer to campaign for a globalized, integrated market.
"We call it 'total market approach'," Garza said. "That means a well-developed marketing campaign for all ethnicities, largely for Latinos."
UTEP is composed of a largely Hispanic community, which Garza said is an asset for advertising and marketing students because they get a feel of what it is to appeal to both populations.
Garza said internships are essential to not only further develop your skills, but also to land a job in the field.
Other panelist included Armando Alvarez, creative director and co-founder of Viva+Impulse Creative Company, Juan Carlos Hernandez, senior director at Culturalspan Marketing and Tony Casas, creative director for Stanton Street Technology Group.
The three panelists discussed creative trends, new evolving technologies and ways to ensure employment.
Alvarez said trends are important to keep up with in the field, but not as important as keeping up with your clients needs.
"Obviously, trends come and go," Alvarez said. "In our agency, we keep ourselves updated with trends but, most importantly we aim to understand what our client needs and what they are trying to expose to their own audience."
Casas said one of the most important things is to be able to change your surroundings in order to keep the creative flow going.
"It's when you are in awkward situations where you are forced to think differently than you normally do that gets those creative juices flowing," Casas said. "If you are stuck at your desk or computer, go outside. If you can go somewhere remote like Las Cruces, do it. It'll make you think differently."
Hernandez encourages students to find ways for students to stand out to possible employers, from your web-designing and personal portfolio to the samples of work that you submit.
Alvarez said researching the places that you are submitting applications to is essential, too.
"It's important to know the nature of the company you are applying with," Alvarez said. "Be sure that your portfolio and samples go along with the work of the company. Know if it's going to appeal to it or not."
Diego Portillo, senior graphic design and advertising major, said the event gave a lot of useful tips for students. Portillo is also the president of the Student Advertising Federation.
"It's definitely a good way to expand your experience," Portillo said. "In this field, it's all about having experience and networking. This event helped give students the access to both."
Portillo said students form the field should try and attend as many events like "Diving Deep" in order to get a feel of what to expect upon graduating and trying to land a job.
Stephanie Nevarez, senior media advertising major, said the event helped her get a better understanding of what it is that she is striving to do.
"Through networking and sharing ideas among colleagues, us as advertising and marketing majors can grasp a better idea of what we do and how to do it," Nevarez said.
Both Portillo and Nevarez are both graduating this semester.
Jose Soto may be reached at [email protected]
About the Contributor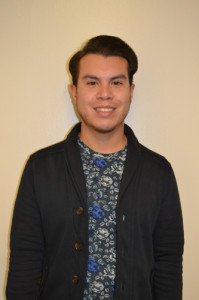 Jose Soto, Staff Reporter
Jose Soto is a multimedia journalism major with a minor in creative writing. He joined The Prospector team in November of 2013 as an entertainment reporter....