Floyd takes a chance on Dominic Artis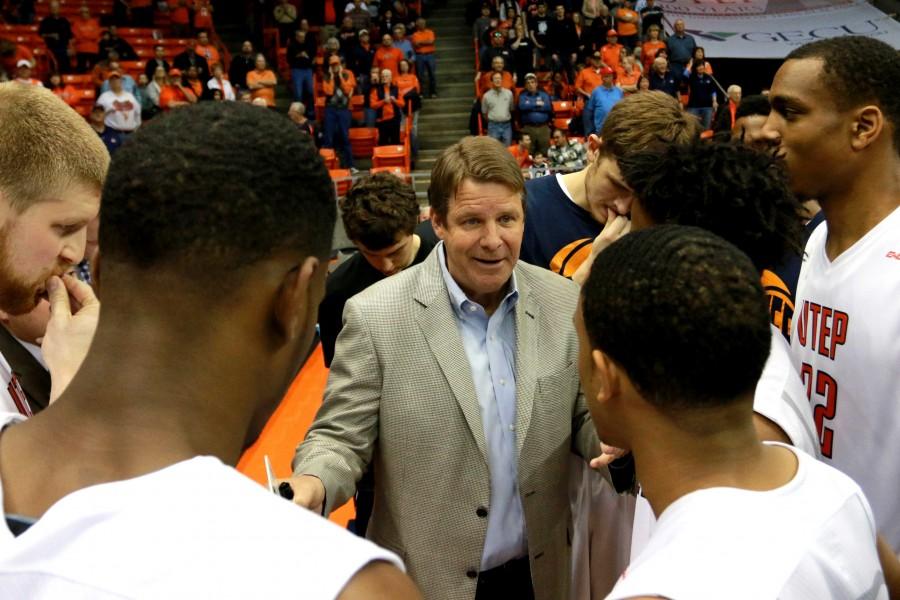 Luis Gonzalez, Sports Editor
May 5, 2015
On May 5, 2014 sophomore point guard Dominic Artis was suspended by the University of Oregon basketball program because of his involvement in a forcible rape investigation. Artis will be suiting up as a part of the UTEP men's basketball team next season, Miner head coach Tim Floyd announced.
"We did extensive research on Dominic's history and character," Floyd said. "Based on our due diligence, meeting with Dominic and his parents, and the endorsement of Matt Willms, who played with Dominic in prep school, we feel comfortable adding him to our team."
Artis was dismissed, along with two other players, after two years as a Oregon Duck because of an incident that took place on March 13, 2014. After a victory during the 2014 NCAA Tournament, Artis and his two teammates were accused of raping a female student.
Because of a lack of evidence, none of the three players involved were charged. Still, the Lane County District Attorney wrote in a statement, "there is no doubt the incidents occurred."
It was not the first time the 6-foot-1 guard from California was in trouble at Oregon.
"I understand where some may be concerned—I have a daughter of my own," Floyd said. "This was not a quick decision. A lot of research and conversation occurred before we chose to move forward."
After his dismissal, Artis spent the last year at Diablo Valley College in Pleasant Hill, Calif., working out and practicing—and waiting for a second chance.
He did not participate in any games, therefore he did not lose a year of eligibility.
"I am grateful to coach Floyd for giving me another opportunity, a second chance," Artis said.  "I made a mistake and used poor judgment, but I have learned from this."
He arrived at Oregon as a top-100 recruit in the nation in 2013. Artis started 25 games as a freshman, including all three NCAA Tournament games, leading to an appearance in the Sweet 16. He was a key factor in the Ducks winning 28 games that year.
He lost the starting job his sophomore season, in part because of the nine-game suspension. Artis started six of the 16 games in which he saw action that year.
During his two years in Eugene, Ore., Artis averaged 6.4 points per game, 2.7 assists, 2.1 rebounds per game and 1.2 steals per game. His career-high of 16 points came against Portland State in 2012 and against UTEP the same year, where he is looking forward to playing again.
"I am excited about this opportunity at UTEP," Artis said. "UTEP has great fans and a tremendous game-day atmosphere."
Artis is still regarded as an elite, pure point guard—something UTEP has not had for a while.
His addition to the program comes at a good time as well. The Miners' starting point guard last season, C.J. Cooper, is graduating and his replacement, freshman Omega Harris, might be better suited playing off the ball.
The Miners will also be without this year's leading scorer Vince Hunter and graduating senior and top defender Julian Washburn, who are both headed to the NBA draft.
Artis' ability to score and defend fills a need for Floyd and his staff, but his off-the-court issues will make more than a few fans uneasy.
Floyd and the Miners have had plenty of experience with off-the-court discipline over the past few years. In early 2014, UTEP dismissed leading scorer junior McKenzie Moore, Jalen Ragland and Justin Crosgile due to gambling.
Floyd has taken chances with players like Artis before, because it's one of the few ways smaller schools like UTEP can bring in major talent. Floyd is hoping this time it will work out.
"I believe he is a good person and is worthy of a second chance," Floyd said. "I believe he will make the most of his opportunity here at UTEP."
Luis Gonzalez may be reached at [email protected]
About the Contributor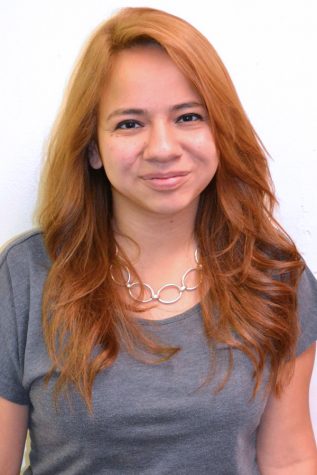 Michaela Roman, Editor-in-Chief
Michaela is a Senior Digital Media Production major at The University of Texas at El Paso. As the Editor-in-Chief, and former Photo Editor of The Prospector,...