Earth Day fashion show presents recycled trends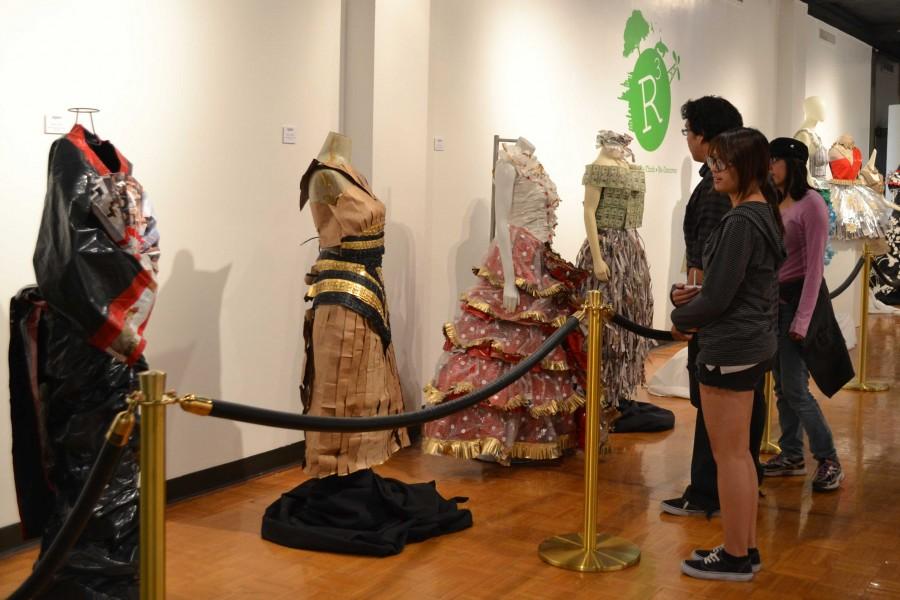 Fernanda Leon, Contributor
April 21, 2015
The Office of Student Life will be presenting their annual Earth Day Fashion Show at noon on April 21 at the Union Plaza stage.
The fashion show features outfits and accessories made by the students from Loretto Academy National Art Honor Society. The students prepare for this event by selecting different types of recycled materials that, all together, become garments that students can model during the event.
The participation of high school students that serve as designers and models, different recycled materials and the creativity applied to the creation of the outfits and accessories are some of the features that the Earth Week Fashion Show will feature this year.
This fashion show will first be presented at Loretto Academy during their extravaganza runway event and later brought to UTEP during Earth Week, along with an exhibition prepared by the Office of Student Life.
"Those that are selected as the top dresses will be included in our Earth Week exhibition," said Alexandra Garcia, coordinator for the Office of Student Life.
Newspaper, magazines, cardboard, coffee filters, aluminum cans and water bottles are some of the materials that Loretto students used to create their recycled outfits.
Students also got their inspiration from different themes.
"My design is a circus theme and I got inspired by looking at some circus vintage pictures," said Andrea Aguilar, one of the student designers and a junior at Loretto Academy.
The students take several months to create the dresses and accessories that are going to be showcased. These outfits are presented with the motive to inspire and to create agreement about the importance of preserving the world.
"I think this is going to inspire the students because this dress is made out of recycled stuff and the students can see that beautiful things can be made out of recycled items," Aguilar said.
The Office of Student Life will try to showcase as many dresses as possible for their Earth Week Fashion Show. Having the showcase outdoors in nature gives a fun twist to the whole meaning of Earth Week.
"Even though it's used, this isn't always trash. You can reuse it or make it into something else," said Sofia Aguilar, model of the event and a junior at Loretto Academy. "It is a very fun experience and it's even better to know that you are showing people some different kind of art."
In both ecologic and artistic ways, the Earth Week Fashion Show represents an outlet not only for artists, but also for people trying to create awareness about the planet.
For Garcia, the opportunity of showcasing high school events at the university represents a win-win situation because college students can see what high school students are doing and vice versa.
"I personally like to give the opportunity to high schools students to showcase what they're doing both as a fashion piece and as an art piece because that's what differentiates what we do for the fashion show and what we do for the exhibition,"  Garcia said.
The final idea of this event is to present something different and original that not only catches the attention of the spectator, but also inspires and creates awareness about our the Earth. 
"I hope that it inspires something in those attending," Garcia said.
Fernanda Leon may be reached at [email protected]