Chihuahuas return home after road success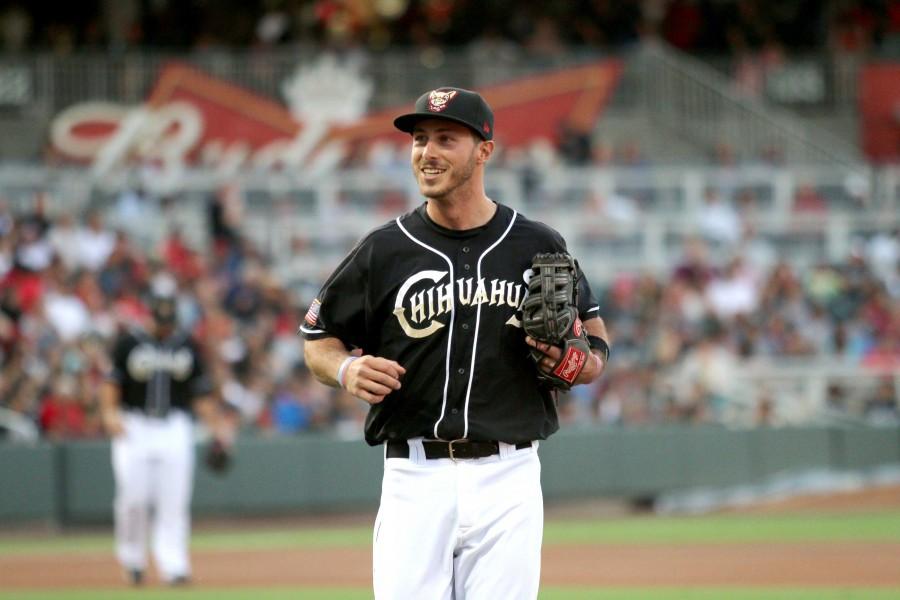 Luis Gonzalez, Sports Editor
April 21, 2015
The El Paso Chihuahuas went on the road for the first time this season looking for their first series win. With a game to go in the series, the Chihuahuas assured themselves of just that, winning all of the first three games. Manager Pat Murphy and his squad return to El Paso for another eight-game homestand beginning on Tuesday, April 21, against the Sacramento Rivercats.
Going on the road is not something minor league players and coaching staff look forward to. Late games and early morning wake-up calls can make for a pretty tough combination.
"Welcome to the PCL," Murphy said about the team having to leave El Paso at 6 a.m. after finishing up a game around 11p.m. "The league should do something about it, but its the way it is."
Going into their second series with the Rainiers, the Chihuahuas were 4-4 and riding a two-game winning streak. Since splitting the opening series with Tacoma, the Chihuahuas split a series with Reno. Still, it had been less than a week since Murphy and his team had last seen the Rainiers, so they knew what to expect.
"We're playing a team, Tacoma, that you guys saw they're veteran and their talented," Murphy said. "Their pitching staff is really good."
The first game of the series, on Friday, April 17 was tight, with both offenses seeing little success against either pitching staff.
No Chihuahua had more than a single hit throughout their multiple at-bats and of the five hits they did get, only Cody Decker's home run was anything other than a single.
El Paso starting pitcher James Needy pitched six innings, striking out seven and allowing three hits that would result in one earned run.
Down by a run, the Chihuahuas' patience at the plate would make up for their struggles to make contact. El Paso walked their way to taking the lead after four different Chihuahuas would get on base because of Tacoma starting pitcher Mike Kickham's failure to find the strike zone. Kickham walked Decker and Austin Hedges, both with the bases loaded.
Neither team scored for the next four innings, then in the top of the eighth Decker provided some insurance with a two-run home run.
Nick Vincent and Kevin Quackenbush served relieve duty. Vincent pitched two scoreless innings striking all but one of the batters he faced.
Quackenbush struggled in the ninth giving up a single a double and a sac fly that resulted in Tacoma's second run. He recovered though, striking out the final two Rainiers he faced to end the game.
The second game saw a little more offense for the El Pasoans. A big third inning in which the Chihuahuas would score five runs propelled them to their fourth win in a row.
During the eight-game home stand to start the year, Hedges, Brett Wallace and Abraham Almonte were swinging the bat impressively. Murphy hoped some of the other guys in the lineup would start to get hot as well.
"We got some guys that aren't swinging it the way they want to yet," Murphy said. "I'd say (Ramiro) Peña and (Rymer) Liriano will get on it a little bit."
Peña and Liriano did just that in this road series, they started to hit.
In game two, Liriano went 2-5 with 2 RBI's and Pena went 2-4.
During the third inning the whole El Paso lineup would go to the plate. Pena started it off by singling and starting pitcher Mike McCoy helped his own cause by bunting himself to first. With Peña and McCoy on second and third, respectively, thanks to a wild pitch, Liriano stepped up to the plate and brought them both home with a double into center field.
The Chihuahuas were not done. Tommy Medica singled to bring in Liriano and would score himself after a Wallace single and another wild pitch. Tacoma would change pitchers, but the Chihuahuas kept coming. With the bases loaded, Rainier reliever Justin Germano walked Alex Dickerson and El Paso took a 5-0 lead that they would not relinquish.
The offensive explosion continued into the third game of the series.
Tacoma got ahead early in the game, taking advantage of a struggling Jason Lane. The veteran who started on the mound for El Paso allowed five runs in the first two innings.
Murphy stuck with Lane for five innings, in which he allowed 11 hits and those five earned runs.
The Chihuahua offense made up for Lane's struggles with a five-run fourth inning and a four-run eighth. El Paso got a total of three hits in the other seven innings, but the nine in the fourth and eighth were enough.
Murphy attributes the early ups and downs at the plate to experience.
"A lot of it shows you that we have a really young offensive team," Murphy said.
The flashes on offense though, provide a glimpse of the potential the Chihuahuas' lineup has to torment pitchers on a nightly basis.
"This team's gonna be really explosive," Hedges said. "Every single guy that we have in our lineup has the capability of driving the ball too, not just singles, we got a lot of power on this team. Its gonna be fun to see us do some damage here."
After the four-game road trip, the Chihuahuas are back home for a long stretch. Eight more games in a row at Southwest University Park will take place from April 21-28. El Paso will take on Sacramento for four games first, followed by another four-game series against Salt Lake.
Sacramento and Salt Lake will finish a series between them on Monday night. The 8-3 Rivercats won the first three games of the series on the road against the 1-10 Bees.
Among the many players the Rivercats have on their roster, one of the names that stand out is outfielder Travis Ishikawa who was part of the San Francisco Giants roster that won last year's World Series.
The minor league baseball season is a long and tough one. With very few days off, long nights and travel, just being at home for a week can be a big relief for any minor league player.
"Its nice when you get an extended home stand, you can unpack your suitcase," Lane said.
Luis Gonzalez may be reached at [email protected]
About the Contributor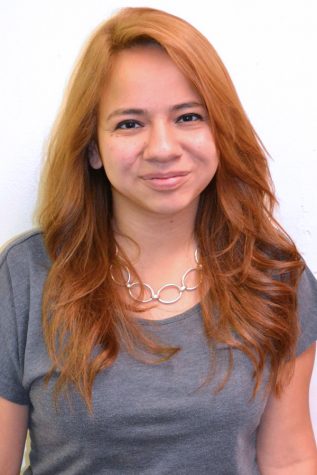 Michaela Roman, Editor-in-Chief
Michaela is a Senior Digital Media Production major at The University of Texas at El Paso. As the Editor-in-Chief, and former Photo Editor of The Prospector,...