These are the 250 most traveled U.S. bridges that need 'significant' repairs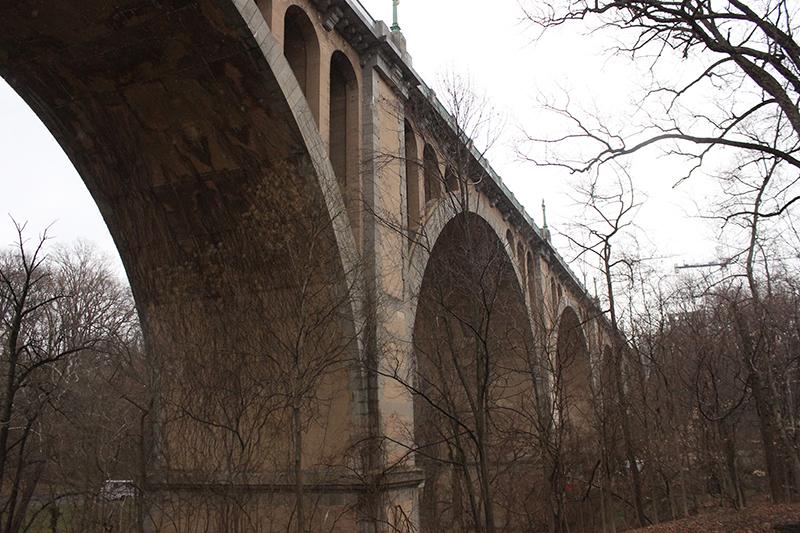 Sean McMinn, SHFWire Intern
April 7, 2015
WASHINGTON — It wasn't an April Fool's joke, The American Road and Transportation Builders Association made sure to note Wednesday before it released its list of U.S. bridges in need of repair — there really are 61,000 "structurally deficient" bridges in the United States.
The industry association's 2014 list identified thousands of bridges that Americans collectively cross 215 million times per day.
State transportation departments regularly inspect bridges and score them on a scale from zero to nine, the association said in a release. Anything rated a four or below is deemed structurally deficient.
A bridge that is structurally deficient isn't necessarily on the verge of collapse, but is in need of "significant" repair.
Fixing bridge deterioration — and larger transportation problems — isn't an easy task. Politicians on both sides of the aisle have listed the issue among their top priorities, but an answer to the question of how to pay for infrastructure repairs has eluded lawmakers for years.
The Highway Trust Fund, which sends billions of dollars to states for highways and bridges annually, has been on a slide toward insolvency since 2008. The trust fund is supposed to be paid for by an 18-cent per gallon gas tax, but it's become an inadequate source of revenue for the roughly $50 billion spent each year.
"Elected officials can't just sprinkle fairy dust on America's bridge problem and wish it away," the American Road and Transportation Builders' chief economist Alison Black said in a statement. "It will take committed investment by legislators at all levels of government."
The association also singled out the 250 most traveled structurally deficient bridges, which about a third of are in California. The most traveled bridge in need of repair crosses Cemetery Run in Newark, Ohio, and is crossed an estimated 300,000 times every day.
Reach reporter Sean McMinn at [email protected] or 202-408-1488.