Report Card: Julian Washburn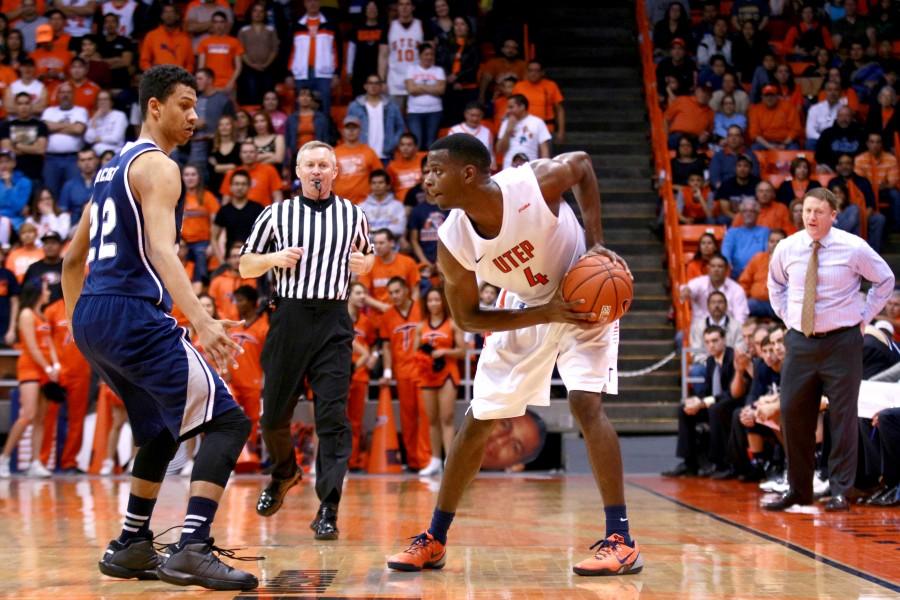 If you look at Julian Washburn's four year career at UTEP at first glance it's hard to think of him as anything more than a decent four year player. Offensively he did not wow you and he was never part of an NCAA tournament team.
But when you dig deeper you will come to find that Washburn is easily one of the 15 best players to ever wear the Orange & Blue.
He is the best defensive player the Miners have had since David Van Dyke in the early 90's and he quietly snuck into the top-10 all-time scoring list in program history. Washburn's only problem is that he came into the wrong era of UTEP basketball.
Washburn's senior season was a cap on a stellar four year career that was mired with plenty of team disappointments.
Instead of doing just one collective overall grade, Washburn will be graded on by different criteria; entertainment value, individual play, statistics, his best game, and expectations. All five criteria are based on an A to F scale; (A-Great, B-Good, C-Ok, D-Subpar, F-Bad).
So without further ado, the grades.
Entertainment Value: B
On offense Washburn won't dazzle you unless it's the occasional out of bounds alley-oop or a nice isolation post play. Washburn still gets a B though for his lockdown defense. By his senior year every UTEP fan knew defense was Washburn's calling card and they could respect the effort put forth.
Over time fans started to respect Washburn's defense and everyone in the Don Haskins Center knew which ever opposing player had Washburn on him was in for a long night.
Individual Play: A-
In the first half of the season Washburn struggled mightily offensively. His field goal percentage was in the mid 30's and he was averaging less than 10 points per game for the first time in his career. As the season went on though Washburn's scoring numbers improved to a respectable 10.3 ppg and 42 percent shooting from the field.
Just going by offense Washburn does not grade out very high, but when his defense comes into play it changes the whole grade. Not only was he solid all year on the defensive end, he turned in some memorable performances against Old Dominion and Louisiana Tech.
Defensively Washburn covered up many problems for the Miners. Any player ranging from 5 feet 10 inches' to 6 feet 7 inches tall, Washburn took on the challenge. His versatility, on ball defense and off the ball recognition was second to none in Conference USA and that is why he was named Defensive Player of the Year.
Statistics: B-
Washburn very rarely has a game that jumps out at you from the box score. He can give you 10 plus points, but his shooting numbers are decent. He can lock down the opposing player but he won't lead the team in steals or blocks.
It's safe to say Washburn has the type of game you have to see in person. Reading a game recap and meticulously scanning through the box-score will not truly represent the impact Washburn puts on a game.
With all that being said, Washburn still gets a B-. For four years he has been a reliable scorer who does not take too many shots, plays a ton of minutes and does not foul, and he will not let you down defensively on any given night.
Best Game: A+
February 14 vs Old Dominion: 15 points, 3 steals, 2 blocks
Against one of the elite teams in Conference USA, with one of the elite players, in one of the biggest games of the season Washburn turned in a virtuoso performance. Starting on offense Washburn turned in one of his most efficient scoring nights; scoring 15 points on eight shots to lead the team in scoring.
On defense it always seems to be the same with Washburn. A solid performance where he never seems to be outsmarted or outhustled. In this game Washburn was in every which way dominant. Old Dominion's All-Conference performer Trey Freeman was held to a mere six points on 3-for-9 shooting.
The Monarch's guard never saw a good look or an inch of space without Washburn trailing him all night. Not only was it Washburn's best game all season, it happened to be the Miners' best game all season. It was not coincidental that the Miners played great when Washburn played great.
Expectations: B
Washburn turned in another good year for the Miners. Offensively he stayed the same and defensively he was brilliant. With Washburn what you see is what you get. Some would argue that he never expanded his offensive game, which is true, but defense has always been his calling card.
Some would argue that he did not have a big enough presence in leading the team, which is true, but Washburn has never been the Type-A boisterous leader. Washburn simply gets a B for matching the expectations. In some ways he slightly underachieved and in other ways he brought everything he had to the table.
Overall Grade: B+
Washburn had a good season bordering on great. He never made that next jump offensively but his defense was always enough to put him over the top. A B+ is more than fair for what Washburn did his senior year, but when you put into context what he did over his four years it's hard not to give him an A.
If you just look at Washburn's four years individually they all look the same. Offensively he was a double-digit scorer who shoots in the mid 40's from the field and defensively you can put him on just about anyone. But if you look at what Washburn did collectively in his four years in El Paso, he is an all-time great.
Next up: The Willms/Vint Report Card
Javier Cortez may be reached at [email protected]
About the Writer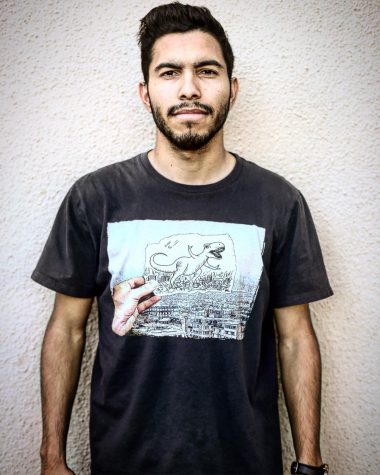 Javier Cortez, Staff Reporter
Javier Cortez is a staff reporter for The Prospector. He is a senior multimedia journalism major, with a minor in English Rhetoric.

Javier was born...