Report Card: 2014-15 UTEP Men's Basketball Team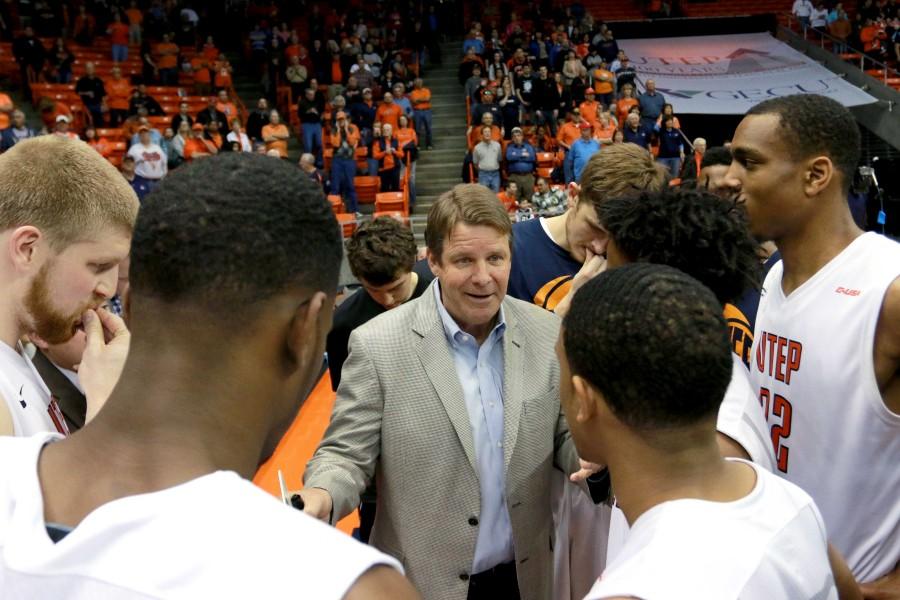 For the second straight season the UTEP men's basketball season has ended abruptly with mass disappointment and disgust. After the rollercoaster ride that was last season, the Miners once again took the jaded fans of El Paso through a season of short-lived highs and exasperatingly long lows.
On paper the Miners' 22-11 record and second place finish within Conference USA does not represent a disastrous or subpar season, until you factor in the inordinate amount of opportunities the Miners blew on their way to missing the NCAA tournament.
Instead of doing just one collective overall grade, the Miners will be graded on by different criteria; entertainment value, individual play, team play, expectations, and coaching. All five criteria are based on an A to F scale; (A-Great, B-Good, C-Ok, D-Subpar, F-Bad).
So without further ado the grades.
Entertainment value: C-
Unless you are a basketball purist who loves to watch defense, you are like most people who go to watch a sporting event for its offense. Simply put, the Miners are not that entertaining of a team to watch. Besides a Vince Hunter fast break dunk or an Omega Harris crossover, the Miners do not dazzle.
Their offensive sets are boring and if they're matched up against a team that runs a good zone defense, then you are in for 40 minutes of the Miners passing the ball around the perimeter until the shot clock ends. The Miners don't grade out well in entertainment value, but most teams in college basketball do not either.
The 35-second shot clock, zone defenses, and slow paced offenses are common in all of Division I basketball. But it doesn't help that the Miners are a bad transition team that can't shoot.
Individual Play: B
The Miners do not have a lot of high profile players, but on any given night three or four Miners can turn in a good performance. Vince Hunter made well of his increased role, leading the Miners in scoring and rebounding.
Julian Washburn was great all year defensively, shutting down any assignment Coach Floyd put in front of him. Anyone who knows basketball could respect his effort every night.
Freshman guard Omega Harris was the most intriguing player of the season and undoubtedly the future of the team. From time to time the Oklahoma native put together some nice plays, whether it was breaking an opponent's ankles with a crossover or on end to end finishes in the open court with his blazing speed.
Lastly, the other two seniors C.J. Cooper and Cedric Lang were two fan favorites. Although their play at times was below average (that mainly being C.J.), they contributed with some big games.
Team Play: B-
If basketball was solely played on the defensive end, then the Miners would grade out higher in team play. But on offense, whether that be in the half court or in transition, UTEP never seemed to have any consistency or fluidity.
The Miners still get a B- though mainly because of four games.
The first being a comeback win against New Mexico State at home, the second is for a win against Xavier in the Wooden Legacy Tournament, the third was a five point loss to Arizona, after going down by 13 points early in the game, and their last and best performance was against Old Dominion.
It was their best defensive performance of the season, holding the Monarchs to 47 points on 30 percent shooting. Julian Washburn played his best game of the season on both ends of the floor and the defensive communication on pick-and-rolls between the guards and big men was phenomenal.
Coaching: C+
When you go home and show your parents that you got a C+ it means you did ok. An A is great, a B is good, and a C is ok. That was the performance Floyd and Co. turned in. Mainly for four reasons;
Poor offense- the Miners were not entertaining offensively but more importantly they were not that good. The Miners struggle tremendously against the 2-3 zone, they can't shoot (which is more or less due to the players), and they can never play a fast pace game. Although the Miners have boasted a good field goal percentage over the past two seasons, the Miners were ranked 140th in the country in adjusted offensive efficiency, 144th in offensive rating, and 125th in points per game. In five years under Tim Floyd the Miners have never ranked inside the top 100 of the three previously mentioned statistics. Yikes!!
Louisiana Tech- For some reason Floyd and the Miners could not put together a good game against the best team in Conference USA. Part of the blame has to go to the players, but Floyd deserves just as much. In both games the Miners were stifled by ball pressure, out worked on the glass. The only difference between the first and second game was Louisiana Tech's offense, the Bulldogs won the game with their defense in El Paso but they drilled the Miners with their shooting in Ruston. The Miners on the other hand were horrible offensively in both games scoring 45 and 60 points respectively.
Out of character losses- This is more or less a player's problem. But it has happened too many times over this past season. The Miners had four losses this season (NMSU, Marshall, Southern Miss, and Middle Tennessee) where they just turned in dud performances. Why has this happened? Who knows, but the coaching staff was complicit in those losses.
Redshirting-at the beginning of the season coach Floyd made the decision to redshirt four players; Trey Touchet, Terry Winn, Tevin Caldwell, and Jake Flaggert. And that decision came back to hurt his team with Matt Willms breaking a toe and Lew Stallworth being suspended, the Miners were dry thin by then end of the season. Who knows how big of a contribution each of these players would have made, but it would have been nice to know the Miners had options.
Expectations: C-
By most accounts the Miners should get a failing grade in this criteria, but 22 wins, a second place finish in conference, and an NIT appearance gives the Miners barely a passing grade. At times it looked like the UTEP played themselves out of a NCAA tournament appearance, then with some good fortune with other teams losing the Miners were right back in the hunt.
Poor performances against Marshall and Southern Miss saw the Miners possibly miss out on a C-USA regular season title, but thanks to some upsets the Miners still received a second seed in the conference tournament.
When Old Dominion and Louisiana Tech both lost it seemed like the Miners would be on their way back to the NCAA tournament. Then they blew it with a dismal performance against Middle Tennessee, followed by a shellacking against Murray State in the NIT.
Overall grade: C
At times the Miners looked great, at times they looked bad. But on average they were a notch below good. The played decent throughout the season and ended the season with a decent record. And in fairness to last year's team they got worse. The Miners only lost one player from last year (John Bohannon), but they never seemed to hit that next gear with basically the same rotational players. It's an ok grade for an ok team.
Up next: Player report cards-Vince Hunter & Julian Washburn.
Javier Cortez may be reached at [email protected]
About the Writer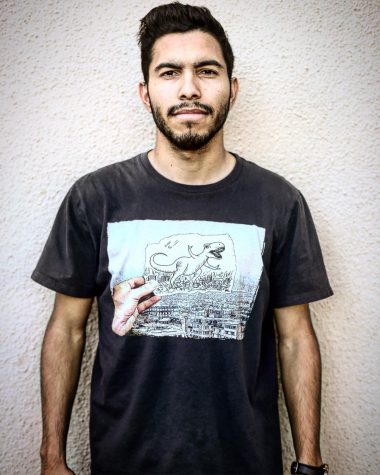 Javier Cortez, Staff Reporter
Javier Cortez is a staff reporter for The Prospector. He is a senior multimedia journalism major, with a minor in English Rhetoric.

Javier was born...