Tennis continues to win, beats Seattle University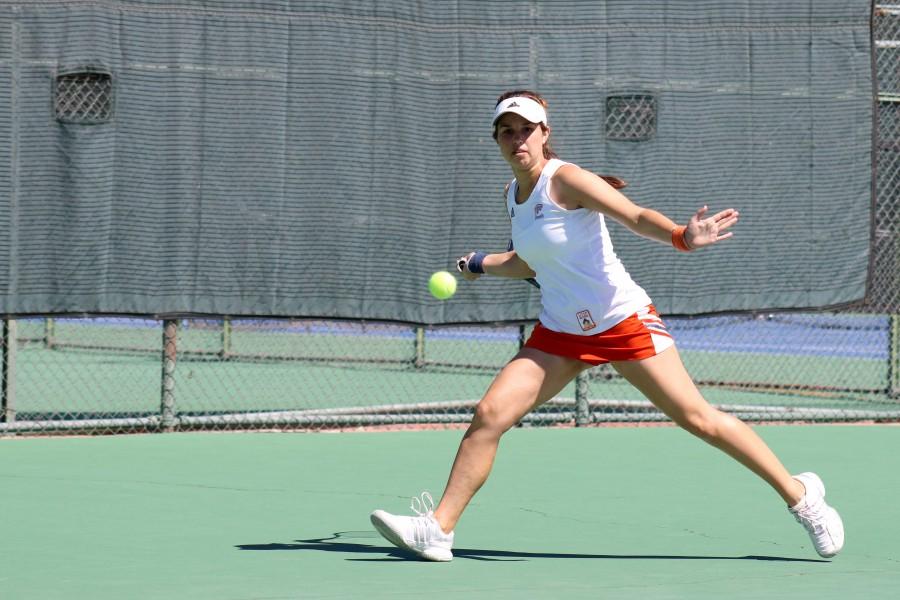 This past Monday, March 23 the UTEP women's tennis team closed out their home season is style, defending the Seattle University, defeating the Seattle University Redhawks 4-3 at the El Paso Tennis Club.
The Miners have notched their best start in more than 13 years. The 10-3, 8-1 at home, start is the best for the program since 2002.
The Miners began their final home stand last Thursday, March 19, against Western New Mexico, defeating the Mustangs 6-1. That following Sunday, on March 22, the Miners defeated UT-Pan American 5-2, and wrapped it up by securing one of their toughest home wins of the season against Seattle University.
"It was definitely a tough one today. Hats off to them, (Seattle University) they competed their butts off," said head coach Cristina Moros. "We had a hard time putting them away, we were definitely up in that number one singles and let things slip away."
The match Moros was referring to was senior Davina Meza's singles match. Meza held a one-set lead and was up in the second set. Meza had a chance to force the second set to a tiebreaker, but was broken at 5-6. In the third set, Meza immediately went down a break and trailed the whole set before losing the match 5-7, 7-5, 6-4.
Down for more than half of the match, Seattle University's Michelle Lui started to dictate the play late in the second set. In combination with a strong left-handed serve and topspin forehand, Lui never seemed to falter once the match went on.
"Lefties are tough to play," Moros said. "You don't see them very often. I think if you are left handed you have an advantage before the match even starts. She (Lui) did a good job of using her lefty-ness with her serve and used her angles really well."
With the Miners leading 3-1 and only needing one more win to secure victory, the final three singles matches (one of them being Meza's match) all went to a third set.
Freshman Lois Wagenvoort, from the Netherlands, secured the Miners 10th victory of the season. After dropping the first set, Wagenvoort ended up dominating the match, only losing three games in the final two sets.
"I was up in the first set and gave it away a little bit, but I fought back hard in the second and third set," Wagenvoort said. "She played well and I had to fight really hard."
The Miners have now won nine of their last 11 matches and four straight overall. With the season winding down and shifting to the road, confidence seems to be at an all-time high.
"The hard work is paying off," said sophomore Duda Santos. "Our team is very united and strong and that has been showing in our matches. We're just ready to play and win more matches."
With the home season concluded, the Miners will now finish their season on the road before the Conference USA Championships, which will take place in mid-April and will take place in Houston.
The Miners will play three times in three days in Hattiesburg, Mississippi against Louisiana-Monroe, William Carey and Southern Miss from March 27-29.
Louisiana Monroe is a member of the Sun Belt Conference and is 7-4 for the year. The Warhawks, who are on a three-match winning streak, have played at a neutral site three times this season and came out on top in all three of them.
The William Carey Lady Crusaders are 6-6 and have lost two straight.
Southern Miss is 7-7 and 0-2 in Conference USA play. Still, the Golden Eagles, like the Miners, have been tough at home, winning five of the seven games they have hosted. Southern Miss beat William Carey 7-0 in late January and is looking for their first victory after four-straight losses.
The Miners' final regular season match will be against rival New Mexico State in Las Cruces. Last season the Aggies defeated the Miners in El Paso 4-3. Although the Miners are off to their best start in more than a decade, coach Moros knows there is still work to do.
"Our next four matches are going to be tough," Moros said. "We're trying to build up to this point. I'm glad we played the longer format today because we needed time on the court. We need time to really get our games in and see what we can do. Hopefully we can finish the season strong."
Javier Cortez may be reached at [email protected]
About the Contributor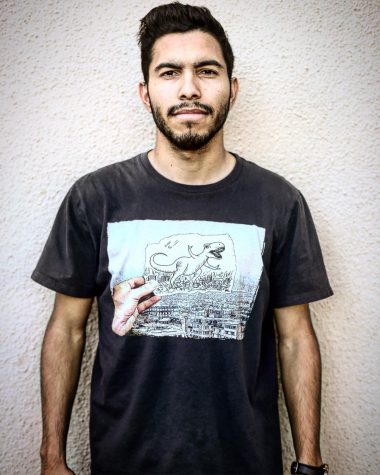 Javier Cortez, Staff Reporter
Javier Cortez is a staff reporter for The Prospector. He is a senior multimedia journalism major, with a minor in English Rhetoric.

Javier was born...