Miners' season ends in Alabama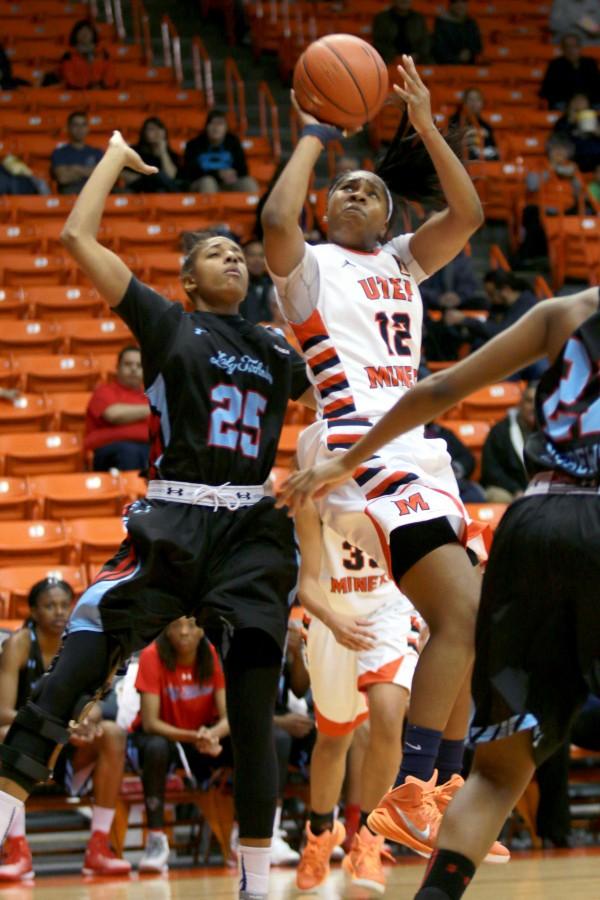 The UTEP women's basketball's season came to an end earlier today at the hands of the UAB Blazers. The Miners lost in the first round of the Conference USA tournament to the hosts by a final score of 63-52.
"First, we want to credit UAB for playing a good game today," said Miner coach Keitha Adams. "I thought they made some key plays at some times where if they hadn't, maybe we could have tilted it and gotten it to single digits and put ourselves in a close game.
The sixth-seeded Blazers were too much for the Miners to handle despite sophomore Sparkel Taylor's career game. The five-foot-10 guard from Flint, Mich., scored 22 points on 8-17 shooting that included a career-high four three-pointers.
UTEP's defense was not the problem—the Miners forced 23 turnovers. The troubles that ultimately doomed Adams' team were on the offensive end and at the boards. Taylor was the only Miner in double-figures, with the Miners shooting just over 30 percent as a team. UTEP also got destroyed on the glass, getting out-rebounded by the Blazers 47-29.
Just about a year after the magical WNIT run, UTEP finishes a season off in which multiple injuries and setbacks prevented it from reaching its full potential. The Miners wrap up the year with a 12-16 record and looking forward to the 2015-16 season.