Miners bounce back, beat North Texas
Just a few days ago the UTEP men's basketball team had a 24-point lead on the road that they let slip away. Tonight, back in El Paso, the Miners got up big on North Texas and never took the foot off the gas. With head coach Tim Floyd back on the sidelines after serving his one-game suspension, the Miners bounced back from the two disappointing road losses and beat the Mean Green by a final of 83-60.
"Very nice team win for us," Floyd said. "I thought we responded appropriately to a rough week last week."
The Miners came out on a mission and had themselves a first half much like they had last Saturday at Southern Miss. UTEP got off to a 10-2 run to start the game, but the Mean Green answered with a run of their own, closing the gap to just three points. Leading 16-13 with 10:52 to play in the opening period, junior guard Earvin Morris scored one of his three three-point shots of the half and started a 17-5 Miner run that blew the game wide open.
UTEP was smooth and efficient offensively, shooting 53.8 percent from the field and 55.6 percent from beyond the arc. Morris, who scored a career-high 26 at Southern Miss, continued to shoot the ball well. He led all scorers at the break with 11 points on 66 percent shooting and UTEP led North Texas 38-22.
"We looked more like a team here today, the ball moved," Floyd said. "The ball moves we score."
Unlike at Southern Miss, tonight the Miners closed the game out. They're shooting improved to 66.7 percent for the second 20 minutes and the lead was as much as 27 at one point.
UTEP limited the Mean Green offensively all night. Although three of North Texas' players scored in double figures, the Mean Green's leading scorer, Jordan Williams who averages 15.4 points per game, had just eight.
As a team North Texas shot 43.9 percent from the field and just 27.8 percent from beyond the arc.
"Defensively we played together and played inspired," Floyd said.
All eight Miners who saw action contributed to the scoreboard and four of them did so in double-digits. Sophomore forward Vince Hunter scored 15 second half points to finish with 19 and lead all scorers. Senior guard C.J. Cooper shot 3-6 from beyond the arc and was perfect from the line on his way to scoring 17 points. Senior center Cedric Lang scored 13 and Morris had 11.
Senior guard Julian Washburn was on the court for 29 minutes tonight, putting him ahead of Randy Culpeper as the program's all-time leader in minutes played with 4,295.
The Miners now turn their attention to Rice, who will be in El Paso on Saturday afternoon for what could be the seniors' last game inside of the Don Haskins Center. A Miner win and a Western Kentucky loss at Old Dominion on Saturday would give UTEP the second seed in the conference tournament.
Tonight was about bouncing back after the nightmare that was the past weekend on the road. It was about sending a message, about getting back on track.
"We knew we lost two games last week that we knew we shouldn't have lost," Cooper said. "We knew we had to come out hard tonight."
Saturday night is about continuing to build momentum going into the definitive part of the season, but it will also be about the seniors and sending them off on a high note.
"They were a real part of what we tried to do in terms of building this thing," Floyd said. "I think our fans have appreciated them. I think they'll respond and come out and watch them here in what might be their last opportunity to see them on Saturday night."
Luis Gonzalez may be reached at [email protected]
About the Contributor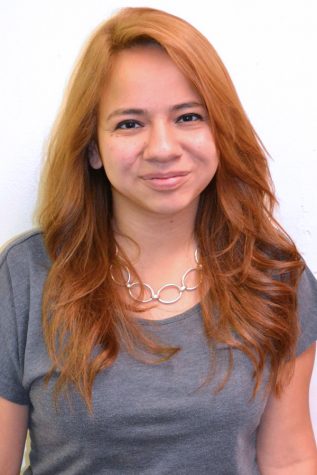 Michaela Roman, Editor-in-Chief
Michaela is a Senior Digital Media Production major at The University of Texas at El Paso. As the Editor-in-Chief, and former Photo Editor of The Prospector,...