Plan B for fashion­—students find other outlets for future careers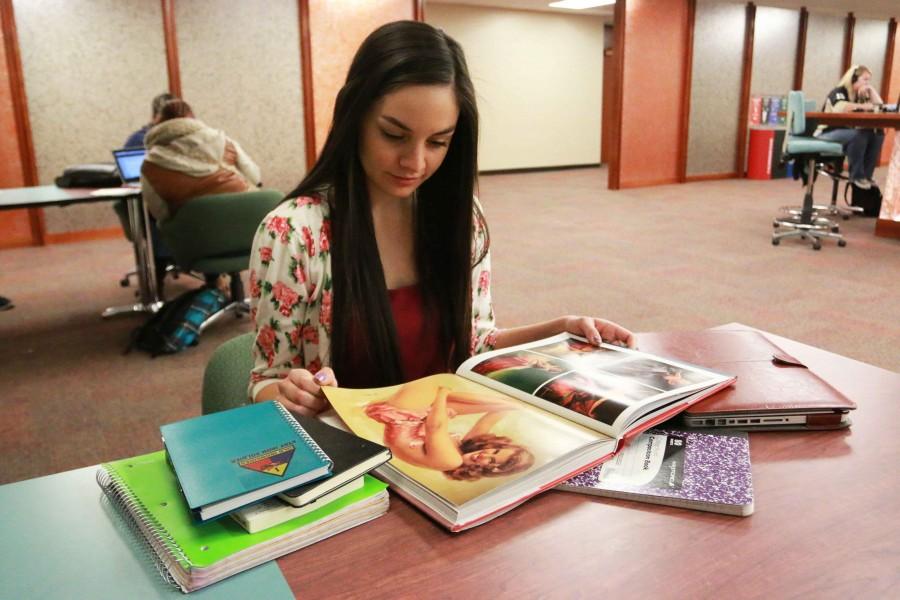 Stephanie Frescas, Contributor
February 24, 2015
The fashion industry is often portrayed as a glamorous world of beauty and it is.
"I just enjoy this world because there's a lot of growth and there's also a lot of art to it," said Caitlin Cervantes, junior business management major. "You see different fashion shows, different commercials, you see all this different stuff that goes on."
Cervantes is an agent at the El Paso Wilhelmina Bazaar modeling agency,  but, of course, like any job there is more to it than glamor. An agent is in charge of setting up modeling jobs, interviewing prospective models, conducting and scheduling meetings with clients and many other similar tasks.
"I like what we do," Cervantes said. "We work a lot with the community. We do our charity event, we do our pageant, and a lot of title holders do a lot of community service as well, so of course we go–we're representing as well."
However, like many college students, Cervantes is not planning to pursue her current job as a long-term career. After graduating, she hopes to apply her business management degree toward opening a business of her own that will let her work with children in some way.
Italy Flores, a fellow Wilhelmina agent, is also pursuing a college degree outside of the fashion industry as a biology major at El Paso Community College. Although she started out as a fashion technology major, Flores said it didn't suit her, and she is now participating in the pre-pharmacy program.
"I'm not going to say it's a back-up plan because I always wanted to do something in the medical field," Flores said. "I love science and I love this industry as well, but I love science a lot. I just picture myself being in a laboratory."
Flores said she enjoys doing research on her own time on medical topics such as vaccines.Despite having career plans that move away from fashion, neither of the agents plan to leave that world any time soon. Flores said she hopes to continue working with the agency even if she relocates for graduate school.
"Since we are an affiliate, there's offices in New York, Miami, Los Angeles," Flores said. "I've visited all those cities and I love all of them. So hopefully when I go to grad school, it would be in one of those cities."
Cervantes said she did not have a set deadline for leaving her job as an agent, but wanted to stay as long as possible.
"I actually don't know when I'll leave," Cervantes said. "I plan on staying here until I set my business up. As long as life allows me. That's the plan for now."
Although they were not sure about the details of their prospective plans, Flores and Cervantes both expressed certainty about their respective majors. The glamorous world of fashion did not appeal to either as a long-term career.
"You always want to have multiple plans," Flores said. "Especially because fashion is considered a luxury.
Stephanie Frescas may be reached at [email protected]