Ghost hunting on the most romantic day of the year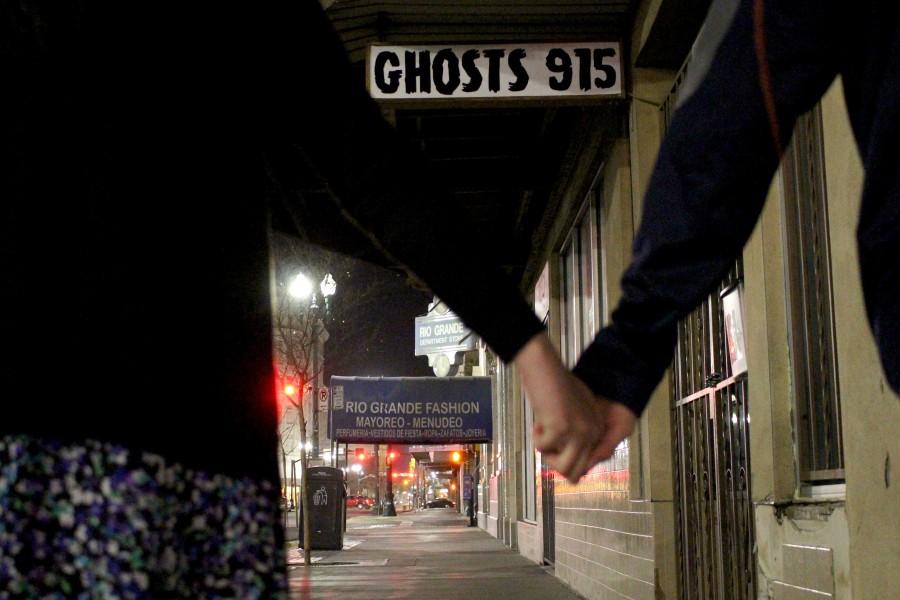 Jesus Lopez, Contributor
February 10, 2015
There is no need to wait until Halloween for ghost tours, they will begin early this year on Valentine's Day weekend at Concordia Cemetery and Downtown El Paso.
"Concordia Cemetery has brought you stories of history, legends and lore of the City of the Dead," said Henry Flores, president of El Paso del Norte Paranormal Society..
On Friday the 13th, Ghosts915 will take visitors to the darkest and scariest parts of Concordia Cemetery and on Valentine's Day, the Yandell gates will open wide for paranormal investigations.
"Now that's love," Flores said.
The ghost tour of Downtown El Paso will feature many spooky stories of hauntings and urban myths from this region of the Old West.
People will be able to enter and explore many ghost-infested buildings from local places, including the remains of the Palace Saloon and the resurrection of the Wigwam Saloon.
As attendants are guided through the halls and buildings, where terrifying events took place. They will get to experience a paranormal investigation firsthand.
"It sort of sounds weird to attend a ghost tour on Valentine's Day," said Victoria Saucedo, freshmen business major.. "However, it kind of fits. Maybe taking a date and clinging on to their arms as we walk through the scary cemetery. It sounds like an interesting plan."
Children over the age of 13 are allowed to attend the tours, but an adult must  accompany them. These tours are a great opportunity for all guests to experience becoming ghost hunters. Recording devices are encouraged.
"The Paso Del Norte Paranormal Society Inc is a 501 nonprofit organization. What we do is research on the paranormal, assist in educating the public when it comes to history of our region and also, we aid other nonprofit organizations of the type to raise funds." Flores said.  "But mostly, our organization focuses on raising money for Texas historical landmarks such as Concordia Cemetery."
On Feb. 13 and on Valentine's Day, Concordia Cemetery will open its somber gates to a ghost tour at 9 p.m. Bring your flashlights and night vision goggles. Entrance fee is $10 per person.  Downtown El Paso tours will be held the same days for $15.
Ghosts915 also has many other mystic events coming up during the year, including many more ghosts tours including El Paso Ghost Stories, an open mic event where people attending can share their ghost stories and listen to many others. The Ghosts915 offices will also, feature free black-and-white movies of the paranormal during the spring.
Tickets to these events may be purchased at the day of the event or by make reservations by calling 915-274-9531. For more information on the ghost tours and future events of the uncanny nature, visit ghosts915.com.
Jesus Lopez may be reached at [email protected]