UTEP tennis dominates first matchup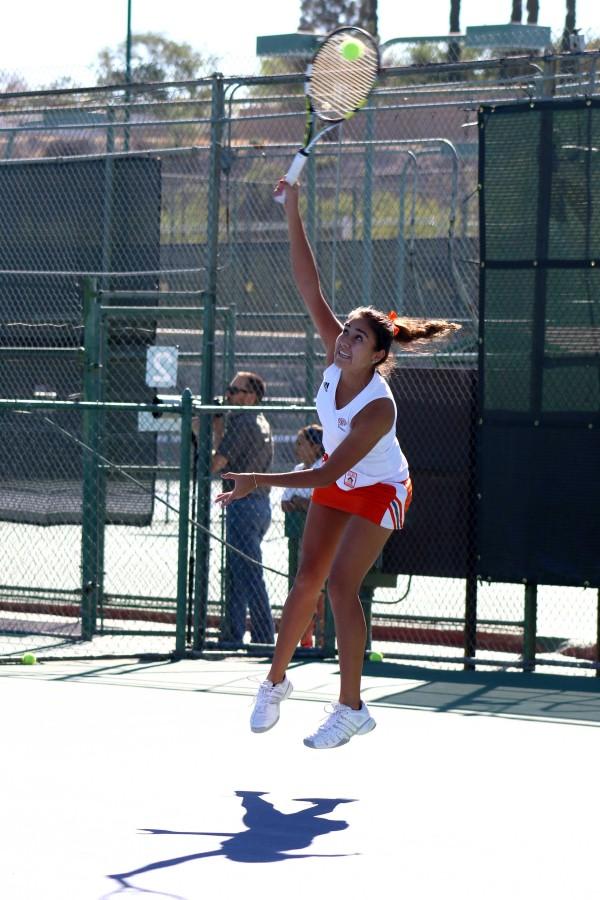 After a day and a half of rain, the UTEP women's tennis team finally got their season underway this past Saturday, Jan. 31. The Miners won in dominant fashion against the University of Buffalo, 6-1, at the El Paso Tennis Club.
After months of preparation under new head coach Cristina Moros, the Miners were met with a heavy dose of rain in their season opener against Texas State University. The match started at noon, but was  canceled one hour into the singles competition.
"Just getting on the court yesterday really helped us," Moros said. "We started off a little slow in doubles today, but the girls showed some heart to pull out the doubles point. I was really happy with that. One of our goals from doubles to singles is to start really well, and I think we did that on all the courts."
After another failed attempt Saturday morning against Texas State, the Miners' 2015 season finally got underway in the afternoon. UTEP did not disappoint, winning eight out of the nine matches.
The match started with doubles, which turned out to be the most closely contested part of the day. Buffalo's duo of sophomore Margarita Kotok and junior Dayana Agasieva easily routed the Miners No. 1 doubles team of senior Davina Meza and sophomore Duda Santos, 6-3.
With the Bulls needing one more win to secure the doubles point, the Miners came through with two narrow wins in No. 2 and No. 3 doubles.
Once the Miners secured the doubles point it was smooth sailing. Within the hour, the Miners had secured their victory with three straight set wins.
The win over Buffalo was more than just a good start to the season, it was the first win for Cristina Moros as a Division I head coach.
"It's always nice to get a win, but also a convincing win as your first win against a respectable team," Moros said. "We've been practicing a lot, we've been talking a lot about these moments, but you can only talk so much you need to experience them. It's a good start."
Senior Davina Meza couldn't be happier to finally get the season underway after a tumultuous 2014 season, where the Miners ran through three different head coaches.
"At the beginning, it was overwhelming, but all the girls respect coach (Moros) and actually believe in her," Meza said. "She pushes us a lot, and all that work we put in the fall and these past weeks paid off today."
The Miners' win over the University of Buffalo is a testament to the hard work that has been put in over the fall and bodes well for the team's future.
"To be honest, I think the team is going to do very well," Meza said. "The fact that we have a new coach and we respect her, she's going to take us far. I won't be here to see, but two years from now she's going to make UTEP tennis (nationally) ranked."
Part of that future of UTEP tennis is already here— her name is Jeannez Daniel. The highly touted four-star recruit is one of the most highly anticipated players the Miners have had in program history.
On Saturday, Daniel did not disappoint with a win in singles and doubles. The Florida native showed off her game in a style that features a strong first serve and a booming two-handed backhand.
After her first match day as a collegiate tennis player, Daniel was happy to relish in the team's success.
"It was really great," Daniel said. "I really love these girls, so it's great to be able to compete with them. I think we had a really nice atmosphere and vibe between all of us, so that positivity helped us get through all of our matches."
Javier Cortez may be reached at [email protected]
About the Contributor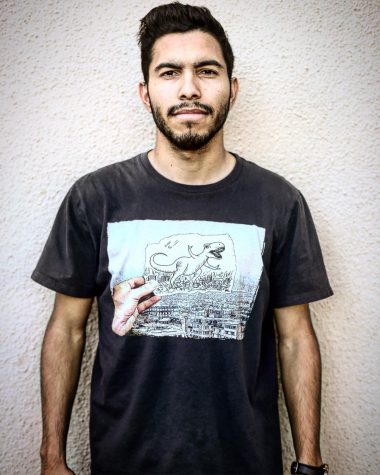 Javier Cortez, Staff Reporter
Javier Cortez is a staff reporter for The Prospector. He is a senior multimedia journalism major, with a minor in English Rhetoric.

Javier was born...