No UTEP vs. Kentucky game in 2016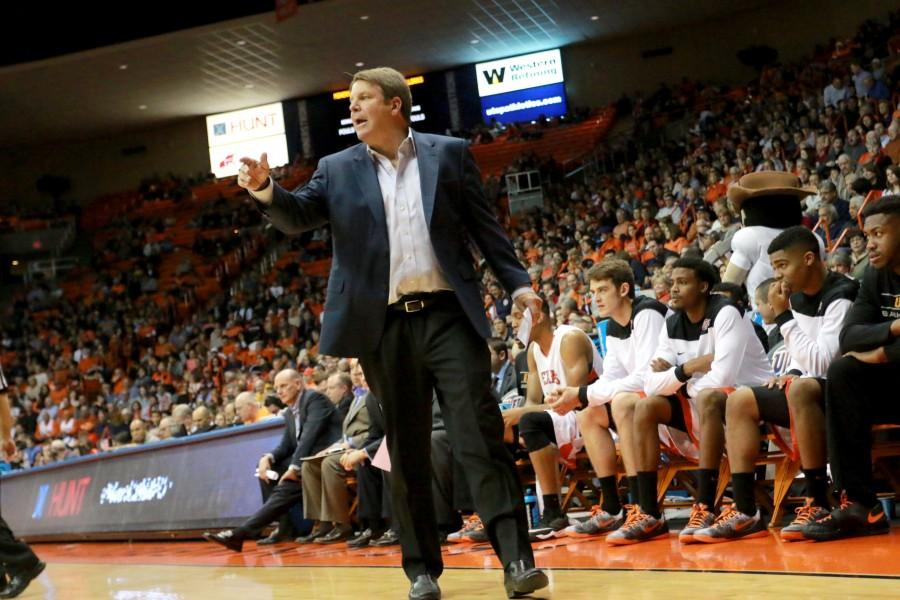 UTEP basketball head coach Tim Floyd announced that the Miners will not play the University of Kentucky Wildcats in College Park, Md., next year.
Floyd had announced on Oct. 23, 2013 that the two teams were discussing a match-up in 2016 around Martin Luther King Jr. Day at Maryland's Cole Field House, where the 1966 championship game took place 48 years ago. His announcement generated a lot of buzz in the media at UTEP and in El Paso.
Last Wednesday during practice, Floyd confirmed with KTSM that the two universities would not be meeting next year and had ended discussions concerning a match-up in 2016.
"They told us they wanted to play the game and then backed out," Floyd said.
The teams had been discussing a rematch for the 50th anniversary of the game. UTEP, formerly known as Texas Western College, made basketball history by starting five African-American players against a heavily favored all-white Wildcats team coached by college basketball Hall-of-Famer Adolph Rupp. The game is attributed with making a cultural statement.
It inspired the feature film "Glory Road," which depicted Texas Western's Hall of Fame coach Don Haskins leading his team to a 28-1 record, despite his players experiencing racism during their games outside of El Paso.
Neither team has released an official schedule for the 2015-2016 season.
Matt Jones, founder of kentuckysportsradio.com, a sports blog on UK athletics, said that when talks began officials from UK told him that it was not finished. He said that it may have been eagerness on UTEP's end that created a sense that the game had been scheduled.
A university blog called transormations.utep.edu quoted Jones when he tweeted that the two universities were going to play the game in honor of the 50th anniversary.
Jones was not surprised that the Wildcats ended the discussions due to the non-conference commitments they had already made for next season.
According to Kentucky's athletic department website, the Wildcats will be playing former UTEP recruit Isaac Hamilton and the UCLA Bruins in a home-and-home series. They will also be playing in the Champions Classic against Duke and Ohio State in the CBS Sports Classic in 2016.
Jones said it would be difficult for Kentucky to schedule a road or neutral game during conference play. He said that Floyd's comments may make it difficult for further discussions in the future.
"When I first heard about this, it was from the UTEP end," he said. "It's not necessarily Kentucky's moment to shine. It's a moment for African-American players, it's an important cultural moment, but UK is not the hero in that moment. To some extent, some fans were hesitant about it. They didn't want to be the bad guys in the story. There's a part in that that made some people a little hesitant."
Aaron J. Montes may be reached at [email protected]
About the Contributors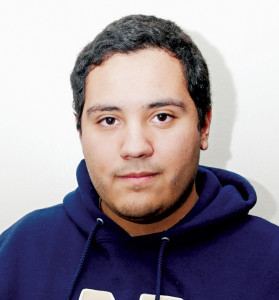 Aaron Montes, Staff Photographer
Aaron Montes is a junior multimedia journalism student at the University of Texas at El Paso.

He graduated from Burges High School in 2010, where he...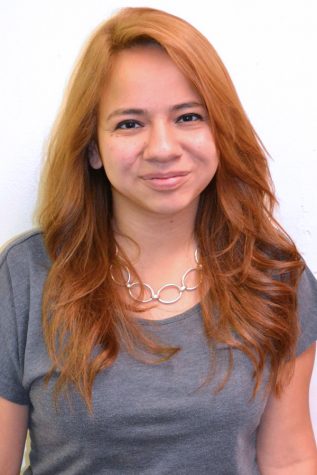 Michaela Román, Editor-in-Chief
Michaela is a Senior Digital Media Production major at The University of Texas at El Paso. As the Editor-in-Chief, and former Photo Editor of The Prospector,...