Miners win exhibition game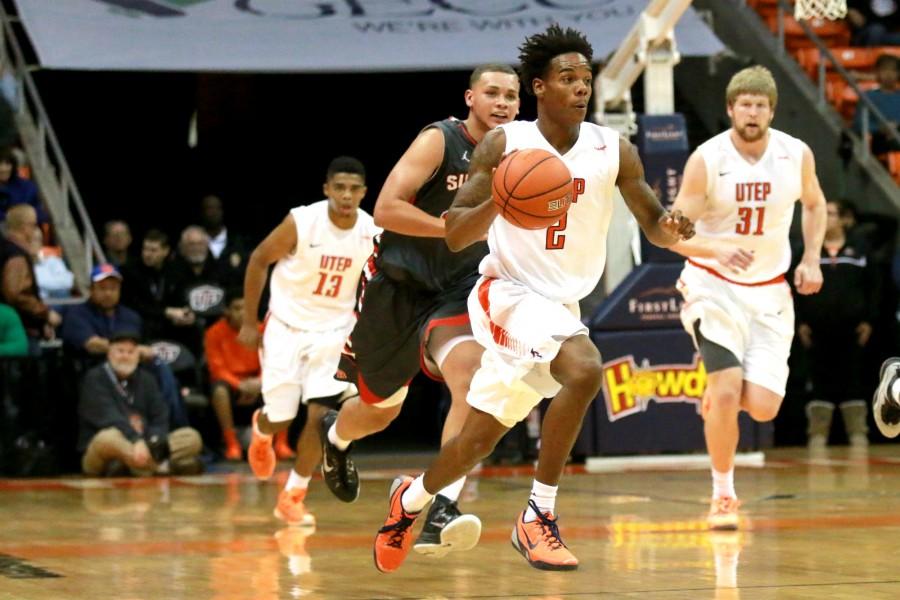 Luis Gonzalez, Sports Editor
December 30, 2014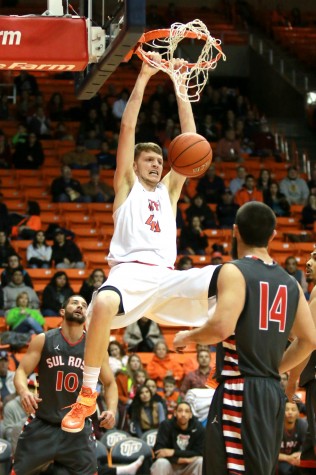 In front of a modest crowd the UTEP men's basketball team had their last tune-up before starting conference play this weekend. Led by junior guard Earvin Morris and with all seven Miner players that saw action scoring at least eight points, UTEP beat Sul Ross State 84-72 in an exhibition game tonight at the Don Haskins Center.
With sophomore Vince Hunter, who was just named the C-USA Player of the Week for a fourth time this season, and senior Julian Washburn both watching the entire game from the bench, tonight was about providing extended minutes to guys who have not seen much action so far this season.
"We know who Vince Hunter is, we know who Julian Washburn is," said Miner coach Tim Floyd. "It was an opportunity for us to get some of these other guys some extended playing time."
The Miners were in control for the whole game and the result was never in question. Still, coach Floyd was not necessarily pleased with the performance of his squad against a Division III opponent.
"We were hopeful that we'd play better, but we didn't," Floyd said. "I thought, maybe (we) took a little bit of a step back today when we probably didn't need to be taking a step back."
Morris scored a game-high 22 points in the 40 minutes that he spent on the floor on 44.4% shooting and making one three-point field goal of the eight he attempted. Freshman Omega Harris also saw plenty of action tonight, playing 33 minutes and scoring 15 points. Harris had a team-high seven assists but also turned over 4 times throughout the course of the game.
After not allowing the visiting Lobos to get into double digits through the first ten minutes of play, the Miners allowed Sul Ross to reach 30 points by the end of the first half. Leading by 17 going into the second half UTEP was outscored 42-37 in the final 20 minutes and allowed the final score to be much closer than what Floyd and his staff would have liked.
Although every Miner recorded at least one rebound, UTEP was outrebounded 44-40 by the smaller Lobos.
"Disappointed in our guards rebounding down, coming back to go rebound the ball on the defensive end," Floyd said. "They were running out trying to go make plays in the open floor."
The Miners will now begin the most important part of the schedule when they visit North Texas to kick off their Conference USA schedule on Friday night. Despite the win, UTEP's record remains at 8-4 since tonight's game was an exhibition. North Texas is 6-6 on the year with all six wins coming on their home court.
Luis Gonzalez may be reached at [email protected]
About the Contributor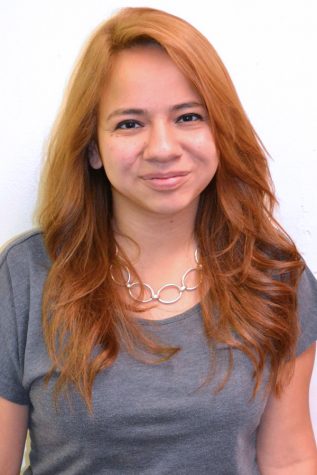 Michaela Roman, Editor-in-Chief
Michaela is a Senior Digital Media Production major at The University of Texas at El Paso. As the Editor-in-Chief, and former Photo Editor of The Prospector,...