UTEP comes up short against Arizona, loses 60-55
It was all that was expected and more. The UTEP men's basketball team welcomed the Arizona Wildcats into the Don Haskins and stood toe-to-toe with the third ranked team in the nation. In the end the Wildcats edged the Miners 60-55 after a tight, hard fought 40 minutes.
As it has been the case the Miners got off to a slow start digging themselves into a 15-2 hole. Arizona, who came into its first real road game with an undefeated record of 11-0, made its first four shots and for a moment seemed to be on different level than the home team.
"It was a big part of the game, their start and our inability to start," Miner head coach Tim Floyd said. "We were bogged in, on our heals, couldn't really explain it."
But as it has also happened through out this season, the ability to play defense made it possible for Floyd's squad to get back into the game. The defense, led by senior guard Julian Washburn, helped jump start the UTEP offense and once Miner forward Vince Hunter got rolling it seemed like nothing was going to stop him.
"Our defense got us going early and we just fed off that," Washburn said. "If we come out and play defense, we can play with anybody in the country."
After scoring just five points in the first ten minutes of play, the Miner offense scored 20 more points before going into halftime and allowing just 11 for the Wildcats. A fortuitous rebound led to a last second three pointer for Arizona who finished the half leading 28-25
Hunter led all players in scoring and rebounding. He scored 14 of his 18 points and recorded nine of his 12 rebounds the first half. No other Miner had more than three points in the half.
"Vince Hunter's effort in the first half was as good as any player that I've had at any point in my career," Floyd said. "Just a really spirited, great effort. He's a tremendous talent and he played that way."
Foul trouble limited Hunter's participation and contribution in the second half and his absence was ultimately too much to overcome for the Miners. After only picking up one personal foul in the first half, it took just 12 minutes in the second half for him to pick up four more and end his participation in the contest.
"If Hunter didn't foul out, we wouldn't have won this game," said Arizona head coach Sean Miller. "He is the best player we have faced this year."
Tonight's double-double was Hunter's seventh in 10 games.
The Miners intensity and defensive prowess continued throughout the second half, allowing them to take the lead with 12:44 remaining with a score of 40-38. The offensive struggles returned however and UTEP went the next five and a half minutes without scoring a single field goal and just four in what was left of the game. The free-throw line was not so charitable to the Miners, especially in the second half when they scored 5 of 14 attempts.
"That was the difference in the game," Floyd said. "They got to the line consistently and we did not make our free throws."
Although the loss may be frustrating, there are a lot of positives to be taken from tonight's performance. UTEP's defense held an offense that averages 78.6 points per game to just 60 and a shooting percentage of 45.5, compared to its .511 average. Both teams had the same amount of rebounds, with 34, and were also equal in steals with 10.
"There's a lot of plays that we'd like to have back," Floyd said. "Overall, I was very, very pleased with a lot of things I saw out there tonight."
The Miners do not have much time to rest before their next contest when they host the Alcorn State Braves Sunday night at the Don Haskins Center as part of the Sun Bowl Invitational Tournament. They fall to 6-4 record and lose the undefeated label at home, but gained in confidence and experience.
"We'll learn from our mistakes, we had several, but by and large, we played one of the great teams in the country, in a great atmosphere. It was a good night for basketball here in El Paso," Floyd said. "We'll be tough to beat here if we play with that kind of effort on the defensive end."
Luis Gonzalez may be reached at [email protected]
About the Contributors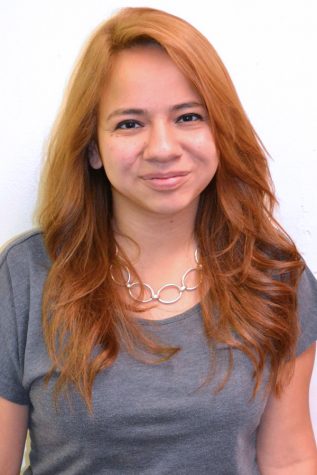 Michaela Román, Editor-in-Chief
Michaela is a Senior Digital Media Production major at The University of Texas at El Paso. As the Editor-in-Chief, and former Photo Editor of The Prospector,...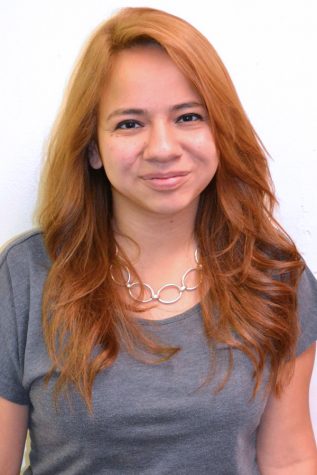 Michaela Román, Editor-in-Chief
Michaela is a Senior Digital Media Production major at The University of Texas at El Paso. As the Editor-in-Chief, and former Photo Editor of The Prospector,...