Shellsy Oyster Bar turns anyone into a seafood lover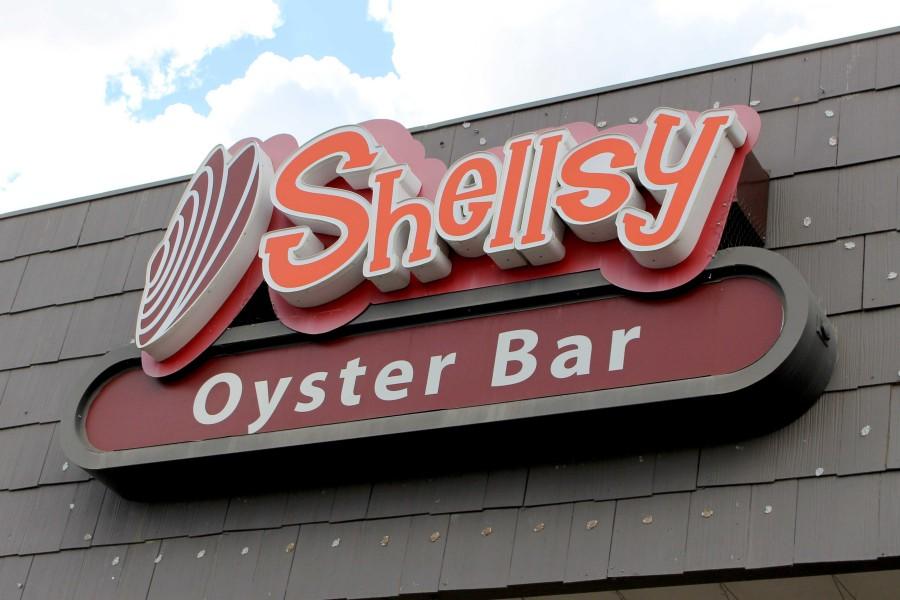 Jason Greene, Staff Reporter
October 21, 2014
Having grown up at the beach, I am a huge fan of seafood. Living in El Paso has only helped to strengthen my longing for my favorite crustaceans, mollusks and whatever other things dwell on the sea floor. Of course, living in the desert can make it very tough to get my fix. If you don't really prefer the standard Mexican shrimp cocktail to a more traditional cocktail sauce and boiled shrimp kind of cocktail, it can be tough out here. Don't get me wrong, I love Mexican seafood, but I just don't always want my shrimp drowned in tomato-like liquid and Tapatio with saltine crackers on the side.
I'm a little afraid that the name Shellsy Oyster Bar, located on 3737 N. Mesa St., may be turning away more customers than it brings in. Not necessarily the Shellsy part—probably just the Oyster Bar. A lot of people, even people who claim to be seafood lovers, are turned off by the thought of oysters. The name kind of gives the impression that if you don't want oysters, you may be out of luck here. That couldn't be farther from the truth. The menu is fairly extensive, even at lunch time.
A lot of the food at Shellsy has a New Orleans flair to it. The décor tips you off to this when you walk in and see the Mardi Gras masks and Bourbon Street signs. The restaurant is pretty small, however the tables are not excessively close together. You won't feel like you are dining with the people next to you. The music is relaxing (a lot of Ben Harper and Rod Stewart the day I was there). It seems like a great place for a quiet, romantic date—and hey, oysters are an aphrodisiac, right?
The service is attentive, but not overbearing, which should also help you while you work on getting your novia or novio to down enough oysters. As I said, I went at lunch though and the crowd was pretty sparse. I have to assume that the service would be the same at any time. Apparently, my entrée took a little too long (which I didn't think was the case), but in order to make amends, I was served complimentary ceviche in the meantime. The ceviche, by the way, was outstanding—a little sweeter than most in El Paso and therefore a welcome change.
The prices for lunch were pretty good, if you take into account that you have to pay a little extra for seafood in the desert. Salads are in the $6 range, which I didn't try, while entrees will run you around $9. I had the blackened fish filet. The fish was extremely well seasoned, although possibly on the too salty side. When paired with the white rice with cilantro and the perfectly steamed vegetables on the side, the saltiness was quickly overlooked. I also ordered two of the restaurant's signature oyster shots (non-alcoholic), because I am not averse to eating raw mollusks in a shot glass. The shots were great and the oysters (with Clamato, hot sauce, etc.)
were outstanding.
Being from the beach, I am very familiar with the best time of the year to eat oysters, the best places to get them and the best ways to serve them—all of that good stuff. Let me just tell you that September is not necessarily the best month to eat oysters. Also, in my expert opinion, El Paso is not the best place to find oysters. Although, to be honest, I haven't exactly checked the Rio Grande, but I think it's a safe bet that you don't want to eat any oysters you may find. Because the oysters in the shots were slightly sweet (indicating that they are from a cold water area) and because of how fresh they tasted, I had to inquire about their provenance. I was told that the oysters come in live from New Jersey every Tuesday and Friday.
It just so happens that I was at Shellsy on a Tuesday. The lovely ladies behind the bar were busy shucking oysters that had just arrived. They were especially busy this day because on Tuesday all oysters are $1 each. If you or your significant other want to try any of their oysters, this is a great day to do it. Try the Oysters Rockefeller, Buffalo Oysters or the Shellsy Oysters with wine and butter. As long as you are going for mollusks, I would also recommend the mussels with soy and jalapeno—although they may not have the same effect on your beloved.
Because lunch wasn't enough and because I am seafood addicted, I went back for dinner a few days later. The place was pretty full on a Friday evening, although you can usually find a seat or sit on the patio and watch the old people struggle to turn their Cadillacs into Luby's a few doors down. The seafood boil that I ordered had great flavor, although I would hesitate to order any boil again that has oysters in it. Oysters are notoriously hard to clean and if you don't want your other seafood to end up tasting like mud, it may be best to stick to a boil that contains the basics like mussels, sausage and crawfish.
In subsequent visits, I've found that the boils that don't contain oysters are top notch like most of the other entrees. If you're in the mood for Mexican seafood that's different from anything else you may find in El Paso, I can't recommend the Tacos "Gobernador" enough. These rolled tacos filled with smoked marlin come with an awesome guacamole dipping sauce and the same wonderful steamed vegetables that you get at lunch. Pair it with a side of Chihuahua Chowder (New England meets Mexico clam chowder) and you may swear you are on la playa and that there should be some water nearby to go with all of this sand.
If you are looking for a great date spot near campus for lunch or dinner, check out Shellsy. The seafood is as fresh as can be in El Paso and the prices are pretty good for seafood. Whether you want Mexican or Cajun, I guarantee they will have something you like. Don't let the oyster bar title scare you away. They won't force you to eat oysters, but hey, it could work to your advantage.
Jason Green may be reached at [email protected]