Miners are rested and ready after bye week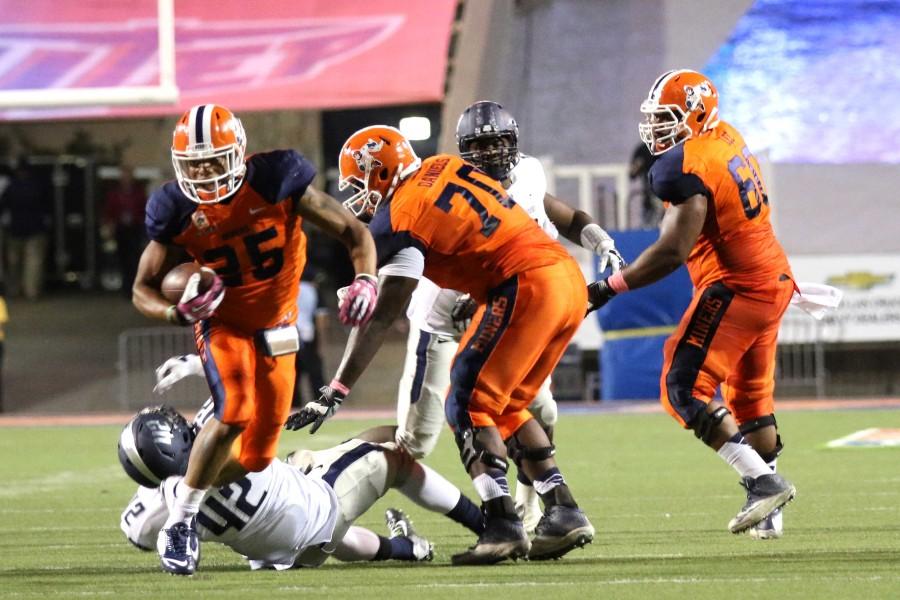 Juan Carlos Navarrate, Staff Reporter
October 21, 2014
The UTEP Miners will seek to improve on their win against Old Dominion with another conference win against UT San Antonio. The Miners head to San Antonio coming off their second bye week of the season and a lot to play for with the second half of the season starting this Saturday, Oct. 25.
The Miners will play the Roadrunners for the second time in series history and for the first time in school history at UTSA. Seeking to avoid a repeat loss suffered in their previous encounter, UTEP will look to win this game; and perhaps get a winning streak going.
This season has proven to be a difficult one for the Miners to find their stride and build off wins since they always seem to be on the road or in a bye after a big win. The Miners have had trouble gaining consistency each week they play at a different stadium, or have a week off, but the Miners will look to change that this week.
After the Miners' win against Old Dominion, starting quarterback Jameill Showers said the bye week would be used as time for correcting mistakes.
"We have to go to work knowing that there is a lot to correct," Showers said. "There were a lot of blown assignments, I know I had misreads, stuff like that in a game. We just have to concentrate on the negative, we have a lot of things to fix."
The game against UTSA may prove to be much bigger than bragging rights in a very young series between two schools in the UT System, it can become a game that turns the season around for either schools, as they have both seen their share of hard times this season.
UTEP is trying to get fans on board for what can be a statement game after two embarrassing losses and a close homecoming win. If the Miners, who are 3-3 overall and 1-1 in conference play, can find a way to establish the running game at UTSA they would be setting themselves up nicely against a team that finds themselves in a slump. UTSA, has dropped five of their last six games, including a close game against Louisiana Tech, who steamrolled the Miners earlier in the season.
For both teams, the opportunity to turn things around could be crucial. The Miners should look to take advantage of a team that is in a slump and rack up a win that can carry them for the rest of the season. UTSA will surely look to bounce back with this game as it will be the second time they are falling behind with a conference record of 1-2 and 2-5 overall.
Although UTEP had a bye week, the Miners are still ranked in the top 25 in the nation for rushing yards. If UTEP can repeat the success they had against Old Dominion, where they had two possessions of over nine minutes and controlled the clock, they can play the game their way. If they can find a way to replicate that against UTSA, they could find themselves in a manageable game.
Another loss to a school that has been in Division I football for less than five years would be another embarrassing side note in coach Kugler's young tenure as the Miners' head coach. If things don't change, Kugler said he will make drastic changes.
"As I mentioned before, we're not going to sit back and expect to do the same things with the same people and expect the same results," Kugler said.
Juan Carlos Navarrete may be reached at [email protected] 
About the Photographer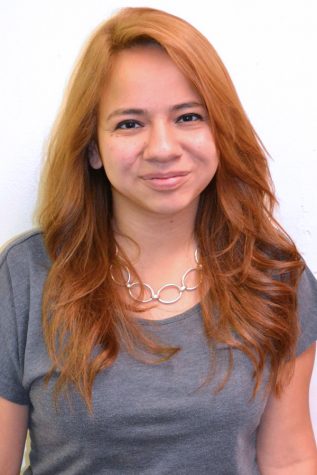 Michaela Román, Editor-in-Chief
Michaela is a Senior Digital Media Production major at The University of Texas at El Paso. As the Editor-in-Chief, and former Photo Editor of The Prospector,...