Hilltoppers trounce Miners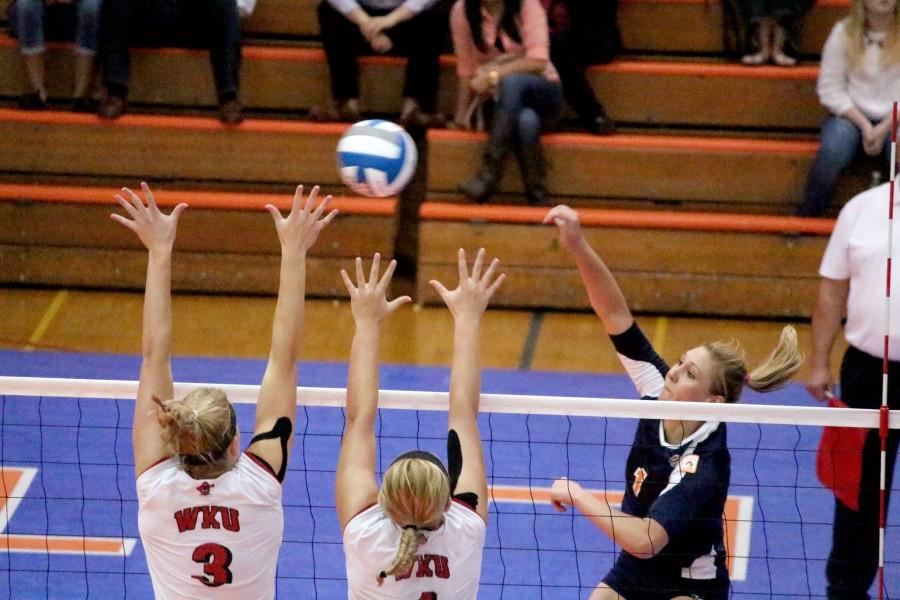 Closing out there toughest home stand of the season, the UTEP women's volleyball team lost to Conference USA co-leader Western Kentucky in straights, 3-0 (25-19, 25-14, 25-16).
After a well-contested match against Rice on Friday, the Miners seemed to be unraveled against the Hilltoppers. At times the Miners looked unfocused, which led to sloppy play and huge runs for Western Kentucky.
The Miners started the match well, playing the Hilltoppers to a draw after the first 12-points. Western Kentucky would go on a 6-1 run to take control of the set, but the Miners came back with a run of their own to cut the lead back down to two.
After the Miners responded with their 4-0 run to make it 13-11, sloppy played ensued and Western Kentucky took control of the set, ultimately winning 25-19.
The first set would turn out to be the Miners best set of the match. The Hilltoppers jumped out to a big lead in the second set and at one point led by 11 points. The Miners were trounced, as they never found their footing in the set. The Hilltoppers had a consistent 10-point lead throughout the set and went into the 10-minute intermission with a 2-0 lead.
In the third set the Miners were determined to play their best set of the match. Hanging tough after the first 20-points, but the Hilltoppers went on a 12-3 run to take the set and match.
The straight set trouncing by Western Kentucky was a big departure from the Miners play on Friday— sophomore setter Lindsey Larson cites a lack of focus on the Miners part.
"There were times when it seemed like we would get good rallies, then we would just let them go on a streak," Larson said. "It's focus, its all our side."
Contributing to the Miners bad play was a tremendous offensive attack from Western Kentucky— the Hilltoppers finished the match with an attack percentage of .471. What the Hilltoppers lacked in size and depth was made up with smart play and consistency, UTEP head coach Holly Watts rates their offensive attack as one of the best the Miners have seen all year.
"There very good offensively," Watts said. "Really sound, the hit .471. Our defense was down a little bit compared to what it's been, and a lot of that has to do with how hard and fast they were hitting."
The Miners now fall to 4-16 on the season and 2-7 in conference play. The Miners next match is on the road against Marshall, who currently stands at 3-4 in conference play this season.
Javier Cortez may be reached at [email protected]
About the Contributor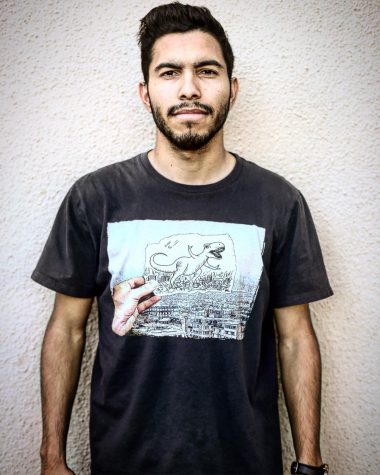 Javier Cortez, Staff Reporter
Javier Cortez is a staff reporter for The Prospector. He is a senior multimedia journalism major, with a minor in English Rhetoric.

Javier was born...