Mosquitoes pose health risk, experts provide advice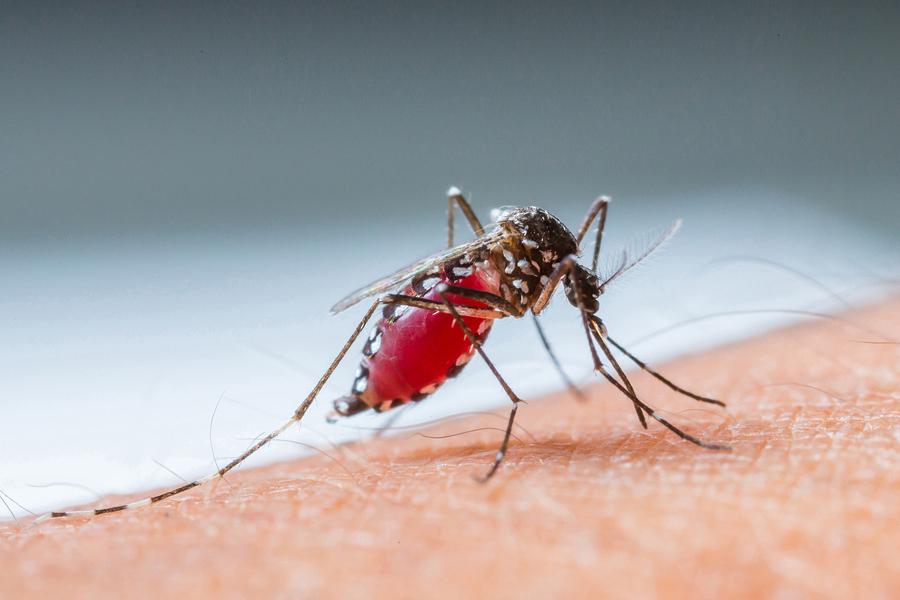 Mosquitoes are nothing new to the city, but with alarming increased rates of mosquito bite-related diseases, warnings have been sent out to the public in order to maintain their health and safety.
Mosquitoes are a common carrier of various diseases that are harmful and, in some cases, even deadly to a human being. Many large bodies of water have accumulated across the city due to recent rainfall, leading to a growth in the mosquito population.
Diseases such West Nile Virus and the newly resurfaced Chikungunya are transmitted by mosquito bites.
"I don't believe either virus is an immediate threat to the community, since the cases have been seldom," said Jeorgina Balderrama, a junior nursing major. "But it is always very important to know which precautions to take and where to go in case you believe to have been infected."
By the end of August of this year, El Paso had six confirmed cases of
West Nile virus.
In September, an El Paso man was diagnosed with Chikungunya, according to a press release from the El Paso Department of Health. The man had recently returned from his trip to the Caribbean. No other known case of Chikungunya has been reported in the borderland.
Sylvain Aldighieri, head of Pan American Health Organization IHR and epidemic response team, recently had a briefing about Chikungunya during the organization's
council meeting.
He said the virus had first been tracked in Saint Martin, a Caribbean island, during December of 2013 and it rapidly spread throughout the rest of the islands of the Caribbean. The most affected region has been the Dominican Republic, with more than 400,000 Chikungunya-stricken individuals.
The name Chikungunya actually means "bent over," which relates to the inability of patients to stand upright due to the joint pain it causes. Though rarely fatal, the virus can cause extreme joint pain for several months and even years
after treatment.
Louise Castro, director of the Student Health Center at UTEP, said that no student patient has been seen due to mosquito-related diseases.
"The center does follow Center of Disease Control recommendations in case there is ever an individual with mosquito-related diseases," Castro said. "We recommend that students don't go near standing water, go inside when it's dusk and dawn out, and use insect repellent lotion with the highest DEET percentage."
Armando Saldivar, senior public affairs officer with the El Paso Health Department, agrees.
"People should try and drain standing water whenever possible and dress with long sleeves and pants," he said. "Most importantly, avoid outdoor activities at dawn and dusk when mosquitoes are most active."
West Nile Virus and Chikungunya have similar symptoms. Both cause nausea and fever, flu-like symptoms and joint pain.
"We recommend individuals with these symptoms to get medical attention as soon as possible," Saldivar said. "The earlier the virus is detected, the more easier treatment and recovery can be for the individual."
The Student Health Center is located in Union Building East and may be reached at 747-5624.
Jose Soto may be reached at [email protected]