New look Miners are hungry for glory in 2014-15 season
Hang on for a minute...we're trying to find some more stories you might like.
Yesterday, the UTEP men's basketball team conducted their first practice of the 2014-15 season, at the Foster Stevens Basketball Complex. After a season of trials and tribulations, the men's team is ready for the new season with a team that is full of depth.
At the end of the 2013-14 season, the Miners' lack of depth in the backcourt hindered their chances of making it into a significant postseason tournament. With senior guards C.J. Cooper and Julian Washburn dominating most of the minutes at the guard positions last season, coach Floyd was prompted to go out and find new talent to give the Miners the depth they needed.
Coach Floyd did just that, recruiting three point guards—Trey Touchet, Lew Stallworth and Omega Harris. 
"One of my theories in life—everything in excess," Floyd said. "We don't have point guards, so we said let's go sign four of them. We got a lot of guys that are capable of playing in the backcourt this year."
The biggest loss of last year for the Miners was senior John Bohannon. The Texas native was a premier player on a front-court heavy team. Despite the loss, the Miners seem to be set in the front court. Coach Floyd has seen an improvement in big men Hooper Vint, Matt Willms and Cedric Lang, to go along with the addition of Terry Winn, who coach Floyd thinks is one of the best rebounders on the team.
For the first time in Floyd's five years as the head coach at UTEP, he finally has a team that he has solely recruited and that is staggered in class and full of depth.
"We feel like we're a lot deeper this year," said senior center Lang. "We're gonna have guys that can come off the bench and really help us. We feel like we're going to be really deep in post play even though we lost Bohannon."
The recurring theme last year, besides the Miners' lack of depth, was their lack of luck. A year that was full of player misconduct, injuries and recruiting problems, it showed that a basketball season is as ambiguous as anything in life. Lang, like the rest of the returning Miners, has put last season behind him and is focused on the now.
"We weren't thrilled about what happened last season at all," Lang said.  "This is a new year for us, and for the seniors this is our last go around, so we got to do something now."
The two biggest spotlights coming into the season are on 2014 Conference USA Freshman of the Year Vince Hunter and senior NBA prospect Julian Washburn. After a stellar freshman season, Hunter has taken on the challenge of expanding his game. The sophomore has been working on his perimeter game as well as dribbling as he looks to fill the roll of small forward for the Miners.
Washburn, on the other hand, is on the cusp of another great season—last season Washburn was the Miners' best two-way player, usually guarding the opposing team's best player while taking on the bulk of scoring responsibilities offensively. Coming into this season, Washburn's focus has not been on his responsibilities on offense or defense, but his responsibilities as a leader.
"I got to be a much better leader than I have the last three years," Washburn said. "All the young guys are looking up to me, so I'm going to try to lead by example and hopefully that works."
Although the Miners' season does not officially start until mid November, the first glimpse of the team will take place in little less than month at the Orange and White scrimmage on Nov. 1. 
 Javier Cortez may be reached at [email protected] 

About the Writer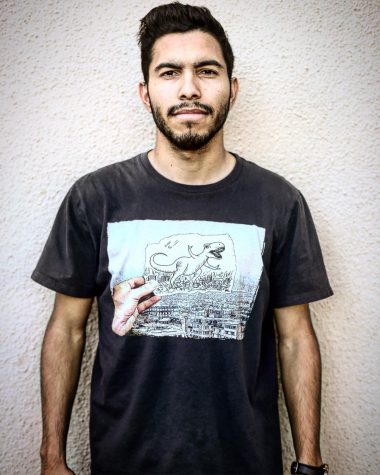 Javier Cortez, Staff Reporter
Javier Cortez is a staff reporter for The Prospector. He is a senior multimedia journalism major, with a minor in English Rhetoric.

Javier was born...