Greek Life secrecy unethical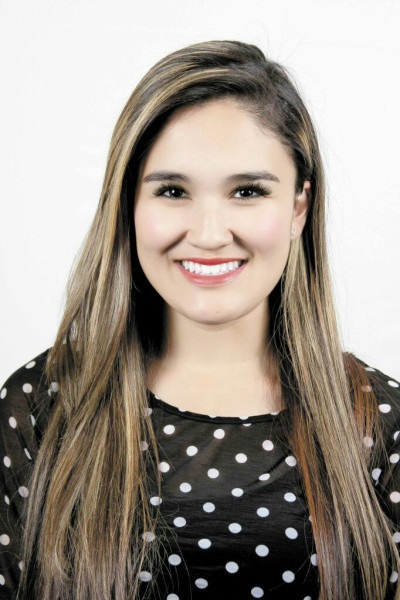 Due to some questioning about the current status of a fraternity here on campus, it has come to my attention that there are alleged accusations of hazing in the UTEP chapter of Phi Delta Theta.
As a reporter at a university newspaper, it is my duty to provide news to students that directly affect and pertain to them. In many cases, the stories I write are of a joyous nature, but many include some not so favorable content.
It is frustrating when, at times, there is a story that I can't report or complete due to the lack of cooperation by the main sources or spokespersons for that issue.
Greek Life is the most tight-lipped entity that I have ever encountered. Although no source is ever obligated to talk to media, the type of silence and lack of cooperation by Greek Life is unlike any other I've ever witnessed.
During my freshman year at UTEP, I ignorantly chose the topic of my final feature story in one of my journalism classes to be on Greek Life and it's place in UTEP's history, whether it be good or bad.
I highlighted why students are drawn to Greek Life and why some may have drifted into oblivion due to some suspicious activity.
Of course, being the type of journalist that wanted to get to the root of the story, I noticed that everything was always glitter and flowers when it came to talking about the positives of Greek Life on the UTEP campus. But when it came to talking about the bad side of this issue, my sources completely shut me out.
Hazing was an issue that I felt needed to be addressed in my story, since it is what has ultimately been the demise of a few well-known sororities and fraternities on campus.
According to stophazing.org, more than half of college students that are involved in some sort of organization, club or team will experience hazing. In all, social sororities and fraternities are right behind athletics when it comes to the highest percentage of students that are hazed in their student group.
When I reached out to a former classmate who was a part of a sorority that had been disbanded due to hazing, she quickly and blatantly told me that she was not going to share any information about what had happened, and that I wouldn't get too far with any other sources either.
When I asked why she wouldn't speak to me even though she was no longer a "sister," she told me that she will always remain loyal to her sorority no matter what the outcome, disgraced or not.
Although this loyalty is admired by some, as a journalist it is something I find ridiculous and unnecessary.
It is clearly unethical not to speak out against something that is obviously wrong. I find it disturbing that a group would hold out information that could possibly help inform others on the truth, especially a truth that could bring justice and clarity to those that are unsure of the Greek Life culture.
Exposing injustices could easily clear up names. If someone claims to be your brother or sister, how can you not speak out when they harm you?
Taking a step back to hone in on my primary focus, these are the questions that are left unanswered and that journalists like myself are
waiting to solve.
Although these may seem like small, petty issues that only a college newspaper would cover, please remember to take a look at the severity of issues such as hazing, partying, alcohol and other accidents that can occur in Greek settings.
Injuries, and even some fatalities, have been reported around the country due to events—mostly hazing—that have been associated with fraternity and sorority life.
I am in no way saying that this is the definition of what Greek Life is, but this is an issue that is present and magnified because of the secrecy and silence that has always been present here at UTEP and at universities across the United States.
As soon as the fear and the loyalty fade, the truth will surface and maybe then the journalism world and the Greek world will learn to work together in perfect harmony.
Until then, The Prospector will continue to seek the truth. That
is a promise.
Amanda Guillen may be reached at [email protected].