El Paso is pretty fly for a sci-fi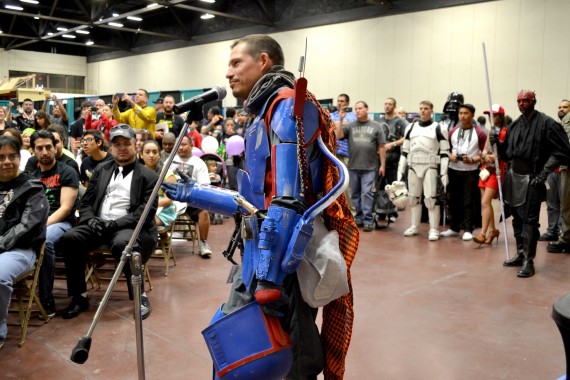 Joseph Esposito, Staff Reporter
October 3, 2014
Cosplayers, artists, otaku, and gamers will fill the Convention Center this weekend, ensuring that the Sun City SciFi Fan Expo is one to be remembered. Grab your lightsaber and practice your Yoda impression, because El Paso is going Tatooine on Oct. 4-5.
"I'm going to be a featured guest for the expo and I'm looking forward to meeting one of my favorite cosplayers, LeeAnna Vamp, and voice actor Billy West," junior theatre major Christina Gonzalez said. "Over all, I'm excited to see everyone's cosplays."
Having appeared in numerous other sci-fi conventions since 2002, Sun City SciFi aims to be "the kind of family oriented sci-fi convention El Paso will be proud of."
A convention by fans and for fans, the expo will feature several activities and guest appearances, including Billy West, voice of Philip J. Fry as well as numerous other characters from the show Futurama, Tim Rose, who played the role of Admiral Ackbar in Star Wars Episode VI: Return of the Jedi, and Barbara Goodson, who played the role of Rita Repulsa in the Power Rangers franchise.
"We have a wide range of activities planned for Sun City SciFi Fan Expo, including celebrity Q&A's, panels on comics, movies, and more," Sun City SciFi organizer Ean Puhlman said. "There's also going to be a great selection of gaming in our game room and our costume contest happening at 4:00 pm on Saturday, hosted by The El Paso Cosplay Girls. These are just a few of the highlighted events at our convention."
Between 3,000-5,000 people are expected to attend the fan expo, which will be from 10:00 a.m.-6:00 p.m. on Sat. Oct.4, and from 11:00 a.m.-5:00 p.m. on Sunday, Oct.5. Tickets are $9.99 each day and can be purchased at the door of the Convention Center or online at suncityscifi.com/tickets. Children age 10 and younger are admitted for free with the purchase of an adult ticket. Skip-The-Line tickets may also be purchased for $20.00 for attendees who wish to receive an autograph from Daniel Logan, Mark Dodson, or Tim Rose without having to wait in line to see them.
"This is our first time adding a second show in one year. The big difference with this one is that it will be more of a thematic convention, to cater to a more specific audience. We chose to make this con Star Wars-themed, (but) there will still be plenty of pop culture elements such as comics, anime, gaming, et cetera. We will continue to make this a thematic convention, so next year's Fan Expo could be Star Trek, comics, or Firefly," Puhlman said.
There's something for everyone at the Sun City SciFi Fan Expo. With movies, panels, guest appearances, and more, the El Paso Convention Center will have one of its biggest and greatest outer-worldly visits from the future.
"I'm looking forward to cosplaying and seeing everyone else cosplay," junior forensic science major Christina Shreve said. "This is my first time going to the expo, so I'm excited."
Joseph Esposito may be reached at [email protected]
About the Contributor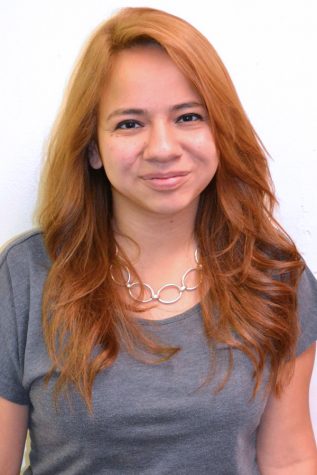 Michaela Roman, Editor-in-Chief
Michaela is a Senior Digital Media Production major at The University of Texas at El Paso. As the Editor-in-Chief, and former Photo Editor of The Prospector,...