The never ending war
Hang on for a minute...we're trying to find some more stories you might like.
Maybe I'm too cynical, but when I watch the news feeds and read the online articles about the U.S. bombing ISIS in Syria and Northern Iraq I can't help but think that the U.S. at some point is going to put troops on the ground to combat this ongoing problem in the Middle East.
I say problem more or less in a cavalier way because the problem is not in our backyard, rather it's a issue that is ongoing in the Middle East. More than half of my life, the U.S. has been involved in some type of fight against terrorism in the Middle East. And to no avail. Nothing substantial has been accomplished, which also shows why we still have troops in the Middle East.
I was watching "60 Minutes" this past Sunday, and this statement by President Obama regarding the U.S. seemingly always being the leading nation against fighting terrorism struck me as odd.
"America leads. We are the indispensable nation, we have capacity no one else has, our military is the best in the history of the world, and when trouble comes up anywhere in the world they don't call Beijing, they don't call Moscow, they call us."
If there was any doubt that America being the world police was a partisan ideal to the right, then Obama just proved it wrong.
Some people would argue that the U.S. playing the role of world police—commanding and acting on all things that are bad and evil is a good thing. I argue that it is an unrealistic and futile ideal that seems fit for comic books, not real life.
Obama's foreign policy is nothing more than illusory—a gun with no bullets essentially. And it has been like this since the Bush years, which started this perpetuity in the Middle East also known as the War on Terror. Maybe I am viewing it from the wrong point of view—should we never quit the battle to combat radicalism in the Middle East, and maybe the fight shows that the U.S. has a higher moral code against all things bad in the world–or maybe it's just a domineering attitude masquerading as moralistic ideals.
Whether it's a fight for the achievement of establishing moral goodness throughout the world, or a fight for constantly restating America's rank at the top of the world food chain, I think it's unrealistic. Terrorism of any kind will never be stopped and it does not matter how much policing and mandating is instituted.
The problem in the Middle East is specific to the Middle East–it is not systemic to the rest of the world and our safety here in the U.S. I have never heard of bombs changing ideologies. Rather, the bombs might have a pernicious effect that will haunt the next president's foreign policies, just like Bush's policies have carried over to Obama's actions as president.
I'm tired of hearing that the fight in the Middle East is destroying terrorism and establishing democracy, when in fact there has been an increased proliferation of terrorist cells in the Middle East, and the democracy established under Prime Minister Nouri al-Maliki failed once U.S. troops departed from Iraq.
Today's foreign policy is based on something unattainable. If and when the Middle East sees a reduced amount of radicalism, it will not be at the hands of Americans and its allies. Time, above all, changes and heals things, and history has proven that over and over again.
For example racism has mired the U.S. throughout the years, and now it can be argued that peoples prejudices have been slowed to a certain extent, and inclusivity has seeped into American ideals. Race dichotomy did not change in this country by policing and mandating; it was a slow process that was fixed from the inside out, not from the outside in.
There have been problems in the Middle East for centuries, but if change is going to come it has to happen internally, not externally. Laws have little affect on changing people's ideologies and so do bombs.
Javier Cortez may be reached at [email protected]

About the Writer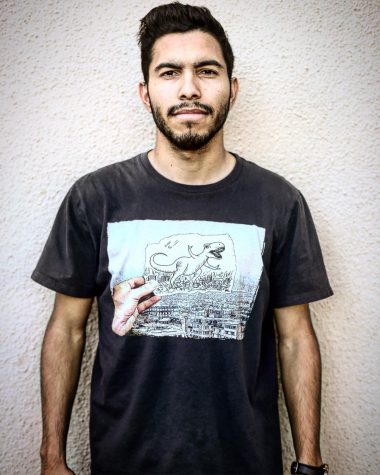 Javier Cortez, Staff Reporter
Javier Cortez is a staff reporter for The Prospector. He is a senior multimedia journalism major, with a minor in English Rhetoric.

Javier was born...