UNT slips by the Miners
Hang on for a minute...we're trying to find some more stories you might like.
Playing their second match in a three game home stand, the UTEP volleyball team lost to the North Texas Mean Green in a thrilling five set match 3-2 (22-25), (25-16), (20-25), (26-24), (14-16) at Memorial Gym.
The match started with a bang for the Miners as they jumped out to an early 7-3 lead, North Texas played an uncharacteristically sloppy first 10-points to spot the Miners a four point lead. After tying the game at 10-10, North Texas went on an 11-5 run and eventually took a closely contested first set 25-22.
Contrary to many of the past matches this season the Miners came out and played an even better second set, dominating North Texas 25-16. The Miners got out to another quick start, but never relinquished the lead. The Miners defense was the driving force of the dominant second set, and the whole match.
"Our defense did really well all around," said junior defensive specialist Ashley Peak. "If one person was off we had somebody right they're covering, we all around played as a great unit on defense."
Peak finished the match with a team high 33 digs, which ranks fourth all time in UTEP volleyball history for most digs in a five set match.
Coming out of the 10-minute intermission the Miners seemed to have lost their spark, at one point the Miners were down 14-7 in the third set and North Texas seemed in route to a comfortable third set win. The Miners closed the gap, and lost the third set by a respectable margin.
The fourth set proved the Miners fight and determination. After squandering an early seven point lead, and nearly giving the match away the Miners regained their composure to win an extended fourth set. North Texas went on a 7-0 run and at one point won 10 of 14 points, but the Miners never faltered under their winning attitude.
"We want to win so bad," Peak said. "We have so much heart for the game and every time we go out there we want to give it our all. Even if we lose we have to bring it back together and go hard every time."
The fifth set was not only the most nerve racking set of the match but also the most entertaining. After the first 10 points the match was dead even at 5-5, North Texas would then go on a 6-0 run to take a commanding 11-5 lead and what seemed to be the match. But if the Miners proved anything tonight, it was that there is no quit in them. The Miners would storm back into the set and saved four match points to tie the game at 14-14. North Texas would eventually close the match out, but despite the loss being tough, head coach Holly Watts sees it as a positive step going forward.
"It helps going forward," Watts said. "It helps with our confidence knowing that North Texas had some great hitters that we were trying to defend. Last year they blew us out and we played them much better this time."
The Miners now fall to 2-11 on the season and 0-2 in conference play.The Miners will be back in action on Sunday against Florida Atlantic at 12 p.m. at Memorial Gym.
Javier Cortez may be reached at [email protected]

About the Writer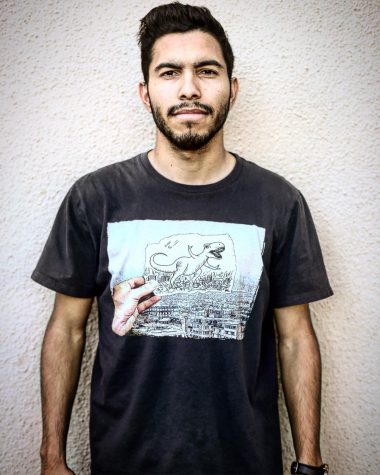 Javier Cortez, Staff Reporter
Javier Cortez is a staff reporter for The Prospector. He is a senior multimedia journalism major, with a minor in English Rhetoric.

Javier was born...