Taking a chance on passion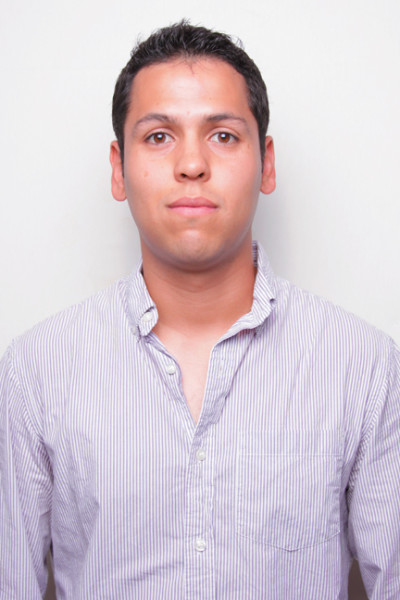 I was a semester and a half away from an industrial engineering degree, but I was sitting in an office in Cotton setting up a schedule full of communication classes. After five years of struggling through engineering courses and flirting with a change of major, I finally chose to pull the trigger—my parents were not thrilled.
For as long as I can remember, sports have been as important an aspect of my life as anything else, maybe to a fault. My schedule revolved around practices, games, tournaments and TV listings. My plans and thoughts about the future were no different, focused solely on my love of sports and the idea of getting paid to play them.
Up through high school and my first years in college, while playing at a division II level, the dream was alive and well. That meant not much thought went into the process of choosing a career, I just didn't have time or interest in a second option. When I was forced to choose a major, I took up engineering—I was good with math and it paid well.
Why I didn't play professionally or how close I truly got is not important, but when it didn't happen, I was stuck in a career that I simply didn't like.
Semester after semester, I drifted through, because I had to, lacking the motivation that had propelled me to excel in many other areas of my life. It was not that I was not capable, I just didn't care.
So the solution: change. Even if it meant going from a strong and profitable field to one in relative crisis. But I would be involved with something I loved, with my passion.
I understand the importance that money has in life, but I do believe that it should not dictate it completely. It is totally possible to have an occupation doing something you enjoy and also be well-off financially. That should be the goal and although that is not always possible, this is the best time for most of us to shoot for that kind of life.
Later, as we grow older, responsibilities and the variables around us increase, and choices and opportunities become less and less.
Now, like I said before, just because I have decided to go into a complicated field doesn't mean I don't expect to be financially stable. It just means I have to work harder and therein lies the key. Hard work becomes relative because when you are doing something you love, it really isn't work. Even the things that might be less attractive become bearable because of your affection for the big picture.
Sure, I could have gotten my engineering degree, found a job somewhere and have been fine. But fine should not be good enough, greatness is what we should all strive for. And in my experience, most, if not all, examples of greatness have passion among their many qualities.
Passion gives you the opportunity to find that extra gear, the one that will push you to work harder and reach heights you usually would not be able to. It makes the sacrifices easy. Those sacrifices I was not willing to make as an engineering student. The kind of sacrifices I made all throughout high school, when I was going to bed instead of parties on Friday nights because of the game I had early Saturday morning. The kind of sacrifices that helped me to become a scholarship student-athlete.
Those were not sacrifices, the sacrifice would have been to miss the game or not be able to perform at my best. The same goes now for what I am doing with journalism. I enjoy having to sit down and study stats before having to write a preview, it is entertaining to listen to other people's opinions and different points of view before having to give mine. I have no problem combating my chronic shyness to do an interview.
After years of struggle, I finally had the courage to choose my major for love, not money, and that is the best chance you can ever give yourself.
Luis Gonzalez may be reached at [email protected]